Android 11 Features & Release Date, Everything You Need To Know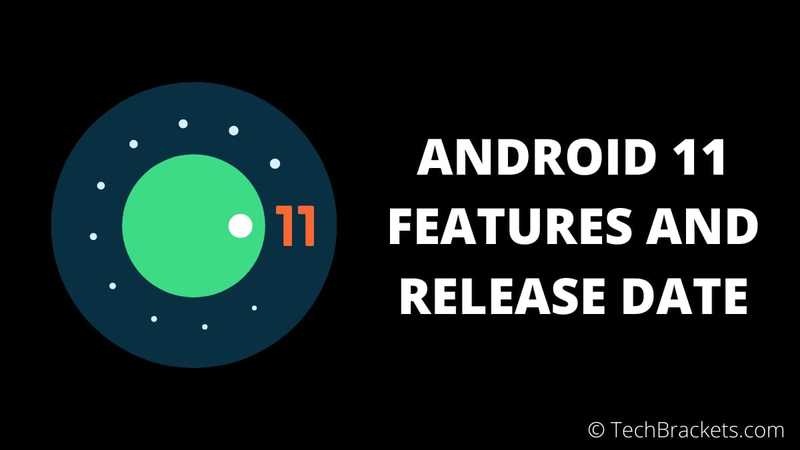 Android 11 is here and if you want to know the Android 11 release date and features, then tune in to know what Android new version has in store for you.
With the Android 11 Developer Build release, we will look at some of the best Android 11 Features and Release Date.
With Android 10 having completed five months since its initial release, Google has released the developer preview of Android 11 quite early, and it may mean sooner launch for Android 11.
Android 11
 aka Android R in settings, packs a lot of features and builds on top of the weakness of Android.
So let's find out what Android 11 has to offer.
Android 11 Release Date
Well as far as Android 11 launch has been concerned, it may release during Google I/O 2020 which takes place May 12-14 this year.
So for the first beta build, we can expect the Android 11 release date to be May 12 or 14.
Android 11 User Interface
So talking about the UI, there doesn't seem to be any change to the UI. However, this doesn't mean that Google won't be making any changes to the UI.
Currently aimed at developers rather than consumers as it is just a preview for Android 11. Hopefully, we will see UI changes in the next upcoming builds.
Android 11 Features
Android 11 has added quite a lot of features. You will find that some of these features are available in custom versions of Android, but they now have finally made their way into Android.
Some of these features are not working perfectly yet since this is only a developer preview.
1. Scheduling of Dark Theme
Now you would be able to schedule when the dark theme gets enabled on your phone.
You can now schedule the dark theme from sunset to sunrise, or you can set your own custom time.
Although this feature has been available on other custom versions of Android, having this feature built-in is a nice touch by Google.
2. Built-in Screen Recorder
Google has finally added a built-in screen recorder in Android 11. This screen recorder records your display at the native display resolution.
However, it doesn't record any audio yet. Maybe Google will add this functionality in the coming builds.
3. Ability to Take Scrolling Screenshots
Android 11 has a hidden flag that includes a feature to take scrolling screenshots.
This feature doesn't work yet, but it may arrive in future builds.
4. Motion Sense Gesture
Google has added a new gesture in Android 11, giving you the ability to control music playback by 'air tapping' above the display.
This feature is exclusively available for Pixel 4.
5. Pin Apps to the Share Menu
Google has added another great feature where you can pin up to 4 apps to the default share menu.
You long-press the app icon and then select the pin option to place it at the top of the default share menu.
However, this feature is still in testing; it doesn't quite work in all apps.
6. Bluetooth Stays On Even If Airplane Mode Is Activated
Now you don't have to worry about your headphones getting disconnected when Airplane mode is activated.
7. Built-in Support for Notches, Pinhole Cameras, and Other Such Things
Android 11 provides a new cutout API, which provides supports for notched, curved, and pinhole cameras.
The developers can use this API to prevent elements from being hidden or not perfectly aligned for their apps on these displays.
8. No More Hearing Notification Tones and Vibrations While Recording Video
I know how annoying is it when you are capturing a perfect moment, and suddenly your phone rings or vibrates or a notification sound of notification.
Then that sound of the phone ringing or vibrating also gets recorded in the video.
But worry not with this new feature in Android 11; all notification tones and vibrations will be silent. Enabled by default, but you can disable it if you like.
Also, an API is available so that this feature can also work with third-party camera apps.
Android 11 Privacy and Security
With each new Android release, Google is bumping up privacy and security.
This time Google has made several changes in the permission system. Google has added the ability to grant permission a single time.
If you denied permission, the same permission for an app two times the system would automatically assume that you never want to see it again and prevents the app from asking again.
Also, Android 11 heavily restricts background location access for apps.
Final Words: Be Ready For Android 11
At first, Android 11 doesn't seem that much different from Android 10. It is not that much of an upgrade from Android 10. It is not as same as Android 10.
It has the little improvements that make it a bit different and better than Android 10.
Android 11 is still in the development phase who knows what additions Google might add in later builds.
So, keep an eye on Techbrackets for more updates on Android 11.