13 Best Duplicate Photos Finder and Cleaner Apps For Android 2021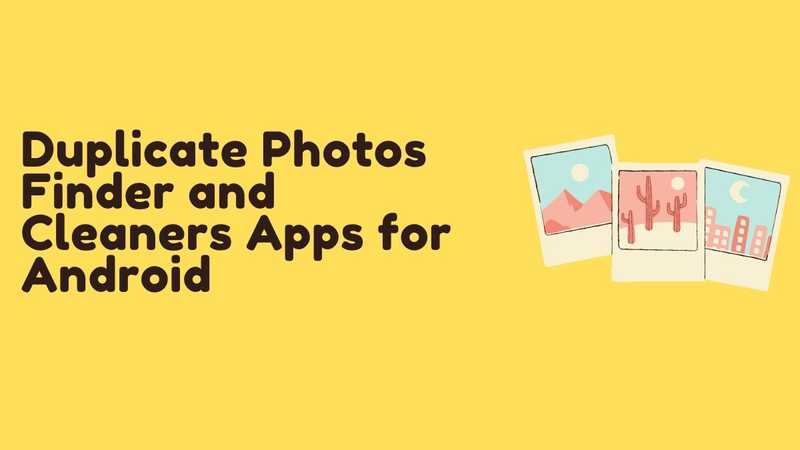 Looking for the best duplicate photos finder and cleaner apps in 2021, then here is a curated list of 13 best duplicate photos finder and remover apps for Android that you can use for de-cluttering your gallery.
Smartphones nowadays have changed the way we take photographs. Unlike in the past when you have to carry those bulky cameras, and also got to have know-how on how to use them. Now with Smartphones, it's quite easy, you just have to point and shoot.
In getting that perfect shot, we take many photos with different angles. The result of all the attempts at taking that perfect shot is an extremely cluttered gallery and that too with lots of duplicate photos that are eating up a lot of storage space.
In this article, we are going to list the best duplicate photo finders and cleaners you can use to declutter your gallery and save storage space.
1. Files by Google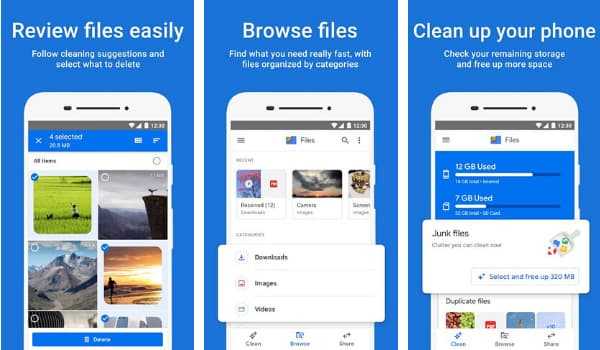 Files by Google is a file management app. It allows you to free up storage more easily than ever. It automatically detects duplicate photos, memes, obsolete files and gives you suggestions to remove them or to back up to the cloud before you run out of space and giving you full control over what you want to delete and which files you want to keep.
2. CCleaner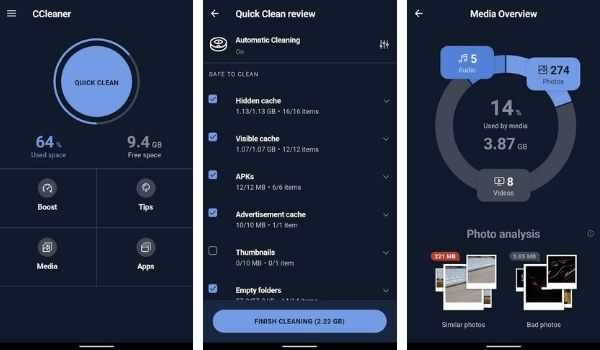 CCleaner another popular cleaning software available not on Android but also on PC and Mac. CCleaner not only removes duplicate images but also removes junk files, clean cache, and clean RAM.
CCleaner efficiently finds duplicate images or blurred photos and gives you the option to delete them. CCleaner has a Storage analyzer that searches your storage to find junk, duplicate files, documents, obsolete residual files and gives you the recommendation to delete them.
3. Remo Duplicate Photos Remover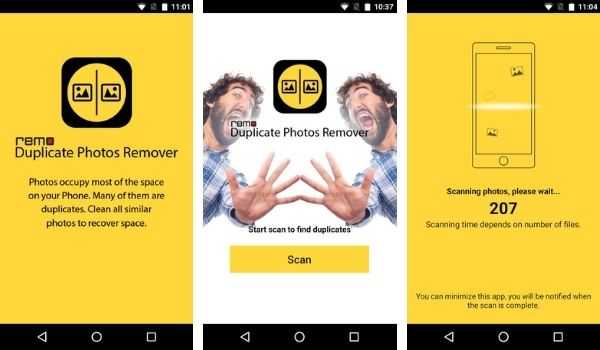 Remo Duplicate Photos Remover is built to locate, preview and delete duplicate photos. It uses its proprietary De-Dupe Algorithm to scan and locate similar photos taken in burst mode or HDR photo mode.
The app scans for duplicate photos and then gives you options to delete the duplicate photos by selecting the entire set or a set of images from it. The app also keeps one original image even if you delete the entire set.
4. Duplicates Cleaner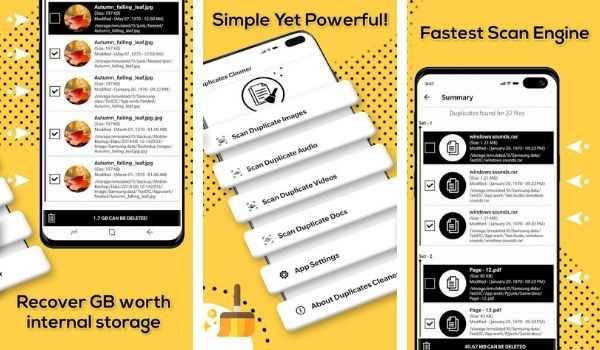 Duplicates cleaner another popular app for removing duplicate photos. Besides cleaning duplicate images it also allows you to find and delete duplicate audio, video, and documents.
Duplicates Cleaner has its own proprietary techniques that it uses to efficiently detect duplicate images.
5. Nox Cleaner - Booster, Optimizer, Cache Cleaner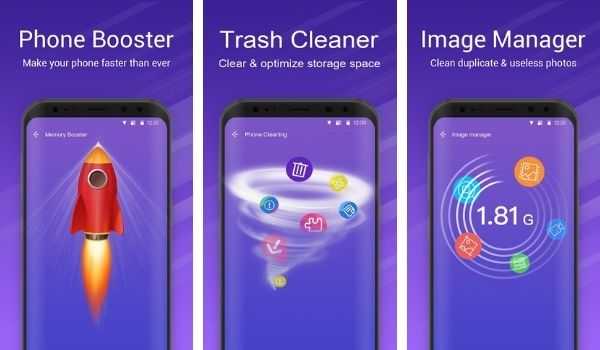 Nox Cleaner removes junk files, cache, release storage space hence boosting phone performance and speed. It is more than just a free duplicate photo finder and remover app. It cleans RAM, has a built-in game booster, battery saver, app manager, and app locker.
Nox Cleaner analyzes photo gallery for duplicate images and sorts them into different albums where the users can see similar photos to delete.
6. Duplicate Media Remover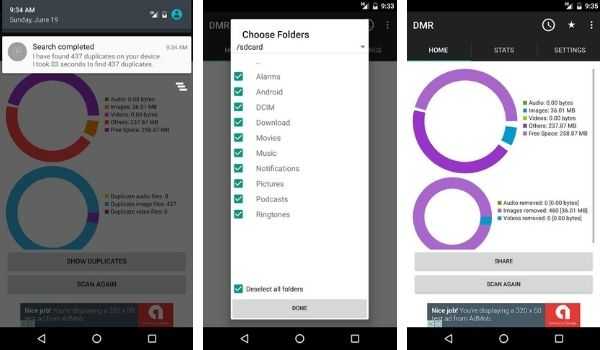 Duplicate Media Remover removes all duplicate media i.e image, audio, and video. You specify the folders for scanning and it finds all the duplicate media in those folders. Each individual file that has duplicates can be marked for deletion including the original file.
Additionally, you can also schedule scans for duplicates and are notified if any duplicates are found.
7. All-In-One Toolbox: Cleaner, Speed & Widget
All-In-One Toolbox is a set of basic utility tools like junk cleaner, history eraser, speed booster, memory optimizer, battery optimizer, CPU cooler, app manager, file manager, and mini launcher.
All in one Toolbox can easily find duplicate photos and files which can be deleted with the click of a button.
8. AVG Cleaner – Junk Cleaner, Memory & RAM Booster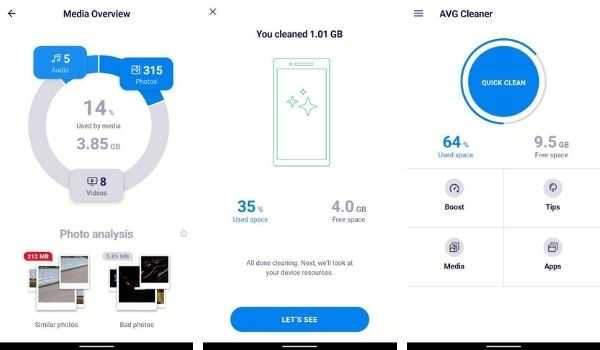 AVG Cleaner is a smart device manager & optimization tool. It cleans junk, free up memory so that your Android device will run faster and smoother.
AVG Cleaner easily finds duplicate photos and blurred images, allowing you to easily clean your photo library. Besides that, you can also give suggestions to remove apps that you haven't used for a long time to further save storage space.
9. Safe Security - Antivirus, Booster, Phone Cleaner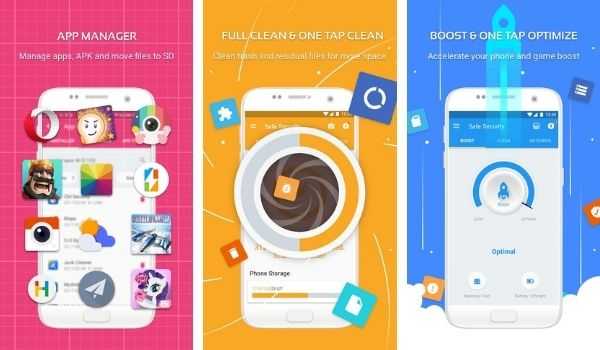 Safe Security is all in one antivirus, RAM booster, and a powerful cleaner. Safe Security allows you to clean cache along with junk files with just one click.
Safe Security also scans for duplicate images and files allowing you to easily remove them.
10. Clean Master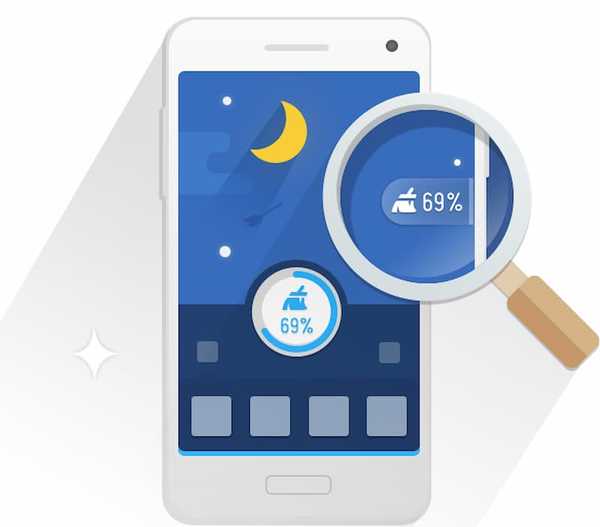 Clean master not only removes duplicate photos but also clears junk files, optimizes RAM, and provides protection against viruses.
Clean Master efficiently scans for duplicate files and gives you a notification to delete them with just one click of a button.
11. DupPhoto Cleaner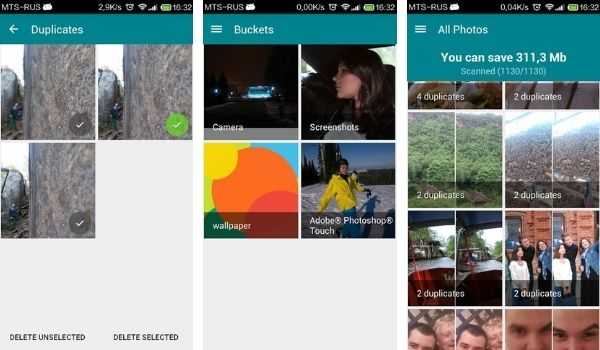 DupPhoto Cleaner declutter your gallery by finding all the duplicate pictures. It groups duplicate photos in albums allowing you to easily mark them for deletion.
DupPhoto cleaner also allows you to remove useless snapshots and allowing you to efficiently save storage space.
12. Duplicate Files Fixer and Remover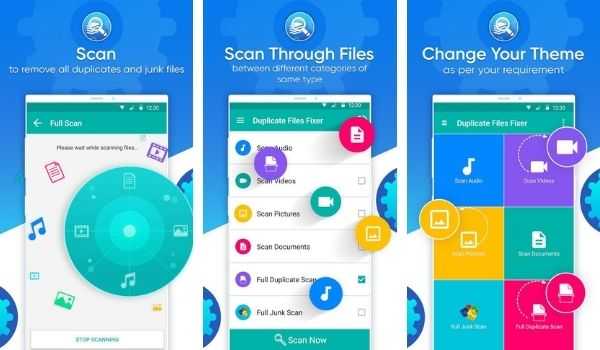 Duplicate Files Fixer and Remover removes duplicate files and photos from your Android Device. It searches for similar pictures and copies of files allowing you to remove these files easily. Also, you can whitelist files to prevent accidental deletion.
One of the key features of this app is that it scans for duplicate file contents regardless of file name and format.
13. Duplicate Photos Remover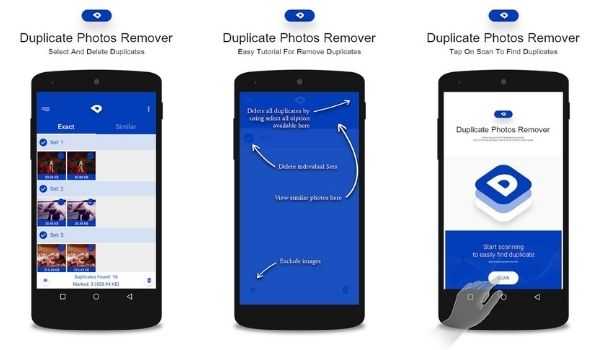 Duplicate Photos Remover easily scans your phone's internal & external storage for duplicate & similar-looking photos. All you need to do is select scan type and start the scan, it will search through the device storage looking for duplicate media.
FAQs
How do I find duplicate photos on my Android?
Finding duplicate photos manually is quite hard and time consuming process. So you can use a duplicate photo finder app for android to find and remove duplicate photos in just a few clicks.
What is the best photo duplicate finder?
There are tons of top photo duplicate finder apps for android. Files by Google and Remo Duplicate Photos Remover are some of the best photo duplicate finder and remover apps.
Is there a free Duplicate Photo Finder?
Most of the apps for finding duplicate photos for android are free. Some of the best free duplicate photo finder are Files by Google, CCleaner and Remo Duplicate Photos Remover.
Final Words: Free Space with the best duplicate photo finder
These were some of the best duplicate photos finder and cleaners apps. So go ahead and try these apps.
If you think that there are other apps that need mention here then feel free to drop your suggestions in the comment box below. If you enjoyed the article then please share it on social media platforms.