16 Best Encryption Software to Encrypt Files and Folders in 2021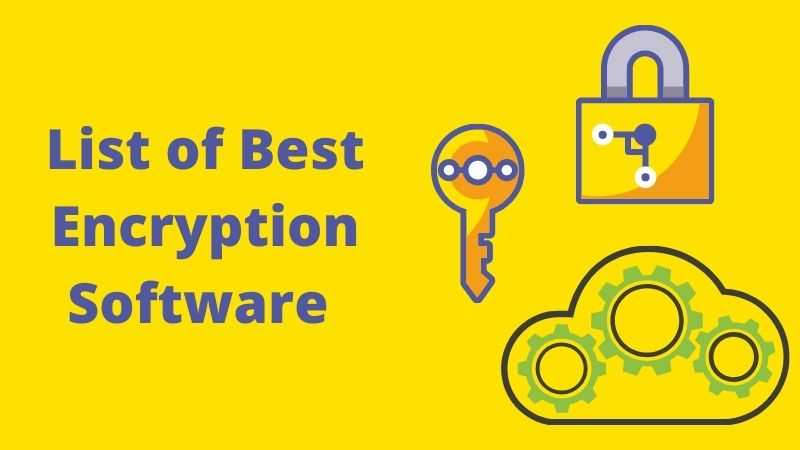 Looking for the Best Encryption Software to Encrypt Files and Folders, then here is a curated list of best Encryption Software to Encrypt files and folders.
In today's digital world encryption has become increasingly important when it comes to protecting your files and folders. With increasing cyberattacks, data theft, and privacy intrusions it becomes essential to have encryption software, not only for large businesses but also for individuals. Having encryption doesn't mean that you are fully protected from these attacks, but it adds an extra layer of security that even if someone gets hold of your data they would find it almost impossible to do anything with encrypted data that might be exposed.
There are a number of security solutions available,  for home consumers and for businesses. Encryption software is already deployed by some large corporations and government agencies to protect data.
Below we list some of the best encryption software that you can use to encrypt your data. But before we get started let's have a brief look at how encryption works, so that, you can have an idea of the working of these encryption software.
What is encryption?
Encryption is a term used in cryptography that represents the process of encoding information. The process converts information, known as plaintext, into an alternative form known as ciphertext.
Encryption passes your data through complex algorithms whose job is to convert your data into ciphertext so that only the person who has the key can decipher the data to view the original information.
How well an encryption software is good at its job depends on the algorithm and the length of the key it uses to generate the ciphertext, the more the key length the harder or more appropriate word here would be "impossible" it will be for someone to decrypt your data. Almost all Encryption software mention something like 128 or 256 bit AES or RSA algorithm, what they are referring here is the key length used by their encryption software (More the bits, better the encryption).
There are many encryption algorithms available but the most common ones are AES (Advanced Encryption Standard), RSA (Rivest–Shamir–Adleman), Triple DES (Data Encryption Standard), Blowfish, and Twofish.
1. AxCrypt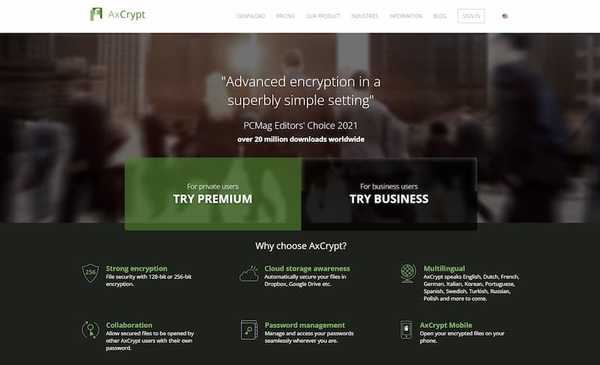 AxCrypt is an award-winning startup company providing strong and simple encryption software.
AxCrypt is easy to use and uses AES-128 & AES-256 bit (only on premium version) encryption to encrypt your files. Axcrypt has a free version and also a premium version with more features.
Some of the key features are:
Anonymous File names - Hide the names of your secured files.
Data integrity verification - Secured files cannot be modified without detection.
Support for files larger than 4GB.
Resistant to Brute force attacks.
Built-in shredder to remove all temporary and encrypted plaintext files.
Checkout AxCrypt
2. 7-zip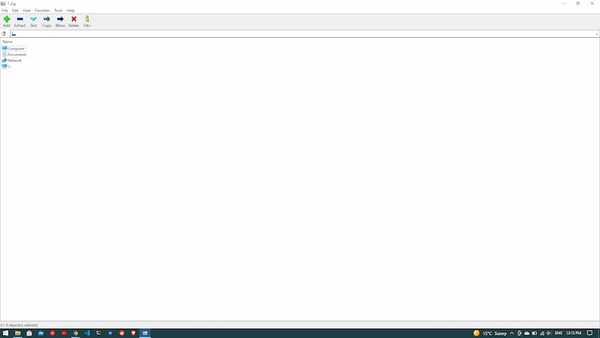 You may already have heard about 7-zip. It is one of the best file archivers out there. Aside from being a popular file archiver 7-zip can also be used to encrypt files. Well, it doesn't offer a long feature list like other encryption software, but for someone who wants a free alternative then 7-zip is the best choice.
To encrypt files using 7-zip, simply create a zip file of your files and then password protect the entire zip.
7-zip uses 256-bit AES cipher and also supports WinZip-developed Zip file AES encryption standard.
Checkout 7-zip
3. VeraCrypt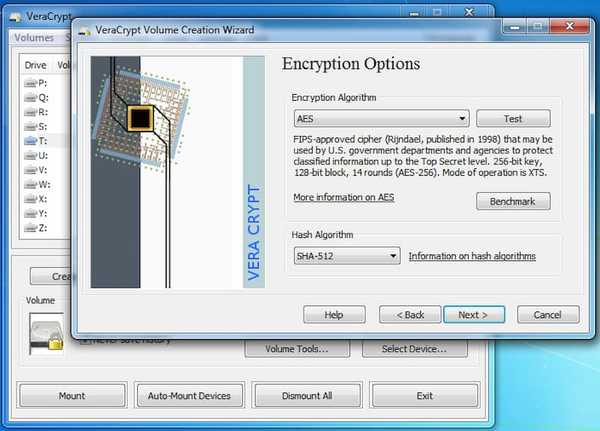 VeraCrypt is another popular open-source encryption software. It is cross-platform and works on Windows, Linux, and macOS.
VeraCrypt can also encrypt the whole partition or the entire storage device. Encryption algorithms supported by VeraCrypt include AES, Serpent, Twofish, Camellia, and Kuznyechik.
Some key features of VeraCrypt are:
Encrypts an entire partition or storage device such as a USB flash drive or hard drive.
Encrypts a partition or drive where Windows is installed.
Faster read and write of encrypted data.
Support for hardware-accelerated encryption on modern processors.
Checkout VeraCrypt
4. NordLocker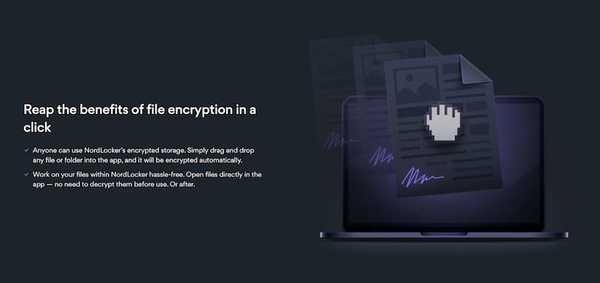 NordLocker is a file encryption software integrated with end-to-end encrypted cloud storage and is available on Windows and macOS. It is a premium private cloud storage service.
Nordlocker creates "Lockers" - encrypted folders to encrypt and store user files. Nordlocker uses client-side encryption to secure files on the user's device. After the encryption process, the user can decide whether to store data locally or sync it via NordLocker's cloud.
It uses AES-256 and 4096-bit RSA encryption algorithms as well as Argon2 and ECC (with XChaCha20, EdDSA, and Poly1305).
Checkout NordLocker
5. Folder Lock

Folder Lock is yet another popular encryption software. Folder Lock enables you to encrypt files, lock folders, and can also lock files and folders on USB storage devices. Folder lock uses AES 256-bit encryption.
Folder Lock also has a built-in shredder to delete temporary files, so that no one can recover your deleted files.
Some of the key features of Folder Lock are:
Lock file on the fly.
Powerful shredder.
Password Protect USB/External Drives.
Password Protected wallets to protect your confidential information.
Folder Lock is only available on Windows.
Checkout Folder Lock
6. Boxcryptor

Boxcryptor is another powerful encryption software that securely encrypts your files.
Boxcrypt creates an encrypted folder on your device. After the folder creation, you can simply drag and drop files in the folder and Boxcrypt will take care of the rest.
Boxcrypt uses RSA key pair as well as additional AES keys for encrypting your data.
Checkout Boxcryptor
7. CryptoForge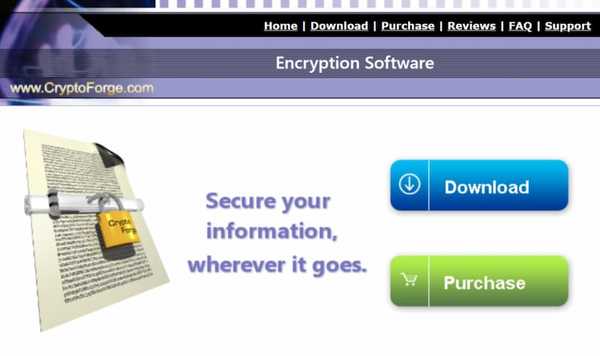 CryptoForge is simple yet powerful encryption software. Whenever you need to quickly encrypt your files CryptoForge is the way to go.
CryptoForge offers a simple, context-menu-based approach to encryption and secure deletion.
Some key features of CrytpoForge are:
Support for files up to 16TB on NTFS Volumes.
Built-in file shredder.
Built-in compression.
Built-in secure document editor capable of converting text, images, files, or objects, into ciphertext.
Checkout CryptoForge
8. Secure IT 2000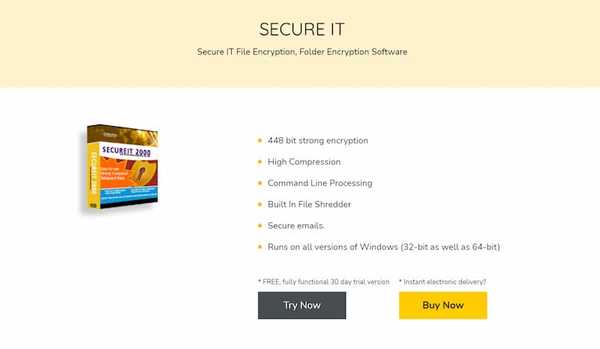 Secure IT is a famous file encryption and folder encryption software offered by Cypherix.
Secure IT offers 448-bit encryption and very high compression. Secure IT uses Blowfish cryptographic algorithm with a key strength of 448 bits.
Secure IT is fast and less resource-intensive and encrypts all types of files.
Secure IT is available only for Windows operating system.
Checkout Secure IT
9. Steganos Safe

Steganos Safe uses AES-XEX encryption with 384 bits with NI-hardware acceleration for optimal protection against thieves, snoops, and intelligence services.
Steganos Safe comes with a built-in file shredder and supports data encryption in Dropbox, Microsoft OneDrive, Google Drive, and MagentaCLOUD.
Checkout Steganos Safe
10. Advance Encryption Package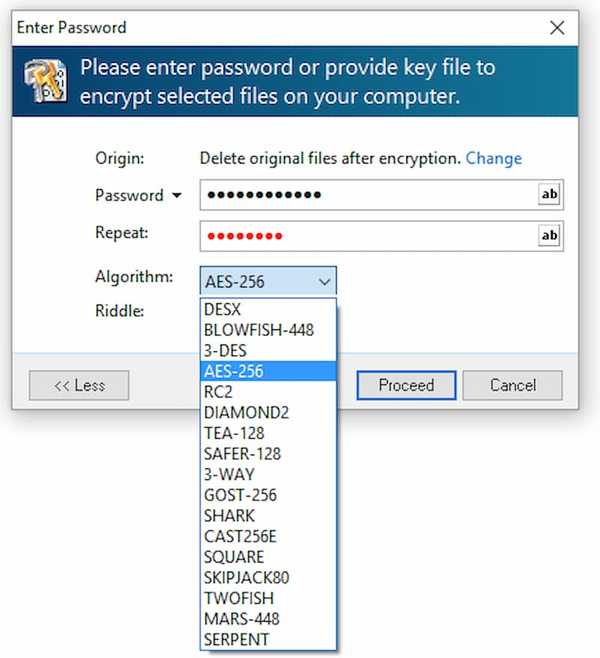 Advance Encryption Package is easy-to-use encryption software. It lets you choose from 20 different encryption algorithms to encrypt your files.
Advance Encryption algorithm is available only for Windows operating system.
Checkout Advance Encryption Package
11. Kruptos2

Kruptos2 is one of the best encryption software for Windows, Mac, and Android.
Kruptos2 encrypts all your sensitive files and folders including your photos, movies, credit card data, tax returns, or any other private document.
Kruptos 2 uses military graded, 256bit AES encryption to secure your data. Encrypted files are fully compatible between Windows, Mac OSX, Android, and USB Drives.
Kruptos2 also has an inbuilt file shredder and also contains an inbuilt password generator.
Checkout Kruptos2
12. DiskCryptor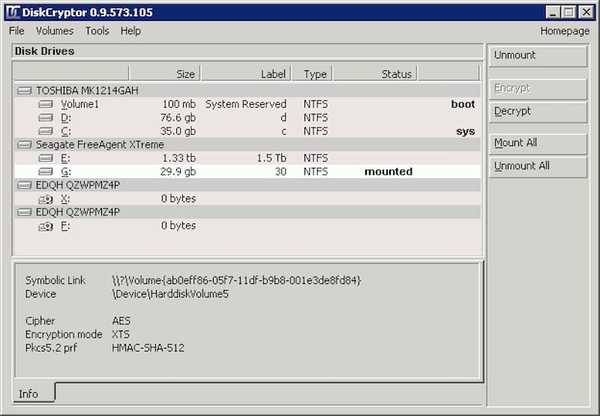 DiskCryptor is a free and open-source full disk encryption system for Microsoft Windows.
DiskCryptor uses three encryption methods:- AES, Twofish, and Serpent, all of which use a 256-bit key.
DiskCryptor can encrypt your external USB devices, CDs, DVDs, and disks with large partitions.
Some of the key features of DiskCryptor are:
Support for hardware AES acceleration.
Full support for dynamic disks.
Compatibility with UEFI/GPT and MBR boot.
Checkout DiskCryptor
13. CipherShed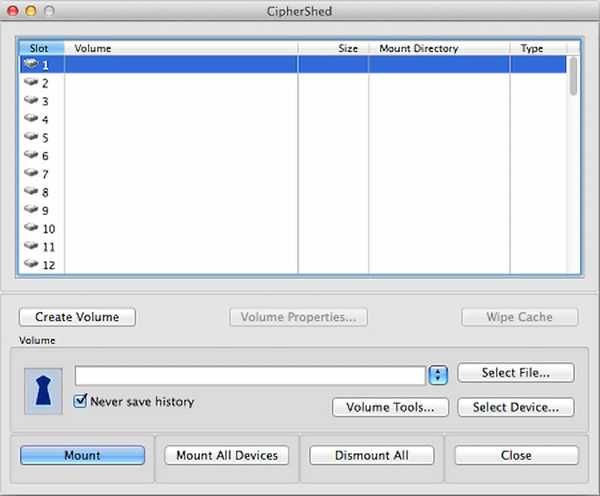 CipherShed is free cross-platform encryption software for keeping your data secure and private. CipherShed is a fork of the discontinued TrueCrypt project.
Packages for OS X and Linux do not exist, yet, so users of those platforms will need to compile CipherShed.
Checkout CipherShed
14. Encrypto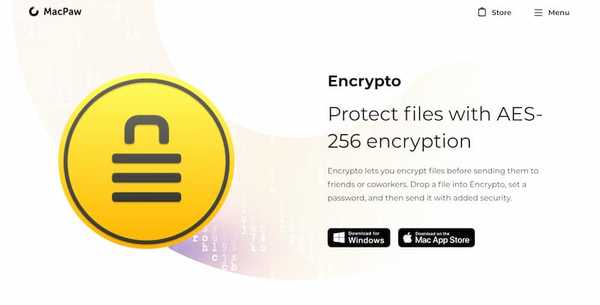 Encrypto uses AES-256 bit encryption to encrypt your files. With Encrypto, you can encrypt and share files, and can also save them to your own disk.
Encrypto has a simple and easy-to-use interface. Files encrypted with Encrypto can be shared via email, Messages, AirDrop, Dropbox, Google Drive, or USB stick.
Checkout Encrypto
15. Cryptomator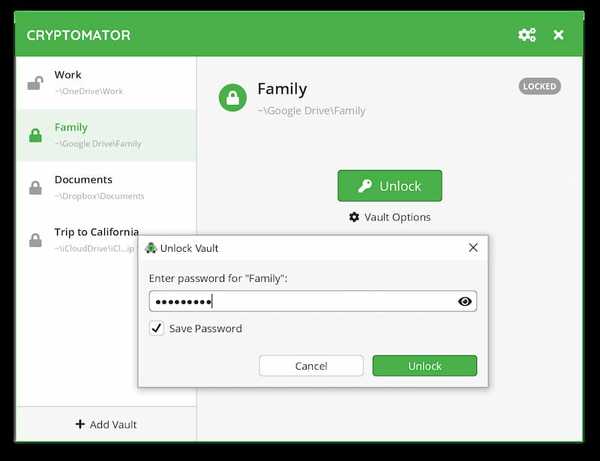 Cryptomator is free and open-source encryption software. Cryptomator uses AES-256 bit encryption algorithm for encrypting your files.
Cryptomator creates a folder called "vault" within your cloud provider. You will be provided with a virtual encrypted drive to which you can move your data. Any files store there are encrypted automatically.
After encryption you can upload your files to your favourite cloud provider. Even if someone looks into the folder in your cloud, they cannot draw any conclusions about your data.
Checkout Cryptomator
16. EncFSMP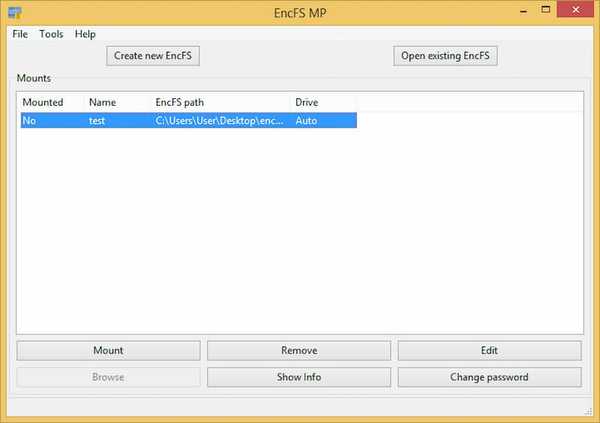 EncFSMP is free and easy to use encryption software. It allows you to create encrypted folder, to which you can drag and drop files into. You can also upload your encrypted folder into Google drive or Dropbox.
EncFSMP is available on Windows, macOS, and Linux.
Checkout EncFSMP
Final Words: Encrypt your files and folders with the best Encryption Software
The list above gives you some of the best encryption software you can use. All of this encryption software have their pros and cons. Some are free like 7zip and don't require you to buy a license, while others require you to buy their license or subscription plans.
Just take your time and go over the above list and find the right one based on your need and share your views in the comment section below.