7 Best Android Keyboard Apps in 2020
Looking for best android keyboard apps, then here is a list of best keyboard apps for android you can use right now.
What makes android so impressive is the level of customization it offers. And replacing your android keyboard is one such thing.
There are great keyboard apps for android, which you can use right now. In this post, I will be sharing a list of best keyboard apps for android, which can enhance your typing experience.
These android keyboard apps come will a lot of customization options like auto-correction, swipe typing, voice typing, theme, and much more.
Many Keyboard apps comes pre-installed with your android smartphone.
1. Gboard - the Google Keyboard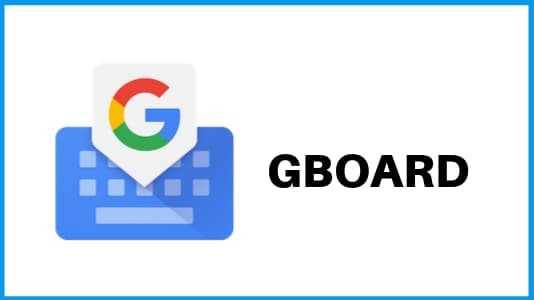 Gboard is the official keyboard app for android. Gboard is fast, reliable, and customizable. It has tons of features like Glide typing, voice typing, handwriting, hand-drawn emoji recognition, and much more.
These features make it one of the best keyboard apps for android.
the best part is that it is entirely free.
Integrated with Google services, it has excellent predication functionality which is of course, not a doubt considering it uses machine learning.
It also suggests gifs and emoji as you type. Though it doesn't have a diverse range of themes, its minimalist design is fantastic. Gboard is often considered to be the best emoji keyboard for android.
Gboard is based on material design and has an option for the dark theme since it is very much popular these days.
All in all, it is a complete keyboard app with tons of features with excellent support for multilingual typing with over 100 different languages. Moreover, it does support Google translate out of the box.
If you are looking for my only recommendation, then my answer is Gboard. It is the best keyboard apps for android in 2019.
2. Swiftkey Keyboard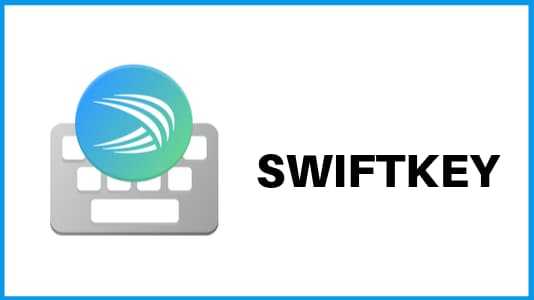 Swiftkey keyboard is one of the most popular Android keyboard apps. Acquired by Microsoft in 2016, it has been gaining popularity with each passing day. And it is competing with Gboard for the best keyboard app for android for quite some time now.
Before Gboard, it was the unprecedented king when it comes to best android keyboard apps.
But since Gboard has come into the scene, though it is very much competing but unable to dethrone Gboard from the best position this is what at least I think.
But still, it is very much popular among the users and moreover offers way better experience than the other keyboard apps for android.
Earlier, it was used to be a paid keyboard app, but a lot has changed since then.
And now Swiftkey keyboard app is entirely free android keyboard app. Moreover, it is the best multilingual keyboard for android that supports around 300+ languages,
Swiftkey keyboard for android has tons of cool features like emoji predictions, auto-correct, auto-capitalization, gesture input, etc.
Moreover, it has tons of really awesome themes and customization options. Like Gboard, it also uses machine learning for predictions and auto-correction.
Swiftkey is regarded as best swipe keyboard for android. The bottom line is that it is still reliable options and a perfect alternative to Gboard.
3. Fleksy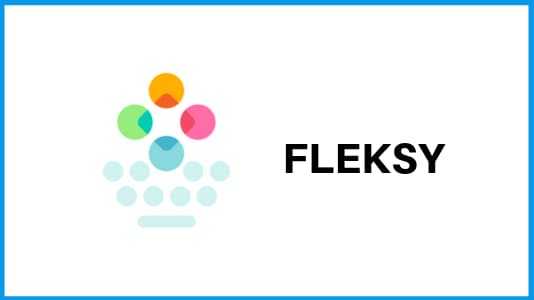 Fleksy is a fast keyboard with full emoji support like the other two. It has free themes just like Swiftkey keyboard and auto-correction feature. Stickers recommendation, GIFs.
It uses something called as Fleksynext AI for recommendations and auto-corrections. This feature is responsible for its killer text predictions.
Fleksy has over 50 keyboard themes, and moreover, you can create your custom themes. Also, it is a unique chameleon theme which matches the color of the app you are using, for example. If you are using twitter, it will turn blue.
It supports gestures typing and offers multilingual typing and supports over 45 different languages, and you can switch over to different languages while typing.
The best part is that Fleksy is a private keyboard. It means that it stores everything you type locally and doesn't transmit over the internet.
In one word, Fleksy doesn't spy on you, and it is entirely safe to use from the privacy point of view.
4. Chrooma Keyboard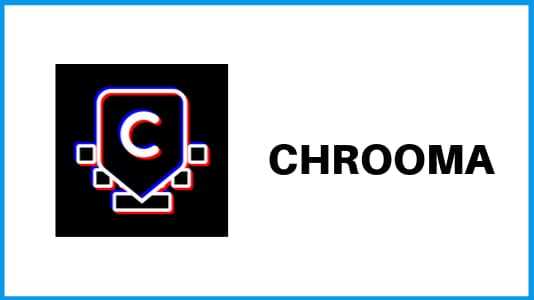 Chrooma is one of the most customizable keyword apps for android. It is a powerful keyboard widely popular for its adaptive theme features.
What is does is that it changes its background color depending on the app you are using. For example, if you are using Twitter, then keyboard automatically turns blue, or if you are using Spotify, then it turns green.
It looks cool and offers something new and refreshing than other keyboard apps for android currently has.
Like other best keyboard apps for android, Chrooma keyboard also uses machine learning for predictions as well and text correction.
It also suggests emojis, number, and punctuation. You can always personalize your keyboard as you can with tons of different customizable options like color, emoji style, keyboard size, etc.
Moreover, it supports gesture typing and has a night mode that automatically changes color tone when low light is detected. Alternatively, you can also set a timer for the night mode.
5. Ginger Keyboard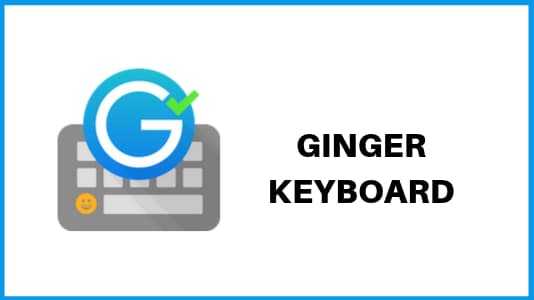 Ginger Keyboard is next in our best android keyboard list. Well while other keyboards scan and autocorrect a single word. Ginger Keyboard does this differently by not only offering correction for current word but the whole of the sentence also.
It checks your complete sentence for contextual grammar. It does more than just correction; it spells checks and proofreads your sentence. Ginger Keyboard comes to the rescue when we are typing for some official work.
It supports over 50 languages with support for swipe typing and emoji prediction. The best part is that you can customize your android keyboard with the favorite and most used apps for taking quick notes, sending emails, etc.
The Ginger keyboard does offer a lot of customization options like themes and has over 1000+ emoji arts, animated gifs, etc. It allows you to translate your text to over 58 languages.
Its advanced sentence rephrasing lets you rephrase your sentence and discover new ways to write that sentence.
Its Ginger page feature offers some advanced and powerful editing tools to review your text for grammar, spelling and punctuation issues, personalized dictionary, synonyms, translation, and more.
6. GO Keyboard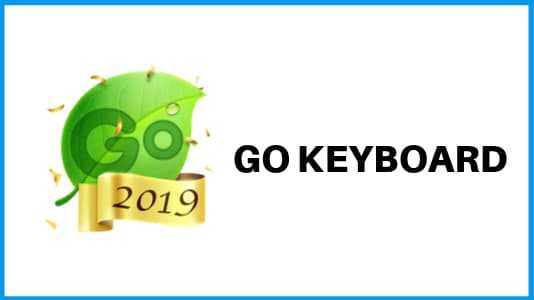 If you are looking for highly customizable yet fast and smooth keyboard app for android, then GO Keyboard should be your choice.
GO keyboard offers an insane number of 10000+ themes, 1000+ emojis, and GIFs. And with over 800+ emoticons and 100+ fonts, you can see the level of customization it offers.
GO keyboard is very popular and no doubt it is one of the best keyboard apps for android in 2019.
Like any other android keyboard apps we have seen so far, GO keyboard also offers Emoji search, auto-correction, gesture, and voice typing.
It also supports various keyboard layouts like QWERTY, QWERTZ and AZERTY.
It supports more than 60+ languages, and with this android keyboard, you can turn your image into an avatar emoji.
You should check out this fantastic keyboard for android.
7. Grammarly Keyboard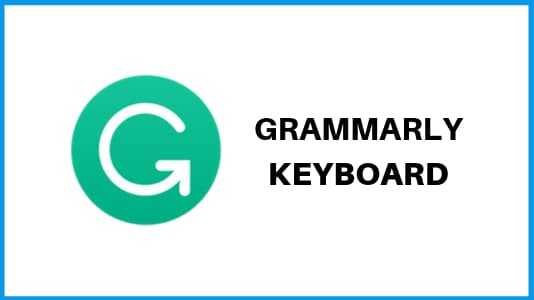 I am sure you have heard of Grammarly, and you might be using it too. Grammarly is the best proofreading tools available on the internet.
Well, it seems like Grammarly has a keyboard for android and it is called the Grammarly keyboard. The Grammarly keyboard allows you to write error-free within the app. The comes very handily when you are using your mobile.
When it comes to grammar checking, no one comes near to Grammarly Keyboard since it is powered by Grammarly engine.
The only issue is that for using the checking ability of the Grammarly keyboard, you need an active internet connection.
Grammarly keyboard may be beneficial for one but not for the other. It depends on what you are looking for.
Are Android Keyboard Apps Safe?
Well, keyboard apps are cool; they are perfect as they are fast, intuitive, and highly customizable.
But privacy concerns are always associated with these android keyboard apps. Even the best keyboard apps for android are not untouched with these concerns.
As when you see the permissions these keyboard apps need, then you might end up scratching your head. Some of them may need full access.
The reason for these permissions is necessary for advanced functionalities like auto-correction, predictive suggestions.
To do so, these keyboard apps need to collect data for analysis, as most of them are using technologies like AI and machine learning.
So, to provide better suggestions and predictions, they require your data.
The data security can be comprised, and it depends on the developer of the app.
So, I recommend you not to install and give full access to any app that you have never heard of before or without doing some initial research.
Most of them list their policy about data collection and usage, so make sure to pay attention to it before installing any android app.
Conclusion: Personalize Your Smartphone With The Best Android Keyboard Apps
That's all. These were the best keyboard apps for android, make sure to at least check them out. Choosing a keyboard app from this list is entirely up to you.
Which android keyboard app are you using? Do you prefer Gboard or Swiftkey?
Let me know by leaving a comment below.