10 Best Video Calling Apps For Android & iOS in 2021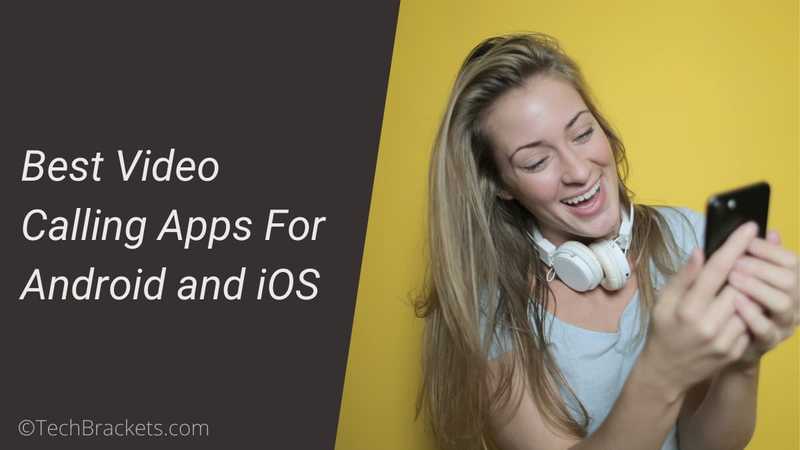 Looking for best video calling apps for Android and iOS, then let's dig right in.
Can you imagine life without video calling in today world? Humans from the start have been finding new ways to communicate with each other.
With the development of technology, we have come a long way from voice calls to now video calls.
Video calling has become mainstream. With the help of video calling, we can conduct all our important professional meetings, interviews, and seminars with people living far away and can talk with loved ones.
So we bring you the list of the best video calling apps and free chatting apps for android and iOS.
1. Google Duo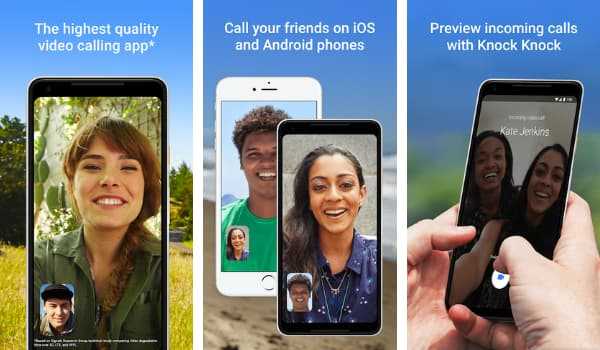 Google duo is one of the best video calling app for android. It has a beautiful modern materialistic look.
It is simple to set up, you need to verify your number and email account, and that's it: no hassle and no complicated settings to do.
One of the best features of Google Duo is its "Knock Knock" feature that provides a live preview of the caller before you receive the call.
You can also leave video messages and see a video preview before you pick up a call. It is also available for iOS.
2. Skype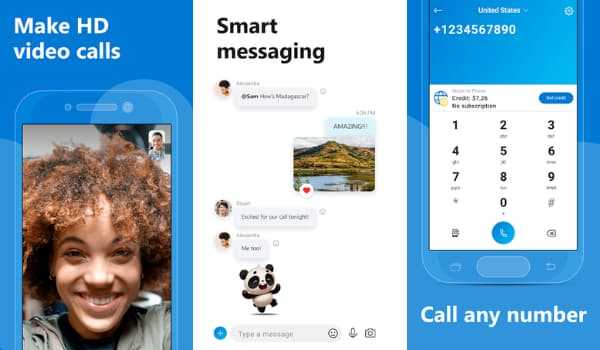 Skype is another popular video calling app developed by Microsoft. It's among the most well-known names in video calling.
With the release of Skype, Microsoft was the one to introduce everyone to the world of video calling. Skype is available on all platforms.
Skype has some features that make it unique to other video chatting apps. It supports screen sharing, and if you pay a nominal fee, you can even call landlines and cellphones with the app.
Skype also lets you send text messages, voice messages, emojis, and photos. It uses more data as compared to other video calling apps, so if you are in a slow network area, then you need to find another alternative.
3. Facebook Messenger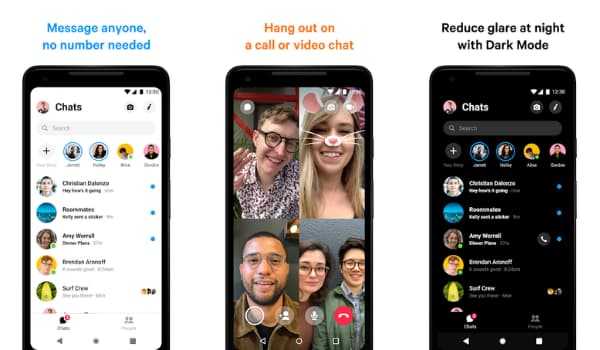 Another competitor in the video calling realm is the messenger app by Facebook. This app has a large user base since every person uses Facebook. It is pretty easy to use.
You can send text messages, voice messages, images, videos, stickers, emojis. You can upload stories and can also see stories of your friends.
Facebook Messenger is a free calling apps and has a nice and clean materialistic look. It is available both for Android and iOS.
4. WhatsApp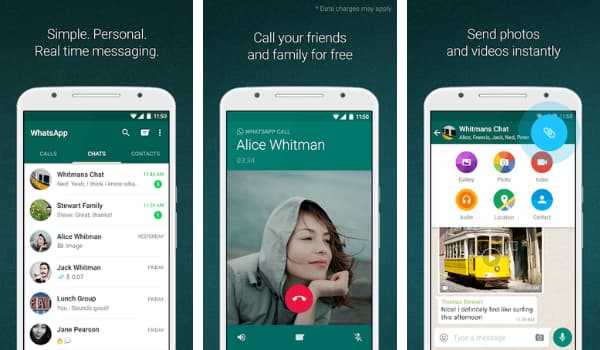 With over 2 billion users worldwide, WhatsApp is the most popular app, both for messaging and video calling. Facebook acquired it in February 2014.
It now comes under the Facebook family of apps (including Instagram, Facebook Messenger). It has become the primary means of electronic communication in multiple countries and locations.
It allows users to send text messages and voice messages, makes voice and video calls, and share images, documents, user locations, and other media.
It is pretty straightforward to use, no need to signup. Just verify your number, and you are ready to go. The most exciting feature of WhatsApp is its end to end encryption.
5. Viber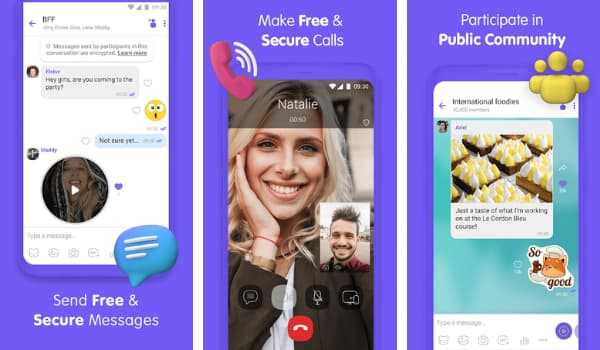 Viber is a cross-platform voice over IP (VoIP) and instant messaging (IM) software application. Viber, marketed as a free video calling app when it was first released.
Now it has become a full-fledged app that now supports text messaging and video calling.
Just like Skype, you can make calls to non-Viber users on regular phone numbers by buying ViberOut credits.
Viber is simple to use and also provides secure communications between users. Users can also play Viber games with friends, follow public accounts.
6. IMO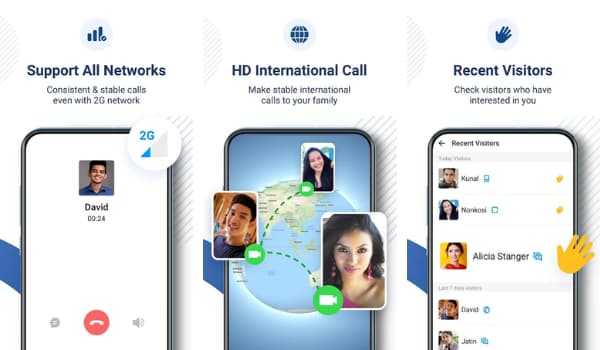 If you want an app that gets the job done, then you can choose this app. It has a simple look and works well, even on slow networks.
It doesn't have features like other video calling apps, but still, it is quite useful.
You can also make group calls, send stickers and photos, etc. It provides complete encryption to the messages and the calls.
It is cross-platform and is available on both Android and iOS.
7. JusTalk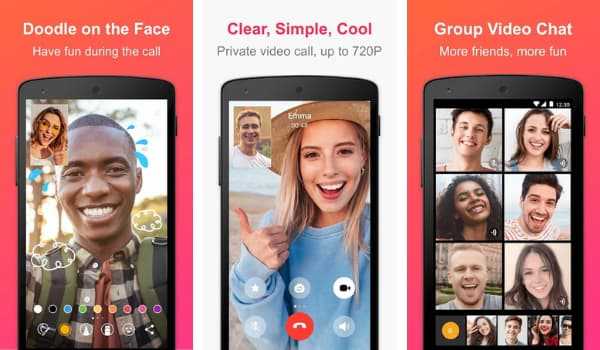 JusTalk is another feature-packed video calling app with a primary focus on video chatting. It has all the cool and fun features.
Besides video calls, you can send text messages, share images, and can customize the app with different themes.
You can share your doodles, stickers, and photos in real-time. Or challenge your friends in enjoyable games during the call.
You can record and save your video & voice call. Like WhatsApp, it also has support for an end to end encryption. It is another great option if you are looking for free calling apps for Android.
8. Line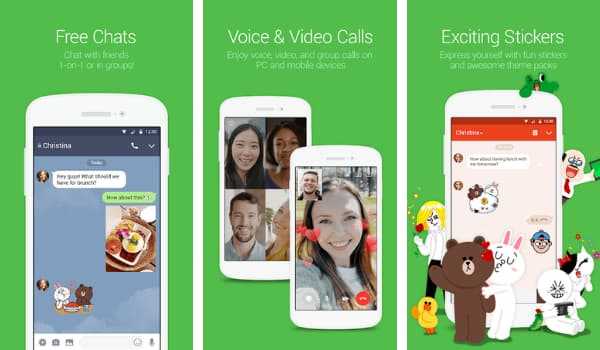 With over 700 million users, LINE is another popular messaging and video calling platform. You can make high-quality voice and video calls and can also send text messages.
You can even add effects and filters while making a video call. It is cross-platform and is available on Android, iOS, macOS, and chrome web store.
You can do group video chat with up to 200 friends, share messages, photos, stickers, videos, social media features.
Moreover, you can also follow official accounts of your favorite artists, celebrities, brands, and TV shows for exclusive news, promotions, and more.
9. WeChat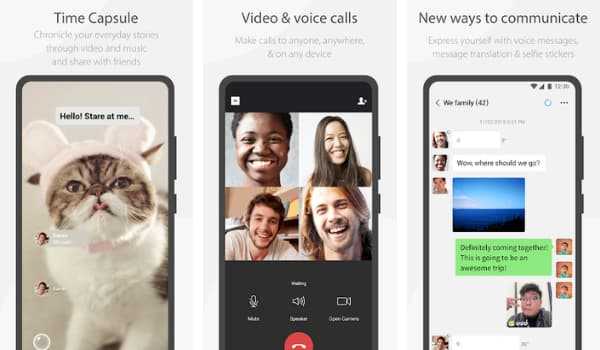 WeChat is a multi-purpose messaging, social media, and mobile payment app developed by Tencent.
Described as China's "app for everything," WeChat is most prevalent in China. It provides video and voice calling along with messaging.
Apart from communication, you can do the shopping and make payments within the app.
It also has a unique feature called Friend radar (which allows you to find other WeChat users near you). All in all one of the best video calling apps for Android and iOS.
10. Tango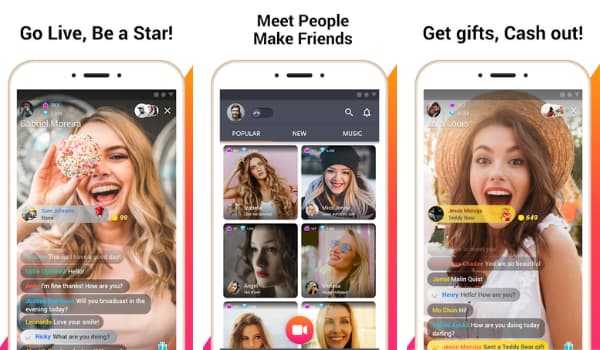 Many of you wouldn't have heard about Tango. Tango is an interactive live-streaming platform for instant communication and new friends.
It is one of the best video chat apps for chatting with strangers.
It comes with all the necessary features, such as sharing messages, photos, videos, audio, etc.
You can also broadcast live videos on Tango and play games with your friends while chatting. Tango has a discovery feature that lets you find new people to talk to.
Like IMO, it uses fewer data and can be used on slow networks. If you don't like IMO, then you can switch to Tango.
Use The Best Video Chat Apps For Android & iOS
These were the best video calling apps for Android as well as iOS. You can use these free video calling apps for all kinds of communication.
Which video chat apps do you like the most? Let us know in the comment section
If you have any suggestions, then let us know, and if you like, please share this on social media.