6 Best YouTube Vanced Alternatives for Android in 2022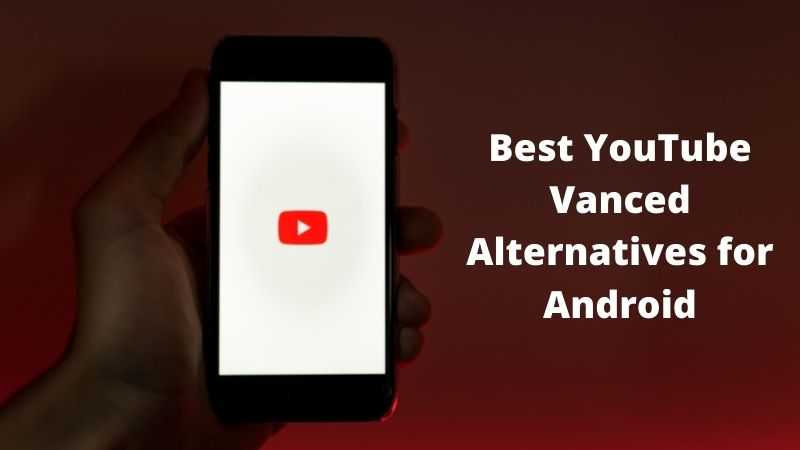 Looking for the Best YouTube Vanced Alternatives for Android, then here is a curated list of best vanced alternatives you can try.
Vanced was a modified version of YouTube (Vanced is not affiliated in any way with Google/YouTube) which provided features like ad blocking, background playback, and a lot more. Vanced was similar to YouTube Premium allowing users to watch videos without any ads without any premium subscription. Now the Vanced app is being discontinued after a cease and desist letter recently from Google. Recently, Vanced confirmed on their official twitter handle that "Vanced has been discontinued".
Now since Vanced is being discontinued users are looking for alternatives to Vanced app. If you are one of them, then you have come to the right place. In this post we are going to give you a list of best YouTube Vanced Alternatives to Watch ad-free Youtube videos.
1. NewPipe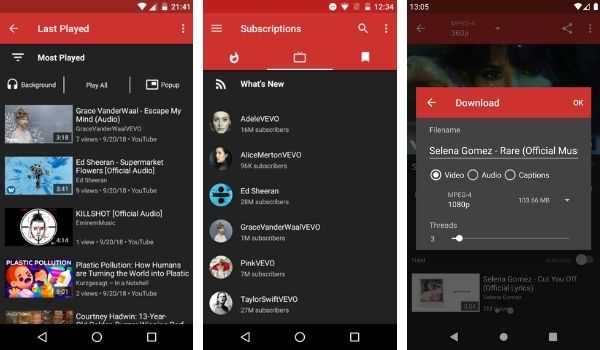 NewPipe is a popular alternative to Vanced and was first released in September 2015. NewPipe offers features like picture-in-picture, background playback, and video downloading.
NewPipe has a nice looking interface and is easy to navigate and use. It is free and open source with No ads.
NewPipe doesn't use YouTube API meaning that it can be used without having to install Google Services. NewPipe parses websites to fetch the required info that it needs to play videos. You can watch YouTube videos and can also play videos in the background.
2. LibreTube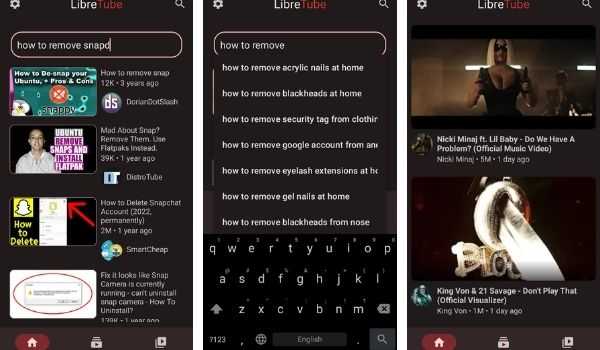 LibreTube is another popular alternative to YouTube Vanced and is built using Piped (An open-source alternative frontend for YouTube). Piped is privacy focussed allowing you to freely watch and listen to content without the fear of prying eyes watching everything you are doing.
LibreTube is not connected to google directly, instead it uses piped instances to load data and play videos. LibreTube is still in Beta Version, so you may encounter some bugs here and there.
3. SkyTube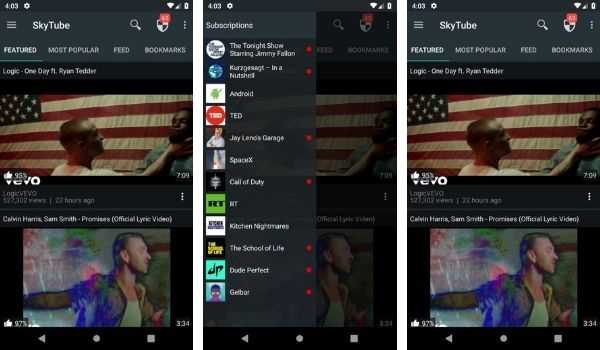 SkyTube open source YouTube player for Android. SkyTube allows you to use YouTube comfortably without the need for a Google/YouTube account. SkyTube provides some of the popular features like video blocker, swipe video controls, video downloader, video thumbnails download, subscription import from YouTube and many more.
SkyTube also has another version called SkyTube Extra which contains some additional features like official YouTube player support and many more.
4. Kiwi Browser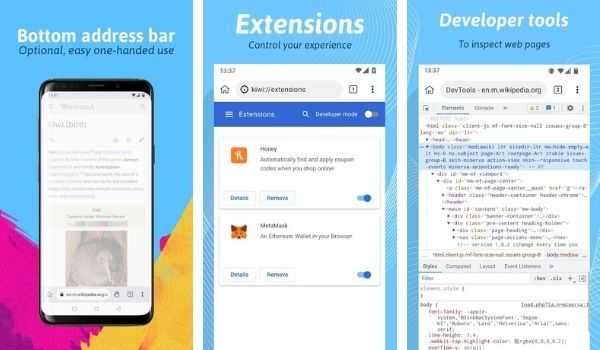 If you don't want to use the above mentioned applications then you can use this browser to achieve the same result. Now, this browser does not provide all the features of the above applications, but the Mobile version of Kiwi Browser supports extensions using which you can get the desired outcome just like the above apps.
You can use uBlock Origin and SponsorBlock to watch YouTube videos without interruptions.
5. Firefox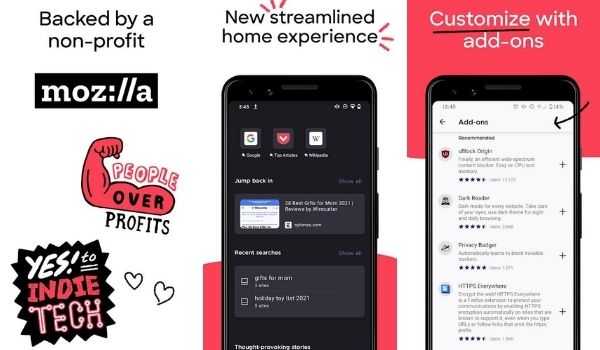 Another popular browser that can be used as an alternative for YouTube Vanced is Firefox browser. The Firefox browser just like the Kiwi Browser supports extensions on Android.
Similarly, like Kiwi Browser you can install uBlock origin to enjoy YouTube ad free and can download many extensions to make the browser more privacy centric.
However, note that only a limited number of extensions from the Recommended Extensions program can be downloaded on Firefox Android version.
6. Brave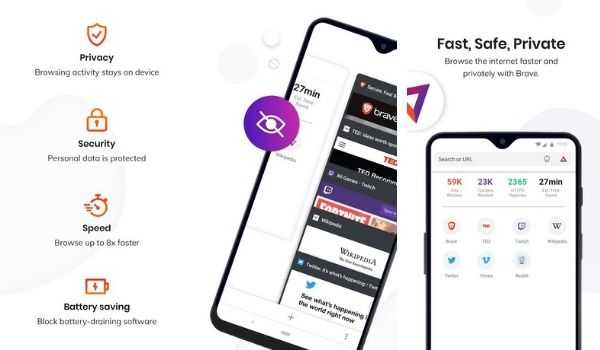 Brave is a free and open-source web browser which is based on the Chromium web browser. Brave is privacy focused and has built in ad blocker and website trackers blockers.
Brave allows you to watch youtube without any annoying ads. You can login into your youtube account and can start watching youtube videos ad free. One thing to note here is that unlike Android versions of Kiwi and Firefox browser, Brave browser doesn't support extensions on Android Platform.
FAQs
What is YouTube Vanced?
Vanced (Vanced is not affiliated in any way with Google/YouTube) is a modified version of the stock Android YouTube app and included features like adblocking, background playback, and lot more. Vanced was popular among Android users.
Why was Vanced Blocked?
Vanced violates YouTube's Terms of Service and after a cease and desist letter recently from Google Vanced is being discontinued, which they also confirmed on their official twitter handle.
What will happen to the current users of Vanced App?
App will continue to work for anyone who currently has it installed on Android and it's likely to stop working at some point soon
Will all the modded versions of YouTube stop working?
It is possible that Google could potentially crackdown on all the YouTube alternative clients in the future, which are voilating YouTube Terms of Service.
Final Words: Best Vanced Alternatives for Watching YouTube Videos Ad Free
These were some of the best alternatives that you can use to get the functionality as was provided by YouTube Vanced. They're likely not going to be perfect Vanced replacements, but they will get the job done.
Read: Best ad blockers to try
If Google is really going after YouTube alternatives, then there is no guarantee how much longer these apps will work. Anyone violating the YouTube Terms of Service can be ordered to cease and desist from their actions, which is exactly what happened to Vanced.
If you liked the article, consider following us on Twitter to get the latest tech news and updates.