41 Best Hacking Apps For Android Rooted & Non Rooted 2022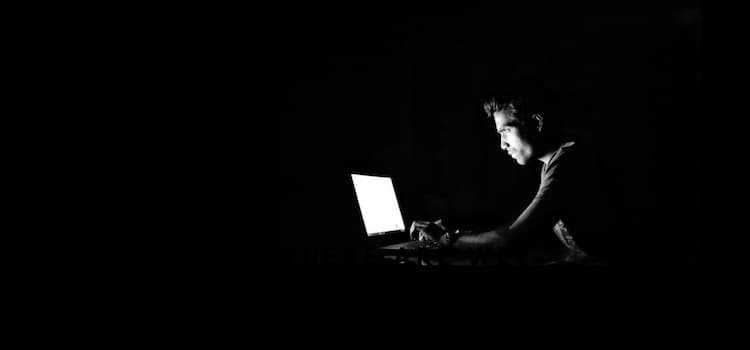 Best hacking apps for Android - One of the most talked about topic. Let's dig right in to find out more about it.
I don't need to tell you that Android is the most popular operating system for smartphones. And due to its ever-growing popularity, we have certainly seen a great rise in hacking apps for Android.
The demand is great for hacking apps for rooted as well as non-rooted Android devices.
Due to overwhelming choices in the market, we have compiled a huge list of 41 best and free android hacking apps for 2022 and 2020, which can be used by an IT security administrator, ethical hacker or any technology enthusiast.
So no matter if you are experienced in hacking or just getting started, these best hacking apps for Android will certainly help you.
These hacker apps will make your Android device into a fully-featured hacking machine.
If you are interested in hacking and trying these apps then make sure to install and VPN to mask yourself. NordVPN is a brilliant choice is you are looking for a highly trusted and no log VPN.
Best Hacking Apps for Android 2022
So let's get started with the best android hacking apps in 2022.
1. Zanti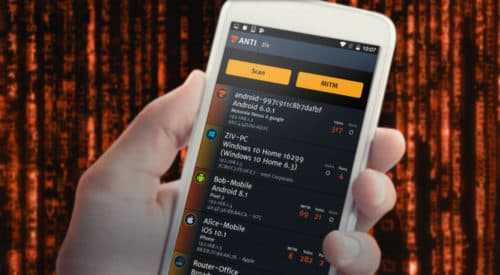 Zanti is one of the most reputed and well-known tools for penetration testing offered by Zimperium. It is a mobile penetration testing toolkit that allows security managers to scan a network easily.
With Zanti, you can stimulate a real-world hacking environment to detect real world and commonly used mobile malicious cyber attack techniques.
So this is a great tool for finding any security loopholes that exits in your network and the devices that are connected to it.
This tool produces an automated network map that highlights every vulnerability of the given target. It is certainly one of the best hacking apps for android. You will be amazed by what this amazing tool can do:
Scan Your Network at different levels and identify connected devices with details.
Get Detailed Information like Device name, model, manufacture, Device OS and OS version, Device open ports, network IP and MAC address, Endpoint User-Agents
Check for Weak Points
Simulate Attack Patterns like conducting Man In the Middle (MITM) attacks
Test/perform other MITM actions, e.g. Session Hijacking, User and password Phishing attempts, Browsing redirection, SSL stripping, Image replacement.
Reveal Exploits and 1-Click Reports
If you are looking for a great hacking apps for Android or hacker app for Android, then you should really check out this app.
Download Zanti
2. cSploit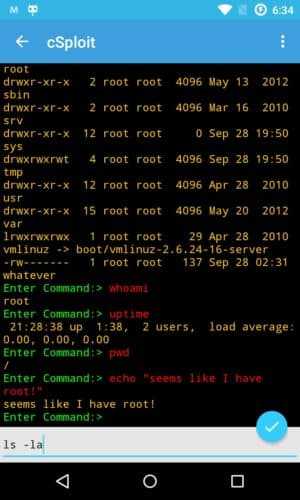 cSploit calls itself the most complete and advanced IT security toolkit for the Android operating system. It is an open source application that comes with the built-in Metasploit framework.
It comes with several options like cracking WiFi passwords, enumerating local hosts, finding vulnerabilities, finding exploits for those vulnerabilities, and using those exploits to gain access to the target and installing a backdoor for later access.cSploit works only with the rooted devices, so make sure you have SuperSU and BusyBox installed on your android device.
Download cSploit
3. AndroRat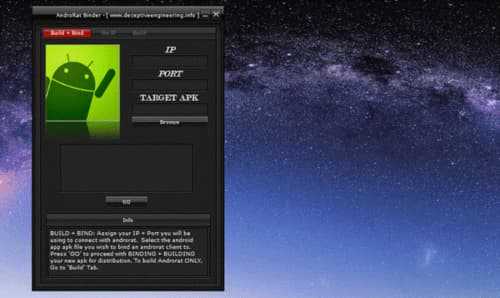 AndroRat stands for Android and remote administration tools. This totally free hacking apps for Android was first released as a client/server application.AndroRat allows you to remotely control the android system and fetch information from it. This hacking app runs as a service in the Android system and can activate the server connection through a call or SMS.It allows you to collect sensitive information like call logs, device location, and messages.
But it is certainly not limited to this, the app also allows you to remotely monitor sent as well as received messages and state of the phone, making a phone call and sending texts, gaining access to camera and gallery, taking pictures from the camera, opening URL in the default browser, etc.
Download AndroRat
4. Hackode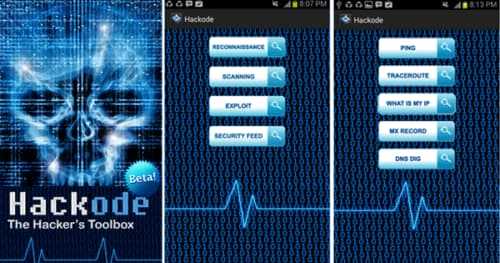 Hackode is the next in the list of the best hacking tools for android. This app allows you to gather information about other devices. Hackode is especially popular among ethical hackers and penetration testers. It comes with three modules that include Reconnaissance, Scanning and Security Feed.
You can detect any network vulnerability.Hackode is rather a collection of tools and can be used for SQL injection, Whois, Scanning DNS looking, IP, traceroute, security feed, MX Records, DNS, Google hacking, DNS Dif, Security RSS Feed, Exploits, etc. Ping, DNS Lookup, DNS diagnosis, exploit monitoring and so on.It's a great hacking app and doesn't even ask for private information to work.
Download Hackode
5. FaceNiff
Faceniff another android hacking app developed by Bartosz Ponurkiewicz that allows the user to sniff and intercept the traffic over the WiFi.By intercepting the web sessions, it allows you to snoop on popular services like Facebook, Twitter, Google, Amazon, YouTube, Tumblr, Myspace, etc.
In short, it an app for hacking social media accounts. This hacking app for android makes use of the stolen cookies to gain unauthorized access to the victim's account.Faceniff works only with rooted android phones.
Download FaceNiff
6. Shark For Root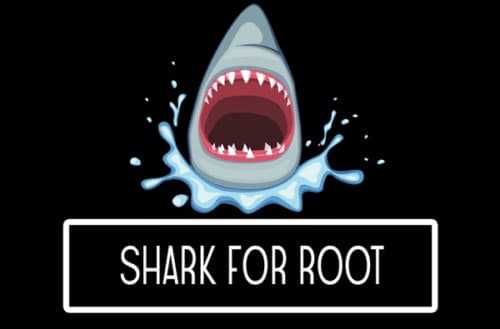 One of the most advanced hacking tool in the list for security experts and hackers. Shark for root is basically an android version of Wireshark.This app is a traffic sniffer that works on Wifi, 3g and froyo tethered mode. Use can also use tcpdump command as a shark for root supports it.
Download Shark For Root
7. DroidSheep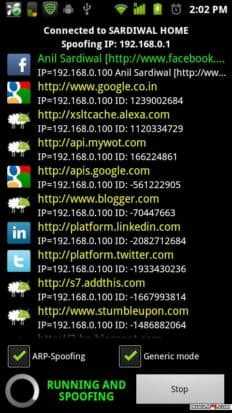 Droidsheep is an open source android hacking application that allows you to intercept the web browser sessions using Wifi. This app is basically intended for checking and testing security vulnerabilities.Droidsheep enables you to stimulate a threat and find any vulnerabilities in your current network.DroidSheep Guard was released with DroidSheep and it intends to protect from DroidSheep. In order to use this app, you need a rooted android phone and BusyBox.
If a website has an SSL certificate then Droid sheep can only capture data packets but can not read them.
Download DroidSheep
8. Fing Network Tools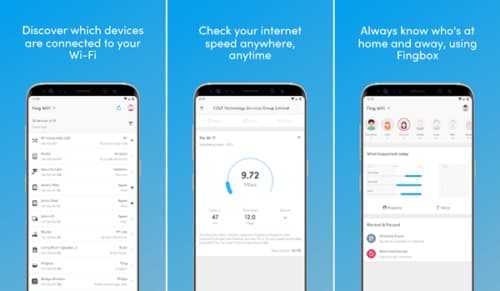 This is considered to be one of the best and highly rated network analyzer tools out there. Fing will scan the network and list all the devices connected to it and display their IP address, MAC address, device name, model and vendor.
Moreover, it can detect network intruders, troubleshoot network by Port scanning, device ping, traceroute and DNS lookup and run WiFi and internet speed tests.Apart from this, Fing Network Tools can also show some advanced info like NetBIOS, UPnP, Bonjour names, properties, device types.
Moreover, it can scan the network and send security and device alerts by phone and email.Currently, Fing network tools have a rating of 4.6 on the Google play store and have over 10 Million downloads. By looking at the numbers I don't need to tell you how incredible this hacking app is and why it is considered one of the best among other free hacking apps for Android.
Download Fing Network Tools
9. DroidBox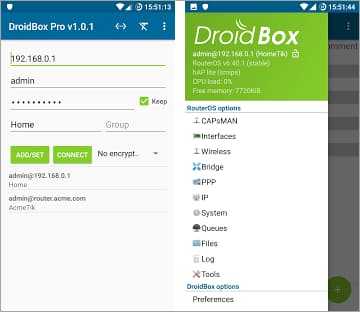 Another top hacking application on the list. Droidbox is developed to offer a dynamic analysis of the Android application.With this app you can get information like hashes of the APK packages, network traffic, SMS, and phone calls., listing broadcast receivers and incoming and outing network data.Additionally, DroidBox can be used to visualize the behavior of the Android package.
Download DroidBox
10. Kali Linux NetHunter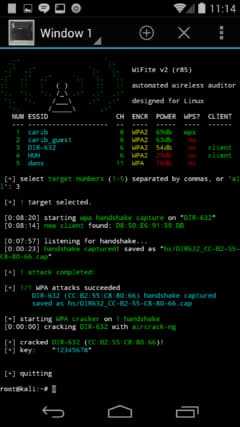 Kali Linux nethunter is an open source penetration testing platform for Android. Officially, it supports Nexus and oneplus devices only. But you can make it work on any android device.It supports Wireless 802.11 frame injection, HID keyboard, 1-click MANA Evil Access Point setups, BadUSB MITM attacks. etc.
Download Kali Linux NetHunter
11. Nmap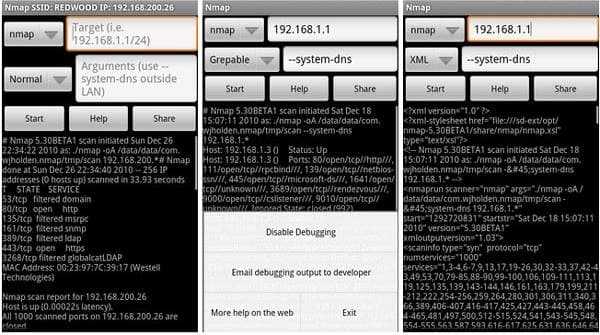 Nmap is a popular network mapper android application works on both rooted and non-rooted phones but on the non-rooted phone will be limited in functionality.
Download Nmap
12. SSHDroid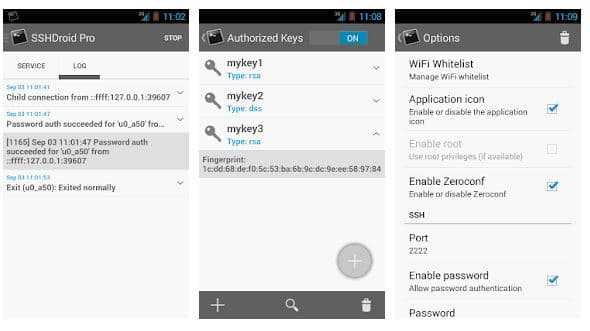 SSHdroid is an SSH implementation for Android. It lets you connect your devices from your Android device and execute commands like "adb shell" and "terminal" and edit files through SFTP, WinSCP, Cyberduck, etc.
This app provides features like shared-key authentication, Home screen, and lock screen widget, wifi autostart whitelist, extended notification control and Automation with intents support.
Download SSHDroid
​13. APKInspector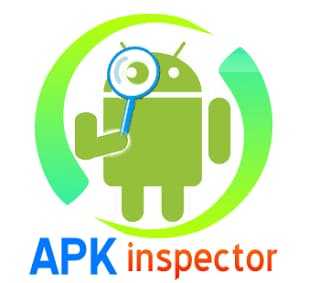 ApkInspector allows the user to implement reverse engineering. You can use this to get a deep insight by getting graphics features and analysis functions.
This android app allows you to reverse engineer an Android app to get the source code and visualize the DEX code to erase credits and license.
Download APKInspector
14. DroidSqli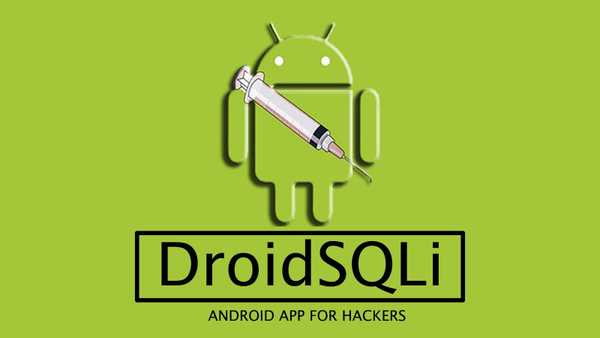 Droidsqli is a SQL injection tool for android. With this hacking tool, you can hack any website that is vulnerable to SQL injection.
If you are familiar with SQL injection that this app will be a time saver as it automatically finds important information like tables etc.
You just need to enter the target URL and DroidSQLi will start the fully automated SQL injection attack for you. You should check out this one of the best android hacking apps.
Download DroidSqli
15. Encrypt Decrypt Tools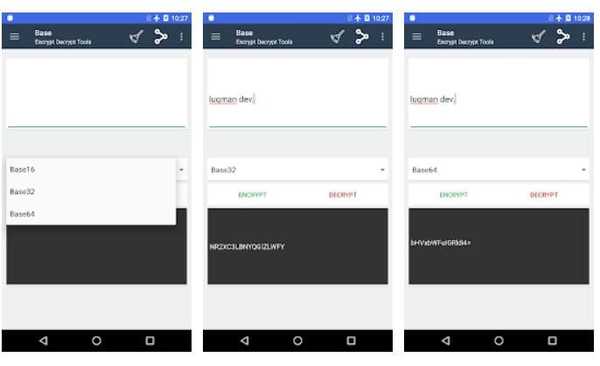 If you have ever heard of cryptography then this app will make sense. Cryptography in simple terms is encryption and decryption.
You can use the Encrypt Decrypt tool for encrypting and decrypting data. Encryption and decryption have a great role in the hacking, so this app comes handy.
It is one of those hacking apps for Android that is widely recommended for cryptography.
It supports many algorithms but some of the algorithms are restricted to paid users only. Encryption and Decryption methods that are included:
Base :
Base16
Base32
Base64
Base85 (PRO VERSION)
Base91(PRO VERSION)
Conversion :
Atbash
Caesar
ROT13
Vigenere
Affine
Rail Fence
Scytale
Beaufort (PRO VERSION)
Baconian (PRO VERSION)
Morse Code
Download Encrypt Decrypt Tools
16. Orbot: Proxy with Tor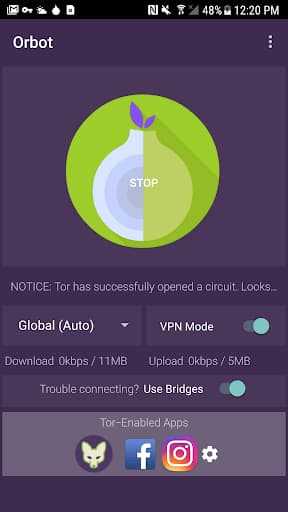 I am sure most of you have heard about tor browser. Tor has undertaken many projects to protect the privacy of users from cyber surveillance.
Orbot is just another project for the same cause. It is one of the best android hacking application for hiding identity while surfing the web.
Orbot is a free proxy app that allows other apps to use the internet more securely. It uses to encrypt your internet traffic and then hides it by bouncing through a series of computers around the world.
It uses tor that helps you defend against a form of network surveillance that threatens personal freedom and privacy, confidential business activities and relationships, and state security with traffic analysis.
Download Orbot: Proxy with Tor
17. Termux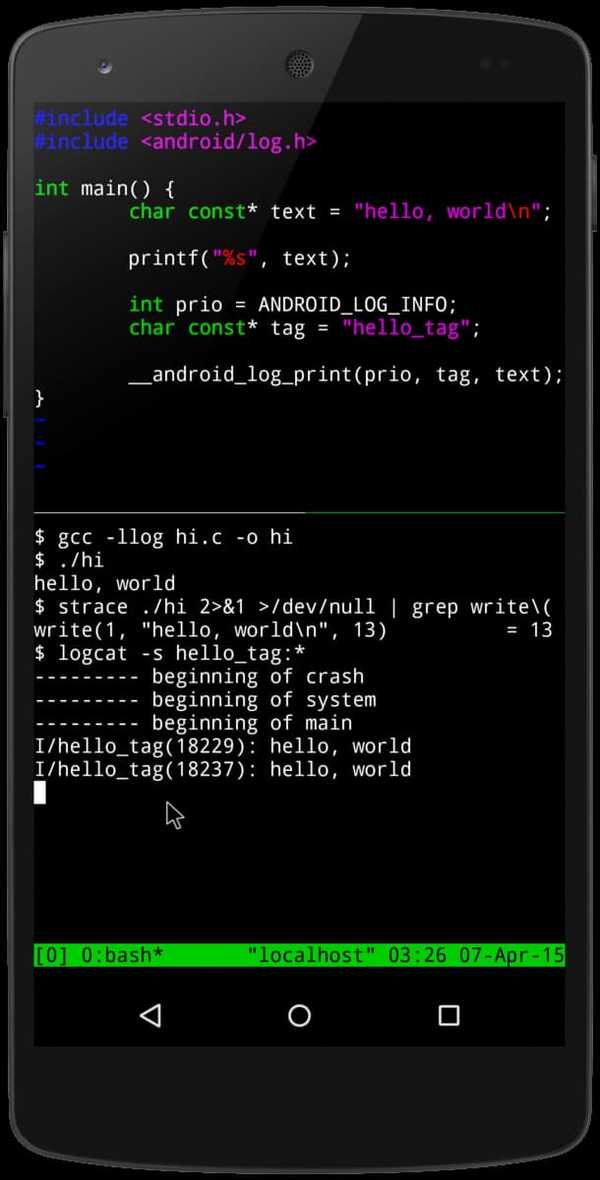 One of the best and my favorite android app for hacking. Linux is considered to be the best platform for hacking. Termux gives you the power of using Linux on Android. Actually,
Termux is an android terminal emulator and Linux environment app with extensive Linux package collection. You can install many packages and popular hacking tools on android like Metasploit, Nmap, etc. using Termux.
I will highly recommend this hacker app.
Download Termux
18. Network Mapper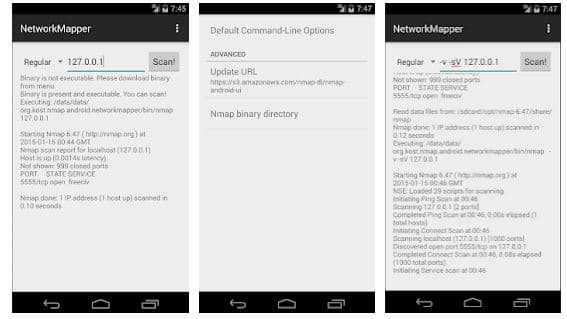 Network Mapper is unofficial android frontend of the popular app known as Nmap scanner. It helps you to download and install Nmap.
It allows you to discover hosts, protocol, open ports, services and its configuration and vulnerabilities on your network.
Download Network Mapper
19. WPS Connect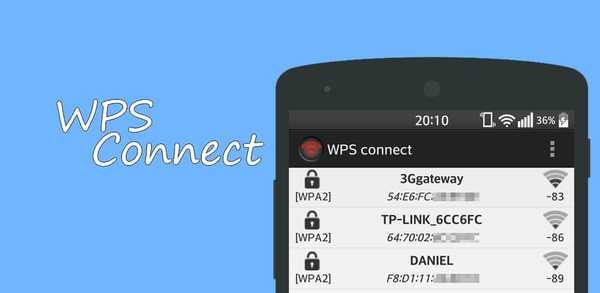 WPS Connect is WiFi hacking app for android. With this app, you can crack the WiFi network having WPS protocol enabled.
This app requires root-level privileges to work. It uses the default pins but you can apply brute force attacks too.
WPS connect is one of the best hacking apps for rooted phones.
Download WPS Connect
20. USB Cleaver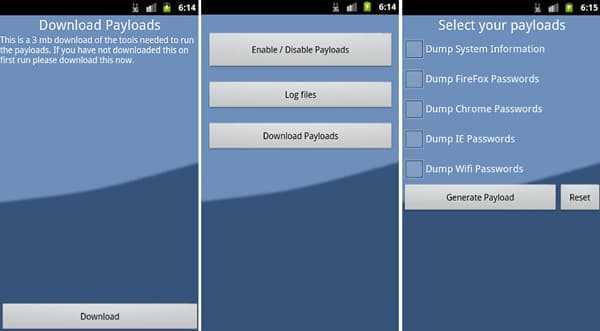 USB Cleaver is a free Android hacking app that's capable of stealing information from connected Windows PCs including password hashes, LSA secrets, IP information, etc.
You can select the payload that can run silently and without sending traffic and modifying system information making it hard to detect.
It stores the information to a log file on the SD card which can be later viewed to access information that is captured from the target computer.
Download USB Cleaver
21. WiFi Kill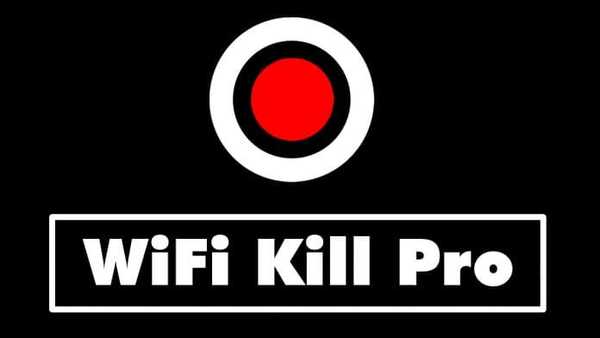 If you want to disable all the connections that are connected to a WiFi network then you can use WiFi kill. Using this android hacking app, you can enjoy the full bandwidth by cutting off others by blocking the data packets going to a device.
It also allows you to get traffic information of the other devices connected to the same network and show internet usage with network names (NetBIOS names).
Download WiFi Kill
22. WiFi WPS WPA Tester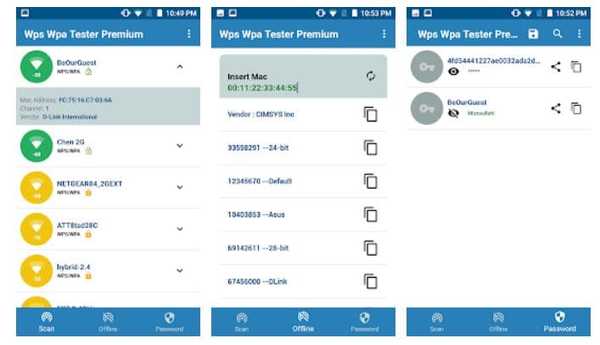 WiFi WPS WPA Tester is one of the best WiFi hacker apps for android rooted phones that actually work.
You can crack WiFi passwords of those networks that have vulnerabilities like WPS protocol that WPS WPA tester can exploit.
What this app actually does is that it will try the connection to a WiFi Access Point via WPS PIN. Those PINs are calculated with several algorithms through MAC Address and there are others PINs included in a local database for many Access Point.
Download WiFi WPS WPA Tester
23. iKeyMonitor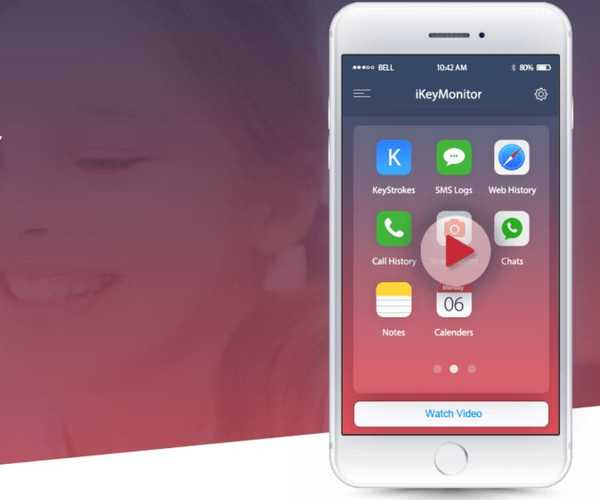 iKeyMonitor is an android monitoring app and is the best keylogger app for android. Moreover, it can be used for iOS, Windows and iPad to record keystrokes, calls, SMS, chat messages, website visits, screenshots and much more. It is certainly one of the most impressive hacking apps for Android.
It has both free as well as paid versions though the free version has limited functionality. You can try paid version free for 3 days without a credit card. My favourite spy app. Highly recommended!
Free Version features include:
Discreet & Tamper Proof
Call history
SMS Messages
Contacts
Calendars, Notes
Reminders, Voice Memos
WiFi history
Paid Version features include:
Free Version Features
Support iOS(No-Jailbreak)
Keystrokes Logger and Keystrokes in the native language
Capture Screenshots
SMS Messages
Touch action snapshots
Websites visited
WhatsApp, Facebook, WeChat, Skype, QQ, Hike, IMO, Viber, Line, Kik, Hangouts
Call recording (Android)
Listen to surroundings
Block Apps/GamesGPS Locations, Geo-fencing
Photos and Videos and Remotely Take Photos
Clipboard
Logs to Email/FTP and Remote Configuration
Remotely view Logs online
Download iKeyMonitor
24. Hoverwatch
Another keylogger app in the list. Similar to iKeyMonitor but offer far less in the free version as compared to iKeyMonitor. I personally prefer iKeyMonitor.
Like iKeyMonitor, it tracks SMS, GPS, calls, and messages. Also, it offers lots of cool features like:
Call Recording
Snapchat, Viber, WhatsApp Spying
Detect SIM card change
Track Camera
Get Contact List
Track Calls etc.
Again Highly Recommended!
Download Hoverwatch
25. copy9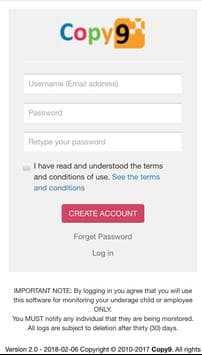 copy9 is similar to the above apps, i.e. Hoverwatch and iKeyMonitor, but it is doesn't have a free version. But they offer a free trial version. If you can afford then this should have a look at this app.
copy9 have same features like the other two like viewing log details, text messages, GPS tracking, monitor online activities, view multimedia files, record calls and surroundings, access various social media apps like Facebook, WhatsApp, etc., access contacts and calendars and remote control devices.
Download copy9
26. Background Video Recorder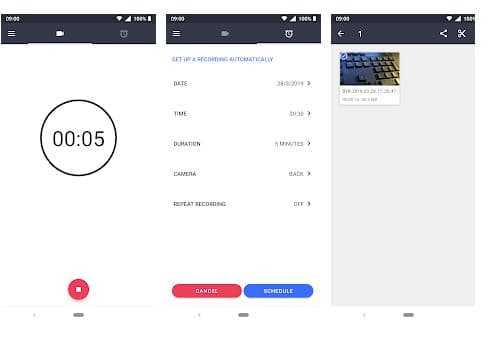 This is a simple yet powerful app. Background video recorder as the name suggests allowing you to record device screen in the background with the option to enable and disable camera shutter sounds and previews.
It offers continuous screen recording when the screen is off and scheduled recording.
But this app will not send recorded video online.
Download Background Video Recorder
27. DriveDroid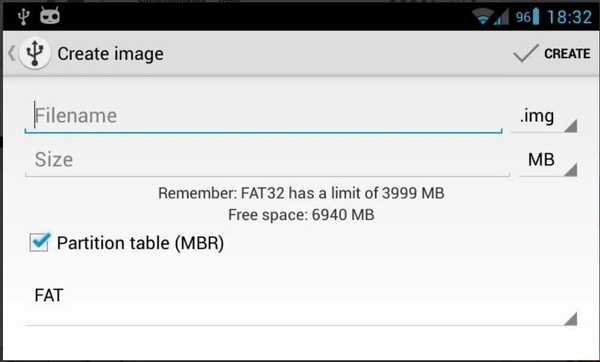 DriveDroid comes handy when you want to create a bootable USB using your android phone. For the hacking purpose, you can use it to boot Linux from your Android device.
So using this you can create live Linux and use it to carry out a lot of hacking techniques without carrying your laptop with you.
Also, you can also gain access to any computer without password and access files using your live Linux.
Download DriveDroid
28. WiFiInspect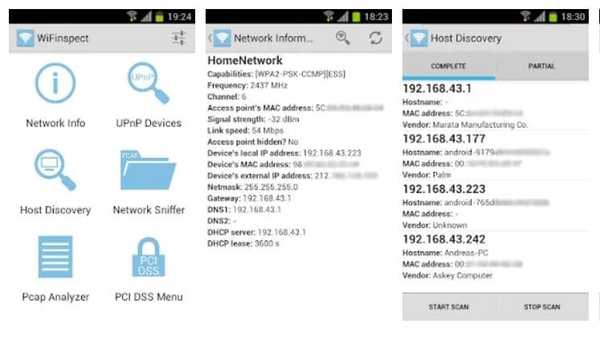 WiFiInspect is a free multi-tool app for Computer security professionals and advanced users that lets users monitor networks.
This android app provides a lot of features like getting network information, UPnP device scanner, network sniffer, host discovery, Host Information, Port Scan, Host Vulnerability Scan, Traceroute, Ping, Pcap Analyzer, PCI DSS options, and network vulnerability scanner.
It works with rooted android phones only.
Download WiFiInspect
29. Arpspoof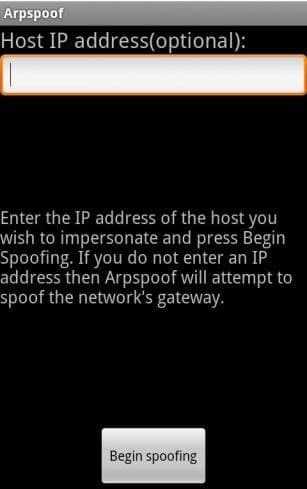 The Arpspoof android hacking app is a ported version of the dsniff project. It redirects traffic on the local network by forging ARP replies and sending them to either a specific target or all hosts on the local network.
Download Arpspoof
Read: How To Download Instagram Videos and Photos on Android
​30. Network Discovery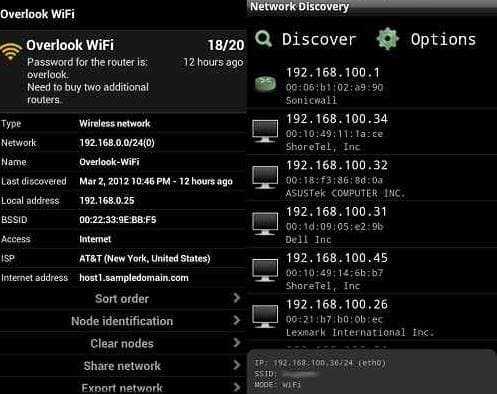 This free hacking app allows machine discovery/mapping and port scan over WiFi or 3G network for Android devices.
Network Discovery's features include machine discovery on LAN using connect/ping discovery or DNS recovery, TCP port scanning, NIC vendor database, fast access to WiFi settings, adaptive scanning rate and exporting results to sd card in XML format.
Download Network Discovery
31. Network Spoofer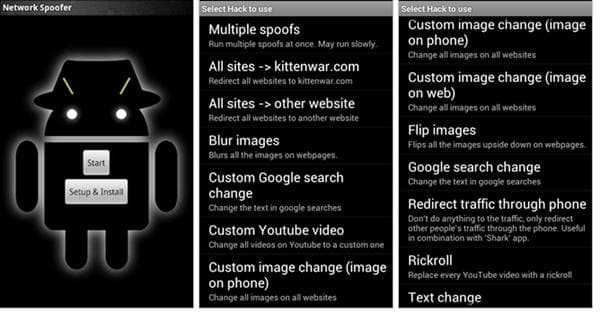 Considered to be one of the simplest and best hacking app for Android that lets you spoof a network. This app lets you show how vulnerable networks are to simple attacks.
Download Network Spoofer
32. WiFi Finder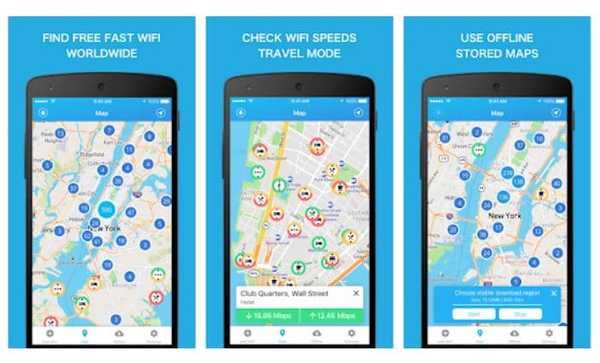 As the name suggests you can easily find any open or unsecured WiFi network available near you and you can also download WiFi map for offline use while traveling.
It monitors the local wireless network and helps the user to find out the details like direction, provider type, and others.
Download WiFi Finder
​33. WiFi Analyzer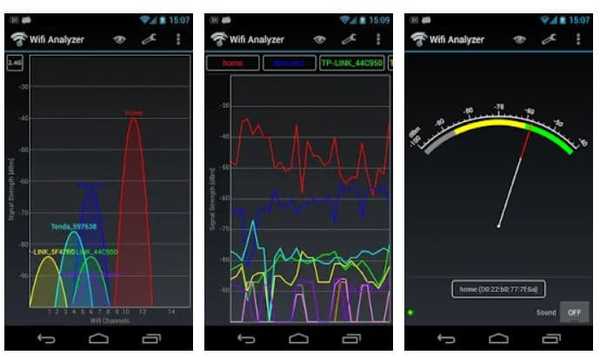 This app turns your android phone into a WiFi Analyzer. It shows WiFi channels around you. It helps you to find a less crowded channel for your wireless router.
Download WiFi Analyzer
34. Droid Pentest Update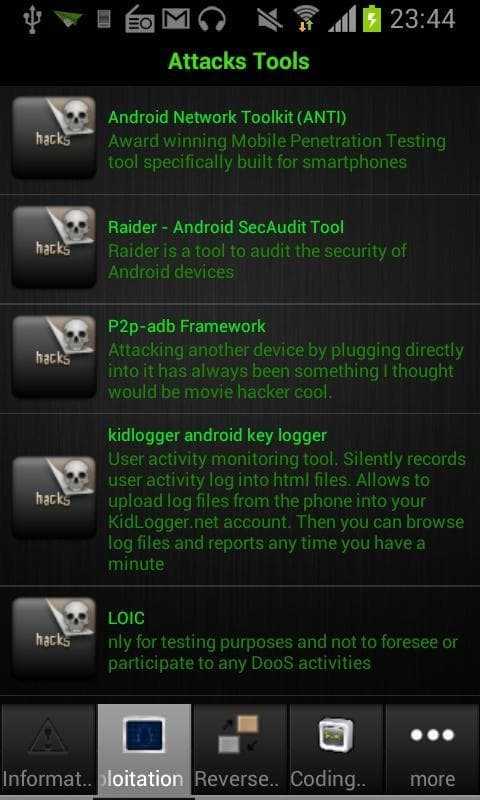 Droid Pentest Update lets you get a list of all android apps for penetration testing. It has lots of advanced debugging attacks and sniffing tools which you can use for hacking purposes.
Download Droid Pentest Update
​35. Eviloperator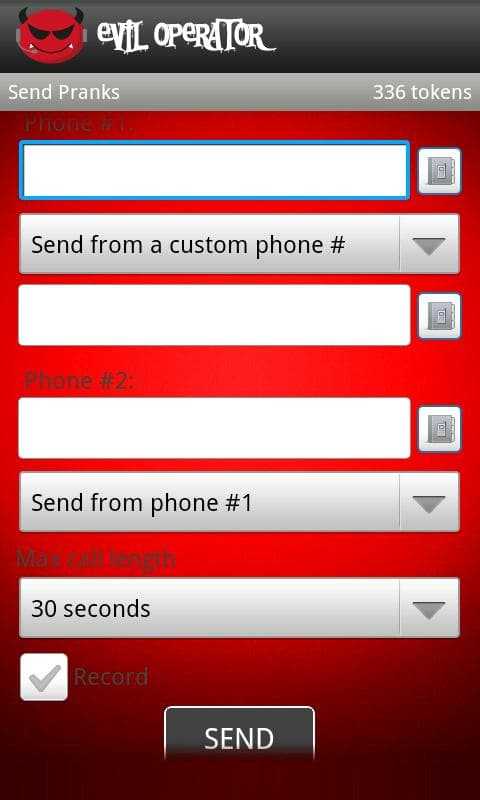 This app allows you to start a phone conversation between two people and making them think that they called each other. You can just record the call and share it.
Download Eviloperator
36. Sharkreader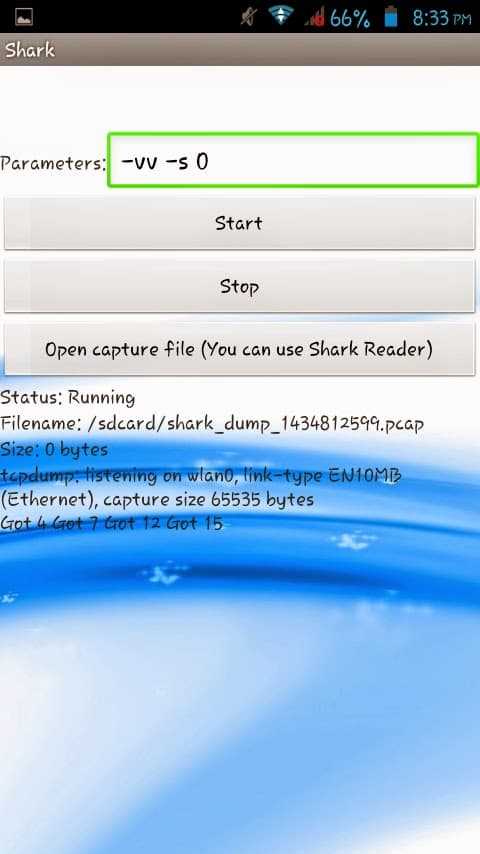 Sharkreader is a simple android hack app for reading pcap files. With this tool, you can scan possible instability and errors. This is a very useful Android hacking app to trace back the Android errors.
Download Sharkreader
37. SMSCombo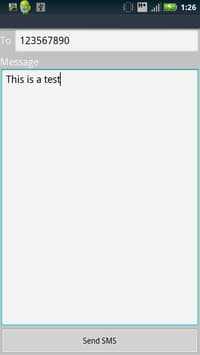 SMS Combo allows you to send a simple SMS by touching a single button. You can send multiple SMS by touching the button many times in a row.
If you want to send a message to multiple contacts to invite them to a party. Select them with a select button or type contacts by separating them with white space, write the message and send.
Download SMSCombo
38. SSLStrip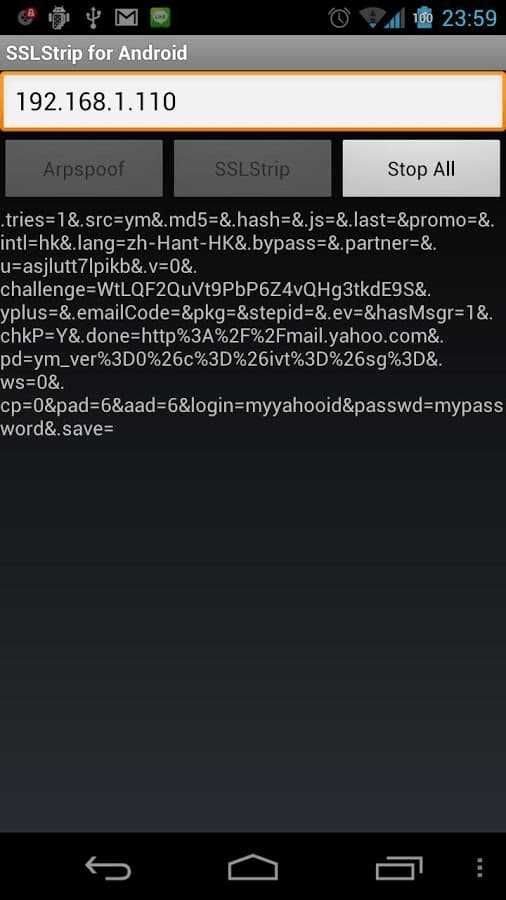 SSLStrip is an Android app using which you can extract sensitive credentials to break the SSL protection over any website. It can only be used on a rooted Android device.
SSLStrip uses HTTPS stripping method for hacking websites and can be used only on rooted android phone. It is one of the best android hacking apps for rooted phones.
Download SSLStrip
39. WIBR+ Pro Without Root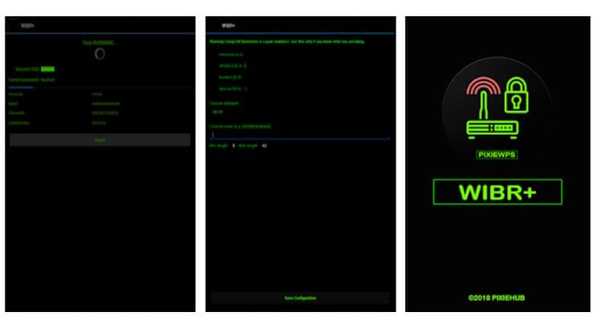 It is a high-level application for testing WPA/WPA2 PSK for WiFi network security. This app will try to connect to WPS enabled WiFi routers that have WPS vulnerability using an algorithm like Zhao, TrendNet, Dlink+1, etc.
It also offers some more features like:
Pin Brute Force attack (Root Only)
Different Calculating Algorithms for default pins
Password Recovery (Root Only)
Decrypt "wpa_supplicant" Passwords (Root Only)
Download WIBR+ Pro Without Root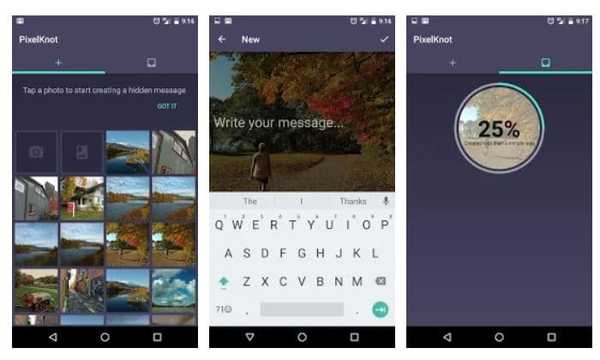 PixelKnot is a developed by The Guardian Project and it lets you hide text messages using photographs. It is a powerful way to send secret messages over the internet.
Download PixelKnot: Hidden Messages
41. AnDOSid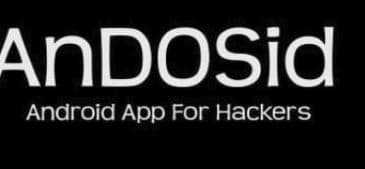 Developed as a stress testing tool for security professionals. But now used to launch DoS attacks directly from Android phones.
You just need to enter the target URL and this will flood the target URL with fake request and take the server down.
Download AnDOSid
Read More: 12 Best Free VPN For PC
FAQs
Are There Any Hacking Apps For Android?
There are tons of top hacking apps for Android. There are all types of hacking apps that you can use to try out certain techniques.
Are Android Hacking Apps Equally Powerful as PC's?
Well, the hacking apps for android can be used to carry out simple attacks but not complicated techniques that you can perform on PC with way better hardware and software capabilities.
Are These Apps Available on Google Play Store?
No, the majority of the apps will not be available on Google Play store but you can find links to all these apps inside this article.
Final Words: Use The Best Android Hacking Apps
Now we are finished with the list of best Hacking Apps for Android and I hope that you have enjoyed it. I am sure you have now realized how powerful your Android device can be with these apps.
Though you can expect the same level of hacking capabilities that you can do with your computer you can still do lots and lots of cool hacking stuff.
Just download and give these apps a shot. If you have suggestions about the hacker app that I missed then please let me know via comments.
I will be happy to hear from you about these hacking apps and in case, you have any query then do contact us. See you in the comment section.
And if you liked the article, consider following us on Twitter to get the latest tech news and updates.
All the content is intended for educational and security research purpose and should not be used illegally.