6 Best Linux Distros For Beginners in 2020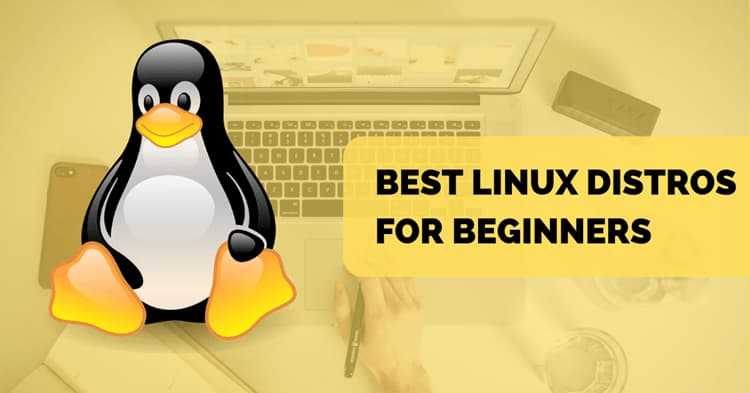 If you are looking for best Linux distros for beginners, then this will help you pick the right Linux distribution for your laptop or PC.
Linux is an open-source Unix-like operating system based on Linux Kernel developed by Linux Torvalds. Linux operating system comes packaged in various distribution.
Choosing the right distribution could be troublesome for some users, especially for those who are switching from other operating systems like Windows.
There are many choices, and if you are a beginner, then choice gets even more difficult for new users. There are specific Linux distros for everything.
There are best distros for developers, and some are the best Linux distros for gaming and so on.
You can also refer this list if you are looking for best Linux distros for laptops or PCs.
So to take the burden of choice, we have compiled a list of best Linux distros for beginners or newbies.
To get started with any Linux distribution, you just need to visit the website, download the ISO and install on your PC or laptop.
Read: MX Linux Review: A Fast and Popular Linux Distribution
1. Ubuntu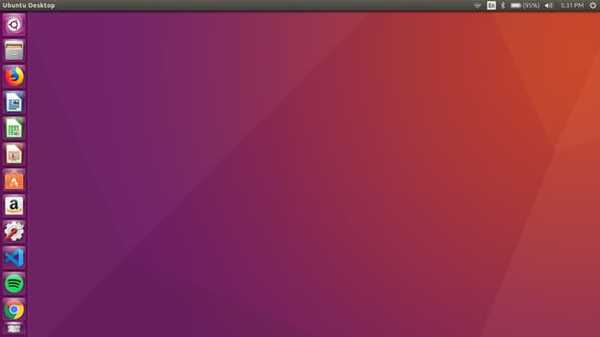 I am sure many of you have heard about this Operating System. Ubuntu is one of the most popular Debian based distros.
Even many consider it to be the best linux distro for beginners and they highly recommend it.
So if you are a newbie who is just starting to enter into the Linux world or who want a taste of Linux Operating System, Ubuntu will be perfect for you.
New versions of Ubuntu are released every six months.
Ubuntu also has an LTS (Long-Term Support) version which guarantees security and maintenance updates for upto five years.
The current LTS version of Ubuntu comes with Gnome 3 desktop environment.
Driver support on Ubuntu is also high. It automatically installs all the required drivers for hardware during the installation process.
There are other versions of Ubuntu available for low-end hardware.
2. Linux Mint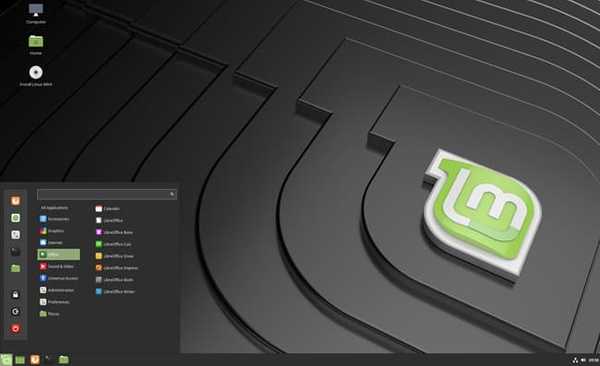 Linux Mint is another popular Linux distro based on Ubuntu. It has a beautiful and elegant interface. Linux mint interface is pretty similar to Windows interface.
People who are switching from Windows to Linux will feel at home using this Linux distro. Apart from interface Linux Mint has reliable driver support for hardware.
Linux Mint uses the same software repository as Ubuntu. Linux Mint supports tons of customisations. It allows you to change the appearance of windows, menus and icons.
One of the best features of Linux Mint is Timeshift. Timeshift enables users to take snapshots of the system and allow them to restore the system from those snapshots.
Linux Mint comes in a different desktop environment. Cinnamon is currently the most popular desktop environment and it is considered to be the best linux distro for newbies.
3. Elementary OS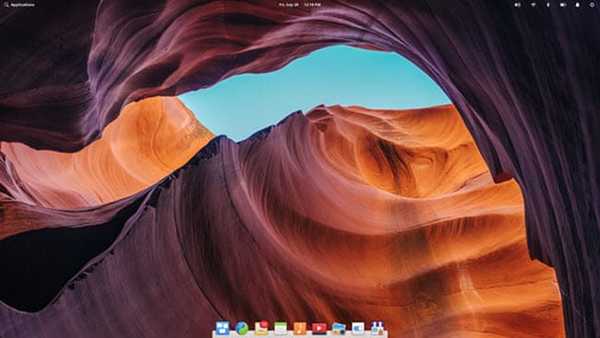 If you want a Linux distro with a beautiful and clean interface (like macOS) and with not much pre-installed bloatware, then Elementary OS is the right choice for you.
Based on GNOME, Elementary OS uses Pantheon as a desktop environment. It has its application installer UI called AppCenter. It is also considered to be the best Linux distro for Windows and macOS users.
For its simplicity and resemblance to the Windows and macOS, it is considered to be one of the best Linux distros for beginners.
Elementary OS also comes bundled with the Epiphany browser, the Geary email client and a few essential apps.
4. Pop!_OS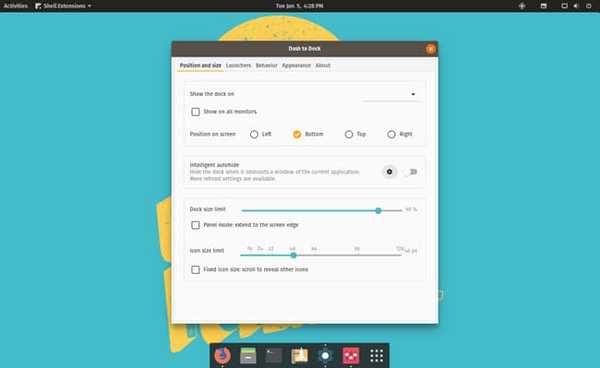 Another contender that is gaining popularity day by day is Pop!_OS. It is Ubuntu-based Linux distro and uses a GNOME desktop environment.
Pop!_OS is developed by System76. System76 is an American computer manufacturer specialising in the sale of notebooks, desktops, and servers.
The company supports free and open-source software, offering either Ubuntu or their own Ubuntu-based Linux distribution,
Pop!_OS, as the preinstalled operating system. Pop!_OS runs on almost all machines as long as your system meets the necessary criteria.
Driver support is fantastic on Pop!_OS because System76 has a dedicated team of developers who develop and optimise the drivers for systems that they provide.
If you are a gamer, then Pop!_OS is a better option for you. It comes with Steam pre-installed and has excellent community support for gaming.
5. Manjaro Linux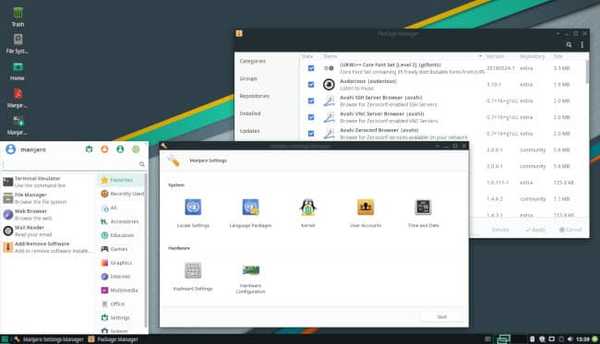 Manjaro Linux is a fast, desktop-oriented operating system based on Arch Linux.
Arch Linux is a great distro, but to install it you need to be expert or have to have some familiarity with Linux before.
That's where the Manjaro comes in, and it takes all the hassle out of installing Arch. Its installation is similar to other Linux distros. The hardware setup is also comfortable in Manjaro.
During installation, it automatically detects and installs the necessary drivers. Manjaro has excellent software support. It uses the AUR ( Arch User Repository ) as a software repository.
Though, it is one of the best Linux distros for beginners. Manjaro is the first choice of many experienced Linux users.
Besides all that, Manjaro also has excellent friendly community support.
6. Fedora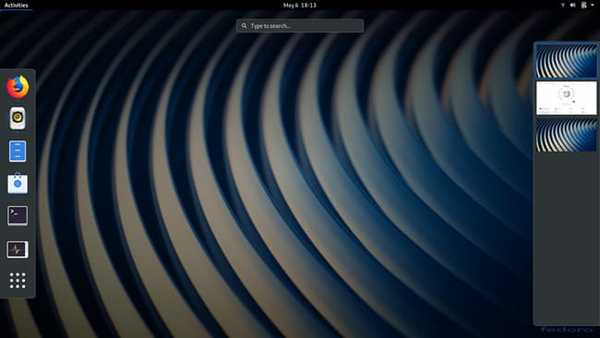 Fedora is a Linux-based operating system sponsored by the IBM owned RedHat. It uses the GNOME desktop environment.
Various spin-offs of Fedora are available which are called Fedora spins. Fedora is just like any other Linux operating system. The one thing that sets it apart from the other distros is its stability and security.
It is the most stable distro available. On the security side, Fedora comes with a firewall out of the box and can be easily configured using either the terminal or graphical interface.
Fedora also is one of the leading promoters for SELinux (Software-Enhanced Linux). It is also the OS of choice for Linus Torvalds, the creator of the Linux kernel, and used as the operating system for several NASA systems and supercomputers.
Fedora is slowly climbing up in the list of best Linux distros for beginners.
Final Words: Get Started With The Best Linux Distros For Beginners
So these were the best Linux distros for beginners. Linux might come with a learning curve, but that should not hold you back.
So go ahead, download and install Linux on your laptop or PC. And here is a guide on some of the basic Linux commands you should know to get started with Linux operating system.
If you are already a Linux user, then do let us know your choice of Linux distro.  If you have any suggestion, we would love to hear from you in the comment section.