8 Best Linux Alternatives for Windows Users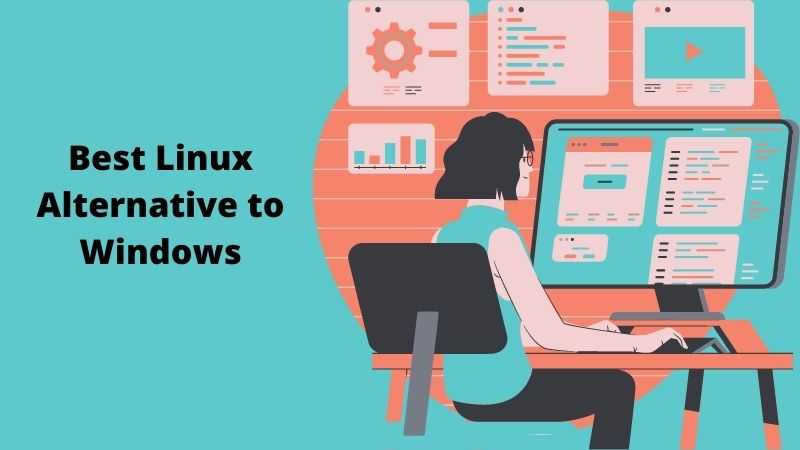 Looking for the best Linux alternative to Windows, then here is a curated list of best Linux alternatives for Windows users.
Are you tired of using Windows? or Your old PC isn't supported by the new version of Windows? or You want to breathe new life into your old PC?. Then don't look anywhere, here we are going to give you a list of the best user-friendly Linux distributions as alternatives to Windows.
There are thousands of Linux distributions available and each one of them provides its own set of features. For someone who is coming from Windows and is new to the Linux world, it is difficult for them to choose from so many Linux Distributions.
Read: Best Free Word Processor Alternatives to Microsoft Word
In this article, we are going to give you the list of the best Linux distributions that look like Windows and are going to be easy to use for new Linux users. So let's get started.
1. Zorin OS

Zorin OS interface is similar to Windows. It is one of the best Linux alternatives for Windows users. The OS also comes with a number of desktop layouts themes to modify the desktop environment. Users can change the interface to make it look like Windows or macOS or whatever they desire.
The Zorin OS is available in three flavors: "Core" and "Lite", with "Pro" versions of these available for download with a purchase through the project's website. The Pro version offers extra layout themes including both Windows 11 and Windows Classic themes.
The lite version contains XFCE as its desktop environment and is made for PCs with low-end hardware, whereas the Core version uses a Gnome Desktop environment with some additional software.
2. Linux Mint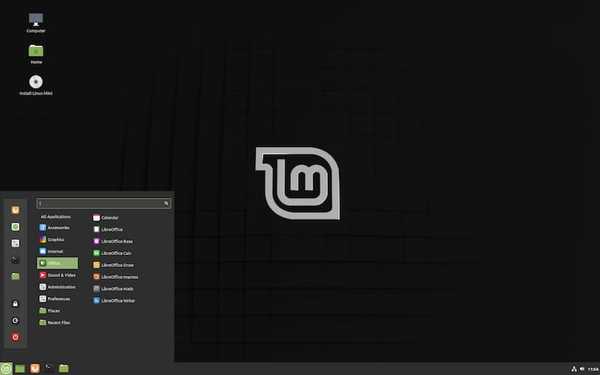 Linux Mint is another popular Linux distribution that provides a minimalistic look and has a similar interface to Windows. Windows users are gonna feel at home while using Linux mint.
Linux mint works out of the box and users don't need to do any manual configurations or to install any extra applications. Linux mint uses Cinnamon as its desktop environment, but you can have Linux mint with MATE and XFCE.
3. Kubuntu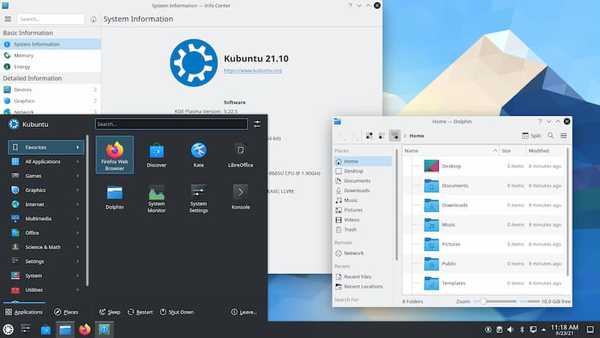 Kubuntu is a Linux distribution based on KDE's desktop software. It has a nice-looking interface. Kubuntu uses a KDE Plasma Desktop environment which has similar look and feel to Windows.
Kubuntu also offers tons of customization to its user interface. It also comes pre-installed with various applications built specifically for Plasma Desktop. KDE apps are built using the Qt framework which is known for having strong cross-platform.
4. Linux Lite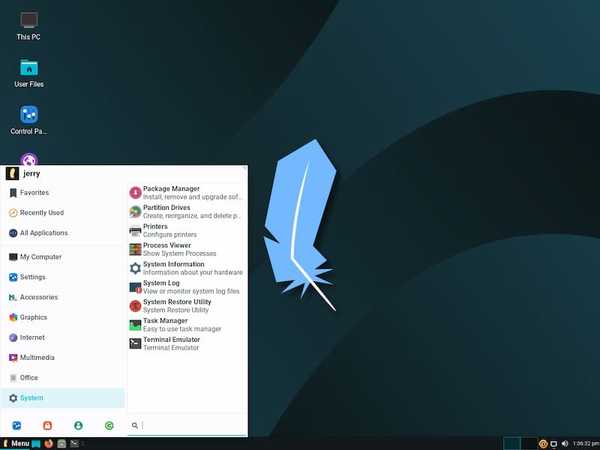 Linux Lite was designed in such a way so that it can run on PCs using fewer system resources. Linux Lite uses a customized version of XFCE, which has an interface similar to Windows.
Linux lite provides basic software and features that you find in Windows, to make the transition from Windows to a Linux-based operating system as smooth as possible.
Apart from that, Linux lite comes with in-house built applications such as Lite Tweaks and Lite Software that help you maintain your system.
5. Ubuntu MATE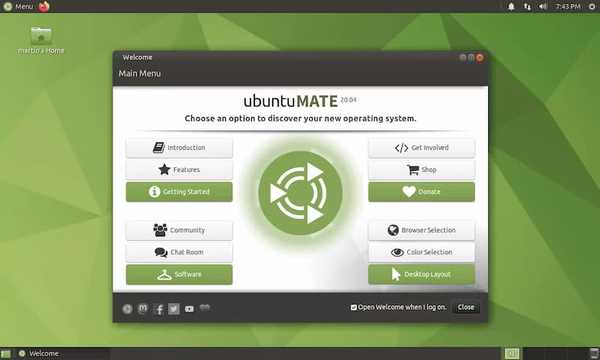 Ubuntu MATE is another popular Linux alternative to Windows. Ubuntu MATE comes with MATE desktop environment which is based on GNOME 2. Ubuntu MATE is customized to provide a nice and easy-to-navigate user interface having similarities with Windows.
Just like other Linux distributions you can further customize MATE to your liking. Ubuntu MATE comes with MATE tweak that you can use to customize MATE.
Read: Best Linux distros for beginners to get started with Linux operating system.
Ubuntu MATE comes preinstalled with all the necessary applications to get you started.
6. Deepin Linux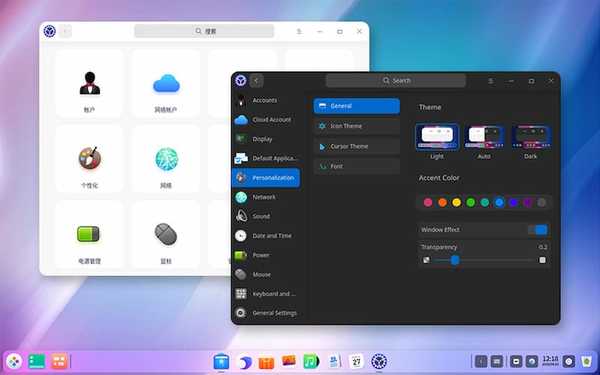 Deepin is another popular Windows-looking Linux distribution. It uses Deepin Desktop Environment. Deepin Desktop offers tons of customizations similar to other Linux distributions. Deepin Desktop environment is developed especially for Deepin Linux but can be installed on other Linux distributions.
Deepin also comes preinstalled with a number of open-source and proprietary programs. It also has its own configurator app that you can use to customize Deepin to your look and liking.
7. ChaletOS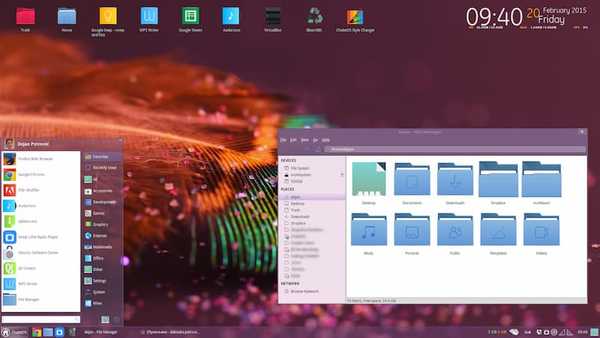 ChaletOS is a Linux distribution based on Xubuntu and features an XFCE desktop. If you want something whose interface is more like Windows, then ChaletOS is the best choice for you.
ChaletOS with its simplicity and impressive speed requires fewer system resources to run and can be installed on low spec PCs.
ChaletOS is beginner-friendly and provides a complete out-of-the-box experience. It comes with all the basic applications and pre-installed multimedia codecs.
8. Solus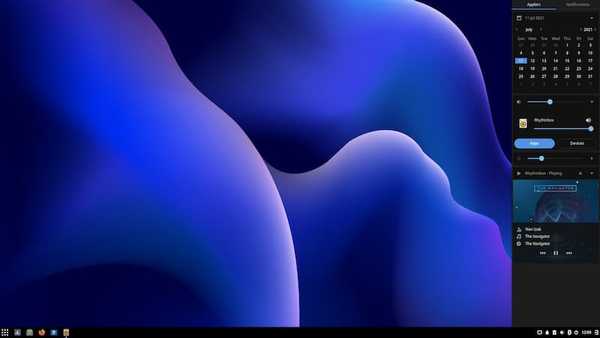 Solus is another popular Linux distribution that is developed independently and is not based on any other Linux distributions. It uses Budgie as its default desktop environment, but, you can download Solus with GNOME, MATE, or KDE Plasma as the desktop environment.
Solus comes pre-installed with a wide range of software including Firefox, Thunderbird, LibreOffice, Transmission, and many more. Additional software that is not installed by default can be downloaded using the included Software Center.
FAQs
Will I be able to run Windows programs on these Linux distributions?
Not all Windows programs can work on Linux. But you can use program called "Wine" to install/run some of the Windows programs.
Will I be able to edit documents on Linux?
Yes, most of the above Linux distributions comes pre-installed with Libre Office, an open source alternative to Microsoft Word.
Will I be able to play games on Linux?
If you mean games specifically designed for Windows, then, you can play some of the games that have been ported to Linux(for that you can checkout Lutris). However, not all games can be installed on Linux. You can also install steam on Linux and it will show you which games can be played on Linux.
Will Linux run faster on my PC?
Linux uses less system resources than Windows, but, installing Linux on a PC will not always make it faster. Inreasing performance of your PC depends on other factors like whether you have SSD or HardDisk, or what processor you have. However, running Linux will definitely feel smoother than running Windows.
Final Words: Best Alternative Linux Distributions For Windows
Although there are many Linux distributions available, each with its own set of features and desktop environments. However, if you are someone who is coming from Windows and has no idea where to start, then you can try the above-mentioned Linux distributions to get familiar with the Linux environment.
If you liked the article, consider following us on Twitter to get the latest tech news and updates.