14 Best Tumblr Alternatives in 2022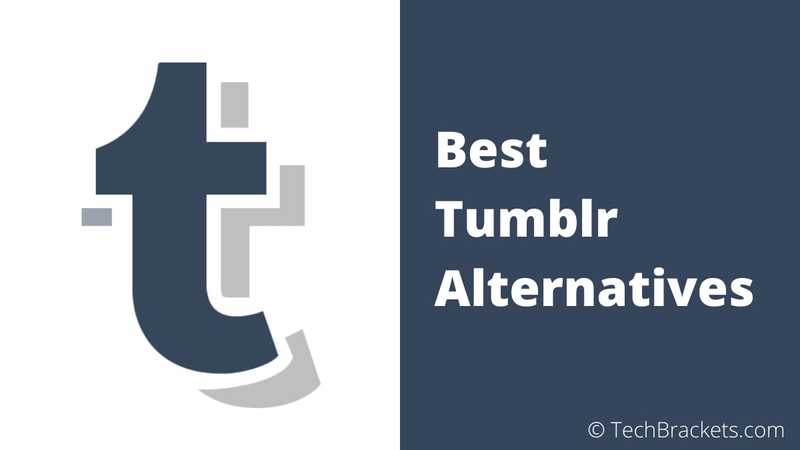 Looking for Tumblr alternatives in 2022, then you are at the right place, here is a curated list of 14 best alternatives to Tumblr. So read on to find out more.
Tumblr is a microblogging and social networking platform. Tumblr is one of the most popular social media platforms.
And it is different from other traditional social networking sites like Facebook and Twitter, as it is more of a blogging platform.
But it is not limited to just blogging. You can follow other blogs, post multimedia, make your blog private, share updates, and it also allows instant messaging as you do on Facebook and Twitter.
Read: Best Private Search Engines That Doesn't Track You | Google Alternatives
As of August 2019, Tumblr hosts over 475 million blogs. Earlier, there was no restriction on what you share on Tumblr.
But recently, they have introduced some changes to their policies, and one such policy banned NSFW content on Tumblr.
After introducing these policies, Tumblr saw a drop in their popularity, and people started looking for Tumblr alternatives.
Now, if you are like, is there any alternative for Tumblr? Then, the simple answer is yes.
So, today we are here with a curated list of best Tumblr alternatives that you can right away.
Best Tumblr Alternatives 2022
newTumbl
Newgrounds
Pillowfort
Mastodon
Reddit
DeviantArt
WordPress
Blogger
Medium
Dreamwidth
Ghost
Twitter
Ello
Soup
1. newTumbl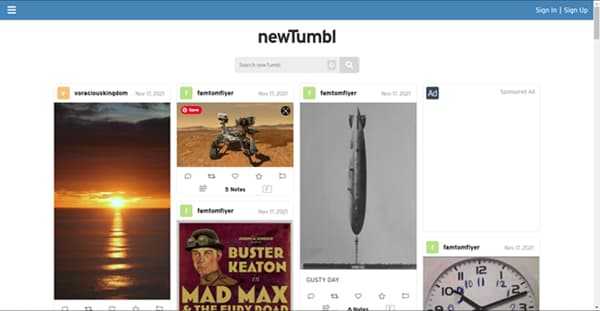 newTumbl is one of the best tumblr alternative that you can use right now. The user interface and functionality seems a lot like tumblr.
newTumbl has an intuitive design and let you post, share, curate and explore all sorts of contents and media.
Moreover, newTumbl is specifically created after Tumblr banned NSFW content. It is perfect tumblr alternative.
It is totally free to use social media microblogging site. And it lets you post NSFW/Adult content as long as you are over the age of consent and the content you post is not prohibited by law.
2. Newgrounds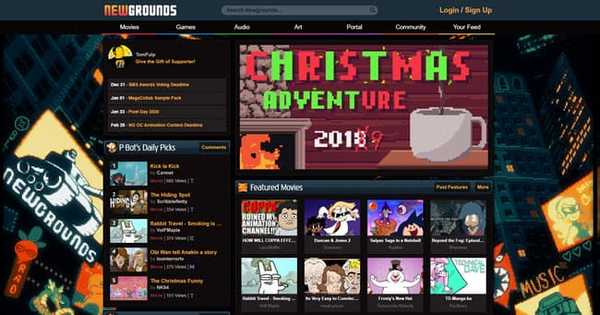 Newgrounds will be the most popular recommendation if you are looking for alternatives to Tumblr.
It has seen a massive influx of users, including bloggers, artists, creators, after Tumblr introduced the policy changes.
Newgrounds has been around for over two decades now, and it is still going strong.
It is an entirely uncensored Tumblr alternative. If you visit their website, it feels old school.
Their tagline "Everything, by Everyone" summarizes what NewGrounds is all about. Anyone can share anything on NewGrounds without afraid of being banned.
You can also join various communities based on your interests. It is worth your time.
3. Pillowfort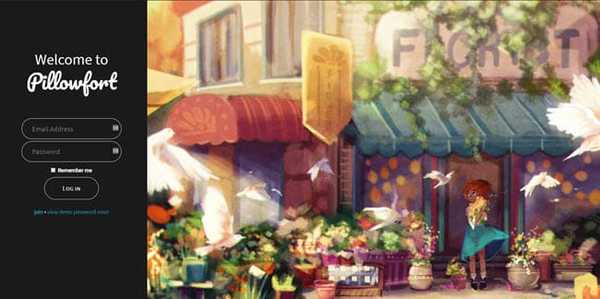 Pillowfort is a perfect alternative to Tumblr. Pillowfort is relatively new and currently in beta. They aim to provide a better and safe environment for the creators and users to share their works.
You can also join a community based on your interests.
Moreover, you can also create a community and follow other users. It is a hybrid blogging platform just like Tumblr but without any restrictions on what you share.
As Pillowfort is in beta, they charge $5 for registration, and according to them, whenever they will get out the beta, they will make registration free.
Until then, you have to pay a fee of $5 for registration.
You can control what you see, and you have complete control of your content and privacy. Pillowfort also allows NSFW content, and it enables the user to hide or view adult content.
Moreover, you don't need to use hashtags with your NSFW content, and they automatically mark the content as NSFW.
Pillowfort is an excellent platform, so if you want, you can pay $5 now or wait for them to get out of the beta version. But all in all, it is a perfect Tumblr alternative.
4. Mastodon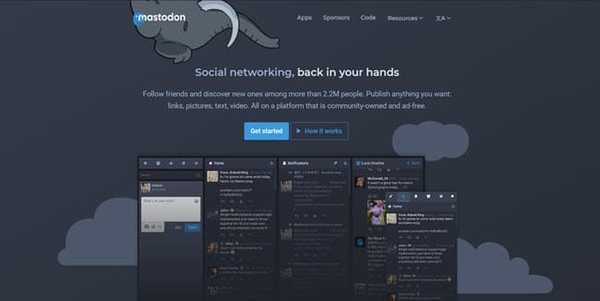 Mastodon is a free and open-source self-hosted social networking service. It is an entirely decentralized service.
You can install it on your service and have your independent rules and operations.
One of the best things about Mastodon is that it is the network is inter-operable means two different servers can exchange information with each other.
Their tagline "By the People for the People" sums up what Mastodon is all about. Mastodon is another excellent alternative to Tumblr.
Moreover, it is resistant to government interference and any technical or financial issues due to its diversified nature.
It is an excellent ad-free Tumblr alternative. They have already listed many servers that you can join based on what you like.
They also have their official servers, which you can join, but they have certain restrictions on their central servers.
But other servers are free from any constraints. Moreover, on your server, you are free to share what you want.
5. Reddit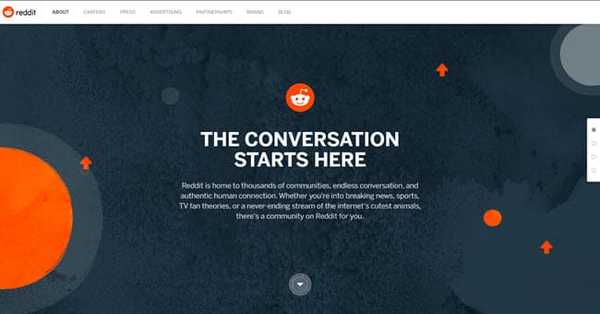 There's no way we can forget about Reddit when it comes to the best Tumblr alternatives. One of the most popular platforms, Reddit, is the perfect replacement for Tumblr.
Reddit is not a blogging platform but rather a discussion forum, but not limited to just discussion.
You can share links, images, videos, or even write a blog and have a discussion on various topics.
If you miss Tumblr communities, then surely you are going to love Reddit.
It has a lot of active communities. You can upvote or downvote any shared content. You are free to share anything as long as you adhere to specific subreddit guidelines.
No doubt, Reddit is one of the best alternatives to Tumblr.
6. DeviantArt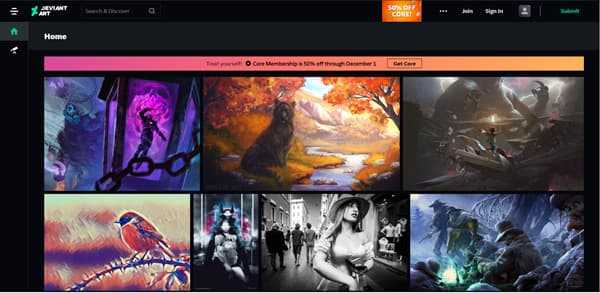 DeviantArt is one of the best tumblr alternative for sharing artwork. It is a platform for artists for posting, sharing and promoting their work.
Users upload all kinds of art work on this platform from painting and sculpture to digital art, pixel art, films, and anime.
So if you are looking for art related stuff you can definitely try DeviantArt as a tumblr alternative.
7. WordPress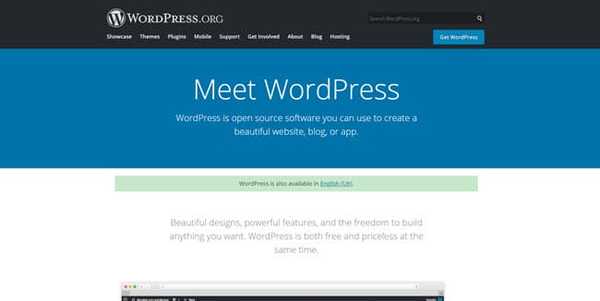 When we talk about blogging, you just can ignore WordPress. WordPress is the most popular blogging platform, and it has over 51% market share as of 2019.
If you used Tumblr for blogging need, then without any second thought, you can switch to WordPress, a worthy Tumblr alternative for blogging.
WordPress comes in two different variants, one if WordPress.com, which is free, and the other is self-hosted WordPress.org.
WordPress.org is more versatile and robust, and you can install it using simple scripts on your servers. It offers complete control over your blog than WordPress.com.
No matter which variant you choose, you can post anything you want on your blog.
If you are looking for my recommendation, they go for a self-hosted WordPress.org version. It offers complete control and the perfect choice if you're looking to save lots of money and monetize your blog.
8. Blogger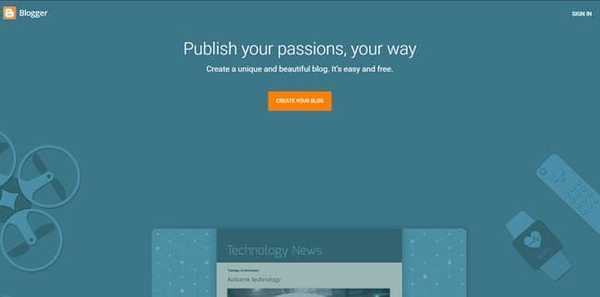 Blogger is another great Tumblr alternative when it comes to blogging. Blogger or BlogSpot is a free service offered by Google.
It is one of the easiest platforms when it comes to blogging.
You can also monetize using Google Adsense, and getting google Adsense approved on the blogger platform is a lot easier than other platforms.
You can share whatever you want and even your blog private and hidden from search engines.
It doesn't have a self-hosted version. That means you have limited functionality. And unlike WordPress.org, few blogs are powered by the Blogger platform.
It is perfect if you are just starting blogging, or you are blogging as a hobby. And if you are looking to scale your blog, then you should move to other blogging platforms like WordPress.org.
9. Medium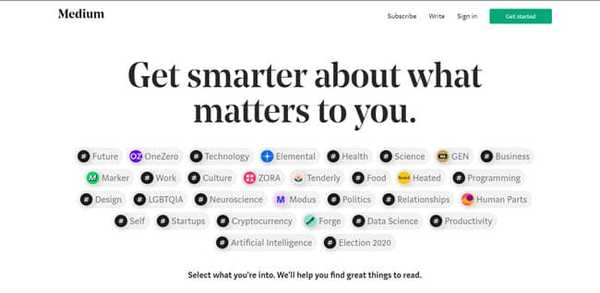 When it comes to finding quality content, there is no better place than Medium. You will find quality content on almost all topics ranging from technology, fitness, and much more.
Medium is a unique service, and it has seen a tremendous rise in its popularity.
Combined with no ads and quality content, it is a perfect alternative to Tumblr. Though it is not a look-alike service to Tumblr, given the quality of the content, it is worth mentioning.
It has a minimalist text editor and gives you the option to import content from your website using a link.
Moreover, it has introduced the Medium partner program, which allows writers to earn money from their content.
But unfortunately, lately, it has introduced paid membership, which offers exclusive content to the subscribes by paying monthly fees, which has undoubtedly made it less attractive to the readers.
10. Dreamwidth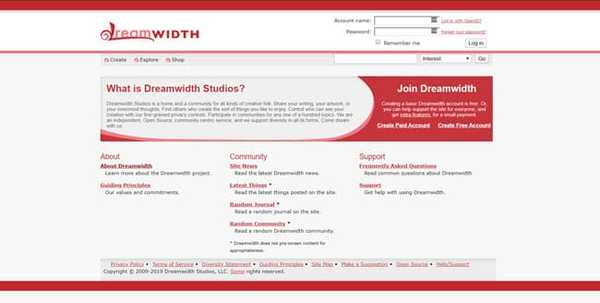 Dreamwidth is another open-source social networking, content management, and personal publishing platform.
It is a perfect platform for creative artists who want to share their work with like-minded people.
It has been welcoming users post Tumblr policy changes. You can have control over the content you like to view on Dreamwidth, and you can also join various communities based on your interests.
And you are free to share whatever you want, and they don't have any restrictions.
Also, they don't have third party advertisements on their platform. All in all, it is one of the best Tumblr alternatives you could try.
11. Ghost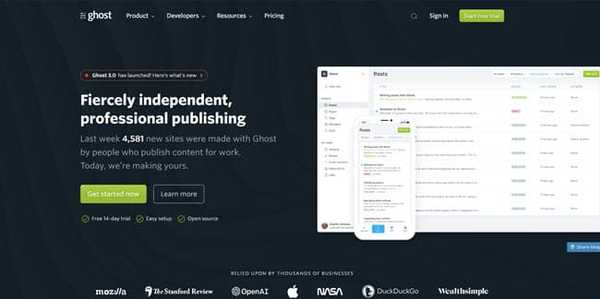 Ghost advertises itself as a powerful, customizable alternative to Tumblr.
It is an open-source, fast, professional publishing platform.
With Ghost, you have the complete control of the content and features that power your blog. Based on Node.js run time environment, no doubt it is fast and based on the latest technology.
Ghost is perfect for content creators that have a huge audience. However, Ghost is not free, unlike other Tumblr alternatives mentioned in the list.
12. Twitter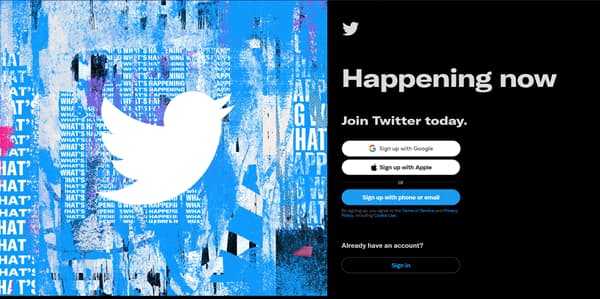 Twitter is one of the most popular microblogging and social media platform around the world. It has a character limit of 280. You can search for content using hashtags or head over to explore tab to explore new content based on your interest.
You can also follow other accounts based on your interest and moreover you can also follow hashtags. On Twitter, you can like, retweet or comment on other people tweets.
All in all, a great social platform to use but not a complete Tumblr replacement.
13. Ello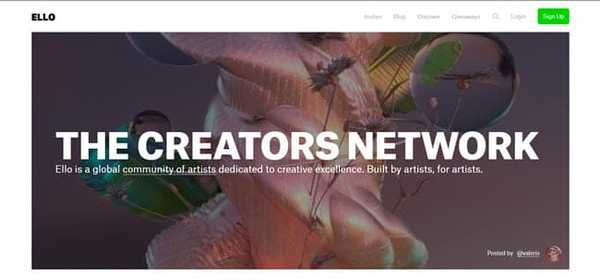 If you are looking for the best Tumblr alternatives for creators that look no further than Ello, Ello is just perfect for artists and designers. You can collaborate and follow other artists.
It is not a social networking platform or microblogging website like Tumblr, but it is worth mentioning.
Ello also allows you to sell your work or get hired. The interface is quite user-friendly, and there are lots of communities that you can join.
14. Soup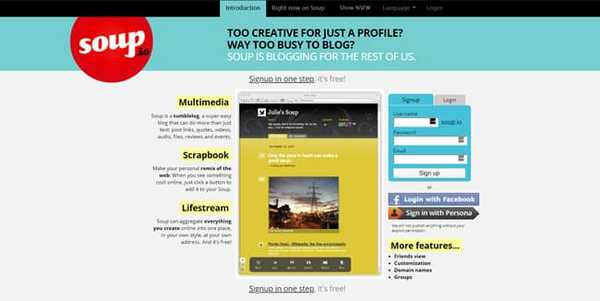 Soup is a social networking and microblogging website similar to Tumblr. It is almost identical to Tumblr.
You can share links, images, videos, music, and even share small size files.
Moreover, you can also import posts from different social media platforms like Twitter, SoundCloud, etc.
Similar to Tumblr, you can also join other Soup groups based on what you like. Soup.io is very easy to use, and you can also follow other users.
Moreover, you also have the option to show or hide NSFW content. You can post anything you want, and there are no restrictions.
Update: Soup have changed completely and no longer a tumblr alternative.
FAQs
Is there any replacement for Tumblr?
There are lots of great alternatives to Tumblr. Newgrounds and PillowFort are some of the best Tumblr alternatives for joining like-minded people.
Is Pillowfort the new Tumblr?
After Tumblr banned NSFW content on their platform. Many users migrated from Tumblr to Pillowfort. And Pillowfort has gained most of the users from Tumblr.
Has Tumblr lost Users Since Banning the Adult Content?
Tumblr indeed has lost a huge chunk of users due to the ban. Soon after the ban, the users started to look for sites similar to Tumblr. And sites like Newgrounds and Pillowfort has gained lots of users since then.
Final Words: Start Exploring The Best Tumblr Alternatives
These were the best websites similar to Tumblr, but the list is not limited to just these websites.
But these were the most popular among the others when it comes to choosing an alternative to Tumblr.
Honestly, there is not a single platform that is 100% similar to Tumblr, but most of them do offer features like Tumblr or works similarly to Tumblr.
So, try them out. And if you have any suggestions about best Tumblr alternatives, please comment below and let us know.
And if you liked the article, consider following us on Twitter to get the latest tech news and updates.