14 Best Android Emulators For PC of 2021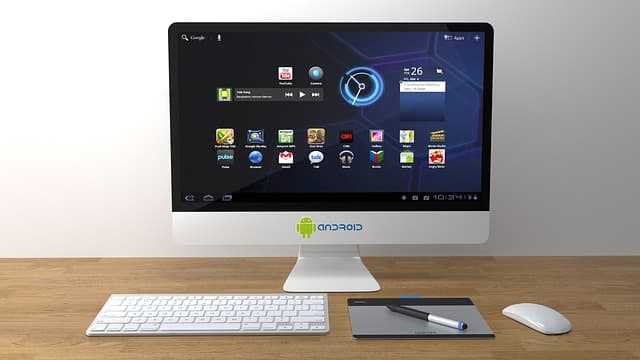 Looking for best Android Emulator for PC, then let's dig right in.
Android emulators are becoming more and more popular with the ever-growing popularity of the Android operating system.
There are a lot of reasons why someone needs an android emulator for PC.
For instance, you might want to use an android application on a PC, or you might want to play Android games using mouse and keyboard on Windows 10.
In simple terms, you can install and use any Android application on your PC using an Android emulator.
So looking at these benefits, you may be tempted to try out an android emulator.
Read: 15 Best Android Launchers For a Refreshing Look and Feel
Because of the demand, there are many android emulators for PC available over the internet.
And honestly, some of the emulators for pc don't work as advertised. So we did the research and compiled the list of the best android emulator for PC.
You can use these best android emulators for Windows 10 right away without worrying if it works well or not. So let's get started and here are the best android emulator for pc.
1. Nox Player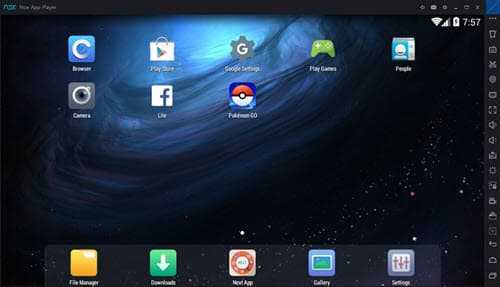 Nox Player is on the top of the list of the top android emulator for Windows. If you are a gamer and want to play android games on PC, then Nox Player is the best.
It is entirely free and a perfect android emulator for gamers. Moreover, it is based on latest Android version.
Nox is an incredibly fast, reliable, and most importantly, stable android emulator. It has inbuilt support for Google play store and perfect to play android games.
Apart from keyboard mapping, it also allows gamepad mapping, script recording to record specific events and multiple instances feature which lets you run numerous instances of Android at the same time.
Nox App Player comes pre-equipped with root access. It also enables key-mapping with your keyboard, actual controller support.
And even have the option for mapping keys for performing various android gestures. For example. You can assign the function to swipe right to right arrow key.
You can also specify FPS, CPU and ram usages in the settings option to configure Nox Player based on your pc specifications.
Nox Player works on mac too so if you are also looking for the best android emulator for mac then give Nox player a try.
2. BlueStacks
Bluestacks sounds familiar to you. Does it?
Bluestacks is one of the most popular and widely used android emulators for pc. It offers enhanced and more straightforward UI and is quite quick and easy to use and based on Android 7.1.2 (Nougat).
Bluestacks claims to be six times faster than Samsung galaxy S9+. It focuses on gaming and uses AI-driven resource management for low latency gaming.
Moreover, it uses Hyper-G Graphics. Bluestacks 4 offers excellent gaming performance, thanks to low CPU and memory usage.
Earlier Bluestacks was considered to be the best android emulator for Windows and Mac but now competitiors had caught up with it.
Bluestacks comes with pre-installed google play store. Though it is free to use I found it often annoying sponsored ads.
So if you want, you can get the premium version though I would not recommend the premium version because you can have the option to explore other android emulators.
Now, Bluestacks also allows multi-instance letting you play multiple games from multiple Google accounts at the same time.
Moreover, Bluestacks has something called Bluestacks points which you can earn by playing games on Bluestacks and get items from Bluestacks store using that points.
It allows multitasking, and you can also stream directly on Twitch while playing games.
3. MEmu Android Emulator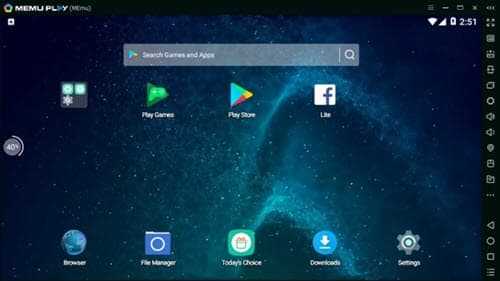 Next is MEmu. It is one of the newest android emulators in our list. MEmu is incredibly easy to install and setup.
It supports one-click APK installation and installs multiple instances at once for playing games of testing.
It allows you to create numerous virtual devices to stimulate multiple android devices on one PC.
One of its most essential features is that it supports both AMD and Intel chipsets as well as integrated and dedicated graphics. MEmu Android Emulator comes pre-loaded with the Google Play Store.
It supports keyboard mapping and has "Operation record" feature which lets you record touch actions and replay it anytime.
Moreover, MEmu supports android games in 4K mode, thus allowing you to make use of the maximum resolution of your 4K monitor.
4. GenyMotion - Online Android Emulator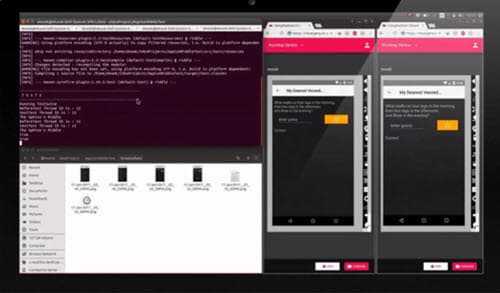 Genymotion is not just another android emulator. It is one of the most advanced emulators specially designed for the developer.
But that doesn't mean that you can't use it for personal use. Though it is paid android emulator, you can use it for free only for individual purpose.
One of the significant benefits of using Genymotion is that you choose and configure your emulator for a variety of devices with android version of your choice. For instance, you can use Nexus with lastest Android 7.0 or nexus with android 6.0. You can easily switch between these virtual devices.
For using Genymotion, you need to enable virtualization in your bios, and you must have VirtualBox installed on your PC.
The free version of Genymotion comes with support for manually setting GPS coordinates, camera, and battery level.
It doesn't come with google play store installed, and you need to install GApps manually.
Genymotion is fast and offers high performance as compared to other android emulators for pc. It also has a cloud-based android emulator which you run within your browser.
Genymotion comes with more awesome tools, plugins, and unbeatable support. If you're an Android developer, you won't regret using Genymotion. It is one of the best android emulator for low end pc.
Price: Free (For personal use only)
5. KO Player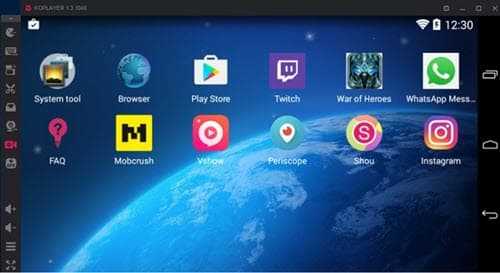 Another android gaming emulator, KO Player offers lightweight software for optimal gaming performance.
KO Player supports keyboard mapping and gamepad emulation. It allows you to set up an Android device. Moreover, it is easy to install and use.
KO Player allows you to record games and upload it where ever you want. It is built on x86 Architecture and supports advanced features like OpenGL & hardware acceleration.
It comes with pre-installed google play store and supports Intel and AMD CPU. It is perfect for playing android games on pc.
6. Android Studio Emulator
Android Studio is an advanced IDE (Integrated Development Environment) from Google. It focuses mainly on android developers. You can build, test, and debug the android application while developing.
Android Studio comes with built-in emulator. The best thing is that you can choose from various devices and Android versions.
It allows you to select the latest Android versions and you can choose whatever you want.
The setup is rather complicated and can take a long time. Moreover, the android studio is a large application and uses a lot of resources. You can install Android Studio on Linux, Windows and mac as well.
For better performance, you need a system with the high-end specification. It works like a charm, and developers like me love it. Surely, it provides one of the best Android emulators for PC.
7. Phoenix OS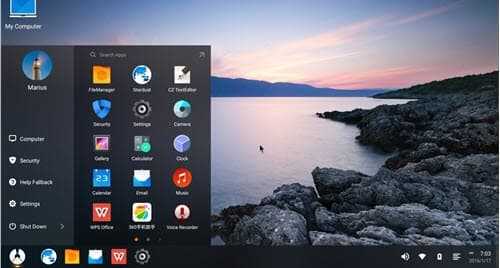 If you are not new to the android emulator, then you might have heard of Remix OS Player.
Remix OS Player was an excellent android emulator until Jide stopped supporting its development. Pheonix Os is a perfect replacement for the Remix OS.
Phoenix os is an android based operating system. So you can install Phoenix os in your virtual machine or can use it as an operating system.
It is based on android 7.1 Nougat and offers features like multiple windows, keyword mapping, gamepads, and even docks that are designed explicitly for PUBG mobile.
8. ARChon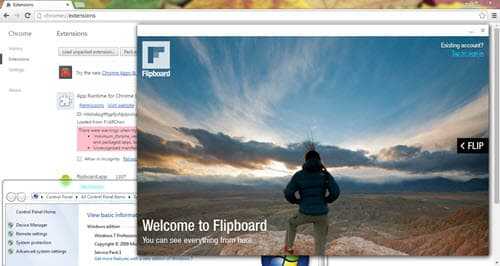 ARChon is not a typical android emulator. It allows you to run android apps in chrome. ARChon can be used on any machine with any operating system that supports the Chrome browser.
You need an APK and load them into chrome. The setup is not as smooth and straight forward than the other android emulators for Windows. You need to do this and that stuff for getting to work.
Moreover, it is not suited for hardcore gaming but very handy when it comes to testing and using android apps on pc.
9. Bliss OS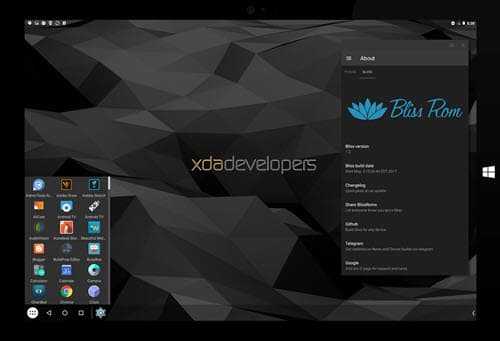 Bliss is not like the usual android emulators for pc and mac. What Bliss does is that it is android itself that need to be installed on a separate OS.
You can install bliss in virtual box or bootable USB drive. It works Bliss is open source, so you need not worry about any types of ads, etc.
Bliss works with the Linux kernel and supports booting with MBR/UEFI type bootloaders. It is one of the few that offers newer android versions; currently, it runs Android Pie.
10. Android-x86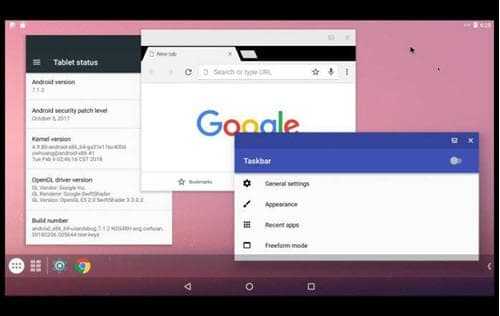 Android-x86 is an initiative to port the Android operating system to run on devices powered by AMD and Intel x86 processors. It is an open source project and currently based on Android Oreo 8.1.
Android Pie is now in development. It offers brilliant performance and is powerful than most of the android emulators out there. You can use it in Virtual Box or create a live USB.
11. Droid4X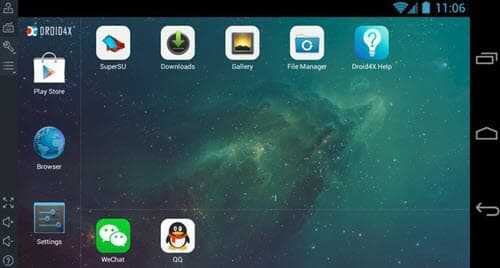 Droid4X is another free android emulator for Windows PC. With droid4x, you can also configure your gamepad and keyword for playing games.
One of the excellent features of droid4x is that it works with touchscreens also. It also allows screen recording.
12. Prime OS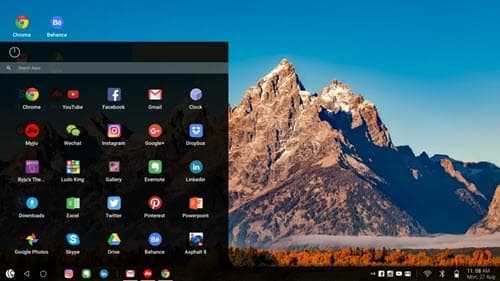 Prime OS is another alternative to Remix OS and similar to Phenoix OS. You can either install on your computer or use it as a Live USB.
The advantage of using these types of Android-based operating system is that it offers higher performance as compared to android emulators.
It uses DecaPro tool to use keyboard and mouse and also provides DecaPro gaming center.
13. Xamarin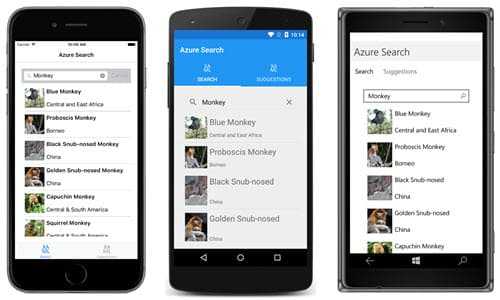 Xamarin is similar to the android studio for visual studio. Like the android studio, it comes with built-in Android emulator which you can use on your windows pc.
It's free for personal use.
14. YouWave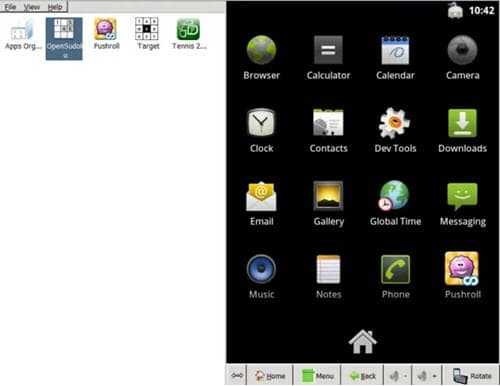 One of the oldest android emulator for windows 10 in the list. It offers free as well as premium version.
With the free version, you will get Android Ice Cream Sandwich 4.0.4 but for using comparatively higher android Lollipop 5.1.1 version you need to use their premium version which costs around 29.99 USD, which is a lot considering other free options you have.
FAQs
Which is the best Android emulator for PC?
Nox Player, BlueStracks and Memu are some of the best android emulators for PC that you can use to experience android on your Windows 10 PC.
Are emulators legal?
Most emulators are completely legal to use as they are just software that is meant to emulate a system for apps or games to run. But the possible confusion is with ROMs that may vary on the license, terms, and conditions of using ROMs.
Is NOX emulator safe?
NOX player is a pretty safe android emulator provided you have downloaded it from a verified source. Logging in with your Google account is, of course, a personal choice and is the same as logging with your Google account on some third-party websites.
Is NOX better than BlueStacks?
NOX Player is a fast, light android emulator just like Bluestacks. But what makes NOX player better than Bluestacks if that NOX player is free from annoying ads and is completely free. Moreover, in terms of performance, the NOX player has a slight edge over Bluestacks and other android emulators.
Does BlueStacks make PC slow?
Android emulators use virtualization technologies to run android games and apps on PC. And the performance depends on the actual machine i.e., your Windows PC. If your PC is slow and has low specifications, then Bluestack will undoubtedly stress the hardware and make your pc slow. So make sure your PC has more than minimum specifications specified for smooth functionality.
Other Android Emulators For PC That Doesn't Make The List
Those were the best Android emulators for PC that you can try on your Windows 10.
You must note that the performance of all android emulators will depend on your system performance and its specification as well.
And here are few of the other emulators that don't make to the list.
Remix OS
AMIDuOS
LeapDroid
Andy
The first three android emulators are shut down or no longer supported. And, as far Andy, you probably have heard of andy before and honestly it is still popular, and many of the other blogs do recommend this.
But I haven't included it in the list and was accused of bitcoin mining on users pc without their consent.
You can read the full story and see the video evidence here
Final Words: Run Android Apps With the Best Android Emulators
Android is one of the most popular platforms, and because of its popularity, it has seen tremendous growth of fantastic tools and games.
With these android emulators for pc, you can bring a powerful platform to Windows 10 pc.
Previously there was one king in the market, and that was Bluestacks, but not anymore, others are catching it fast. There are many options available, and most of them are free as well.
Thought these are the best android emulator for windows 10 PC, but the performance of these android emulators will depend on your windows machine.
So it would be best if you kept this mind while selecting an android emulator for PC.
Which is your favorite Android emulator for PC? Do share your views with us. See you in the comment section.