10 Best Free and Open Source Email Clients for Linux in 2022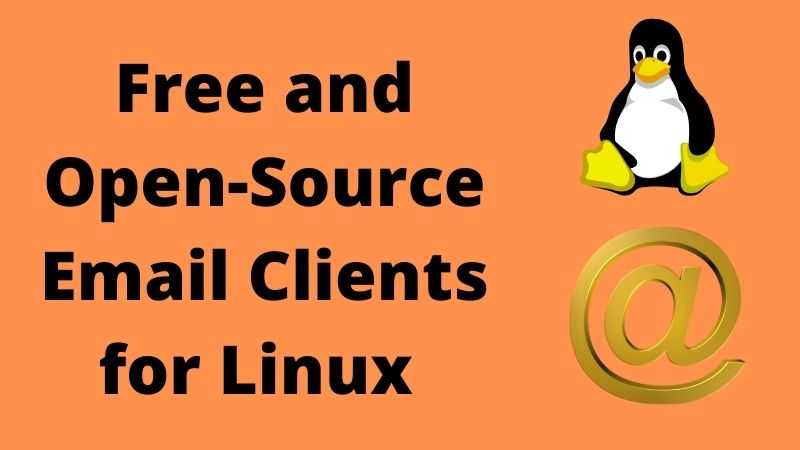 Looking for the Best Free and Open Source Email Clients for Linux, then here is a curated list of best free and open source email clients that you can try.
Email nowadays has become a ubiquitous communication medium. Having an Email address is a necessary part of many processes in business, commerce, government, education, entertainment, and other spheres of daily life in most countries.
While Email can be accessed from any web browser, many users prefer a native email client. Email clients support multiple email accounts and also support plugins that add additional features to increase productivity and functionality.
Linux also has a lot of email clients and choosing the right one might be difficult when you have such a diverse range of email clients. In this article we are going to give you a list of the best email clients for linux that you can try.
1. Thunderbird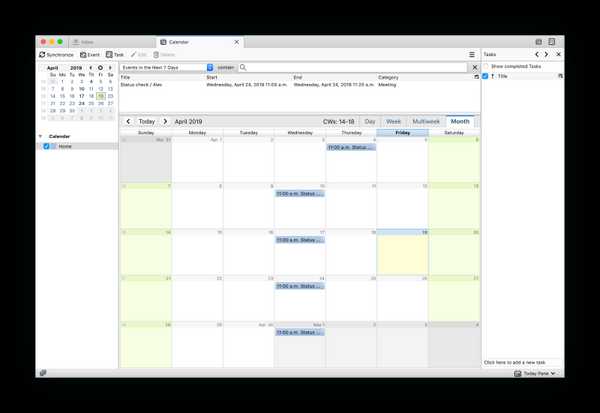 Thunderbird is a free and open source email, newsfeed, chat, and calendaring client that is developed by Mozilla Foundation and operated by subsidiary MZLA Technologies Corporation.
Thunderbird manages multiple email, newsgroup, and news feed accounts and supports multiple identities within accounts. Thunderbird follows all the industry standard protocols like POP, IMAP, S/MIME, LDAP and OpenPGP.
Thunderbird also has a built-in feed reader and has integrated support for automatic linking of large files instead of attaching them directly to the mail message meaning you can upload large files to external storage providers.
Thunderbird also supports Extensions and themes using which you can customize it to your liking and can add more functionality.
2. Geary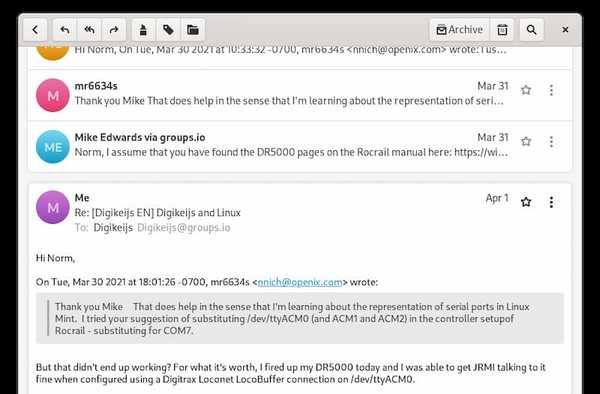 Geary is a free and open source email client for Linux. It was originally developed by Yorba Foundation and was later adopted by GNOME Project.
Some of the features that Geary provides are support for Gmail, Yahoo! Mail, Outlook.com, and popular IMAP servers, Full-featured HTML mail composer, Fast keyword search, and support for reading TNEF attachments.
3. Evolution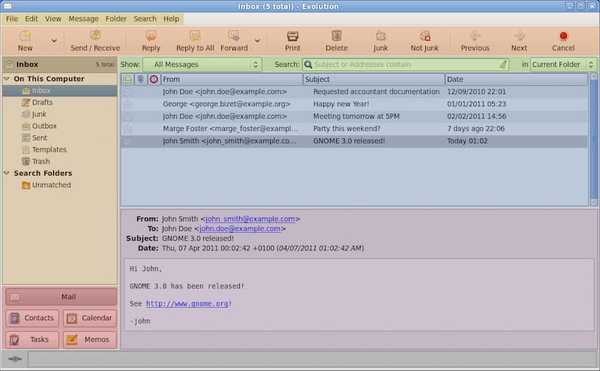 GNOME Evolution is more than just a simple email client. It is the full personal manager that comes with the GNOME Desktop environment. It provides e-mail, address book, calendar, task list and note-taking features and is similar in functionality to MIcrosoft Outlook.
Some of the features that differs Evolution from other email clients include email encryption with GPG and S/MIME, automatic spam filtering, support for Microsoft Exchange server, RSS reader plug-in and also support MIcrosoft Outlook archives.
Evolution is used as the default personal information manager on several Linux distributions which use GNOME by default, mostly Debian and Fedora. Evolution was ported to Mac OS X and Microsoft Windows, but these ports are no longer in active development.
4. BlueMail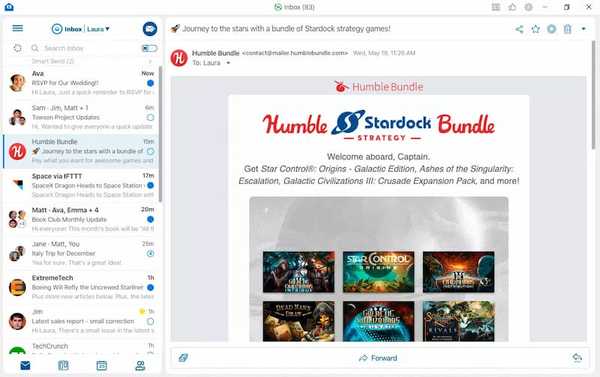 BlueMail is another popular email client application for Linux. BlueMail has a nice interface and is beautifully designed. If you want something that looks stylish and beautiful then BlueMail is the best choice for you.
BlueMail supports multiple accounts from various service providers and also features a unified Inbox to view all integrated email accounts. BlueMail also has a built in calendar and supports all industry standard email protocols.
One of the best features of the BlueMail is that it supports Dark mode, for all of the Dark mode lovers out there.
5. Kmail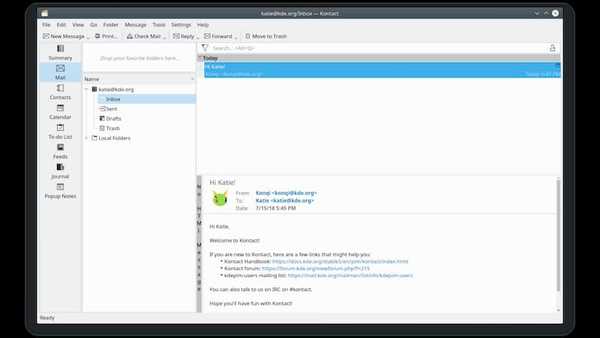 Kmail is another popular email client available for Linux. Just like other email clients Kmail is completely free and comes pre-installed on Linux distros having KDE as their desktop environment.
Kmail is easy to use and has tons of features and tools that help you to maximize your productivity and makes working with large email accounts easy and fast. Kmail also supports all the industry standard email protocols like POP3, IMAP, Microsoft Exchange and many more.
Apart from that Kmail also supports end to end encryption and automatic spam detection.
6. MailSpring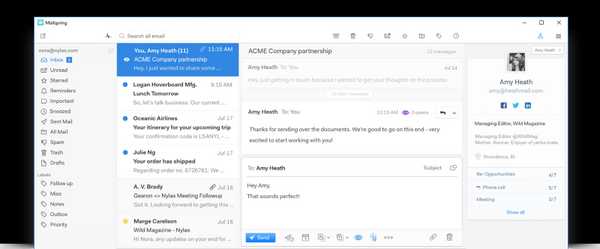 MailSpring is also one of the best email clients for Linux. MailSpring provides features like support for multiple accounts, unified inbox, read receipts and support for themes.
MailSpring also provides an option to translate messages from English to other languages and vice versa. MailSpring also has a pro version that contains more features than the free version.
The pro version supports messages snoozing, schedule reminders, and send later. Activity tracking is built into Mailspring pro so you get notified as soon as contacts read your messages.
7. Sylpheed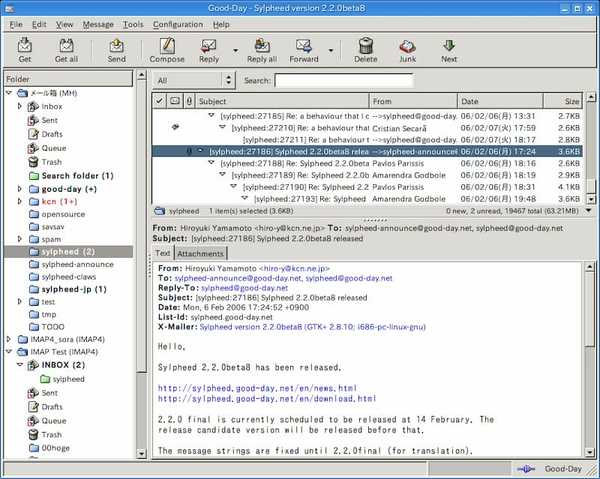 Sylpheed is a free and open source email client for Linux. Sylpheed is easy to use and has a nice looking interface. Sylpheed supports various email protocols including POP3, IMAP, SMTP, and IPV6 and many more.
Sylpheed supports multiple accounts and can filter emails automatically. Sylpheed support for the signing and encryption of emails using GnuPG.
8. ClawsMail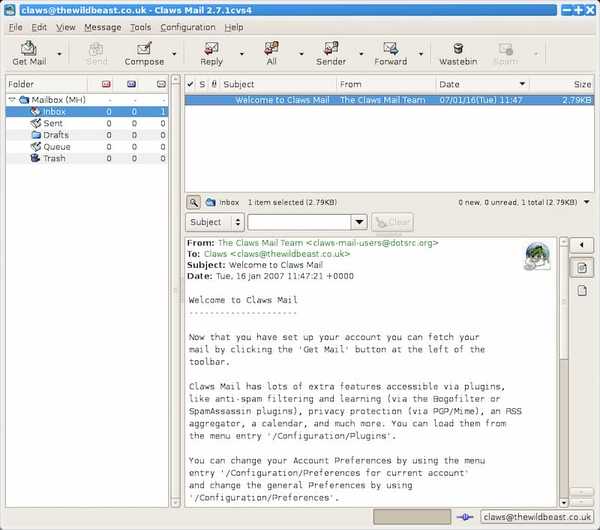 ClawsMail is a free and open source lightweight email client. ClawsMail supports multiple email accounts, email filtering, Mime attachments, clickable urls and many more.
ClawsMail provides encryption of emails using GnuPG. It also supports plugins which can be used to extend the functionality of Claws mail. Other features that differentiate ClawsMail from other email clients include anti-phishing URL check, ability to hide read messages, and 7bit and 8bit encoding of attachments.
9. SeaMonkey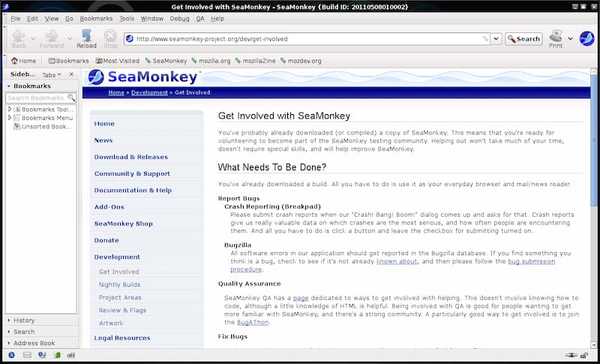 SeaMonkey is more than just an email client, it is a full internet application suite containing a full fledged web browser, news client program and email client.
SeaMonkey includes support for multiple accounts, junk mail detection, message filters, HTML message support, and address books, among other features. SeaMonkey provides all the features that you would expect from a typical email client.
10. Trojita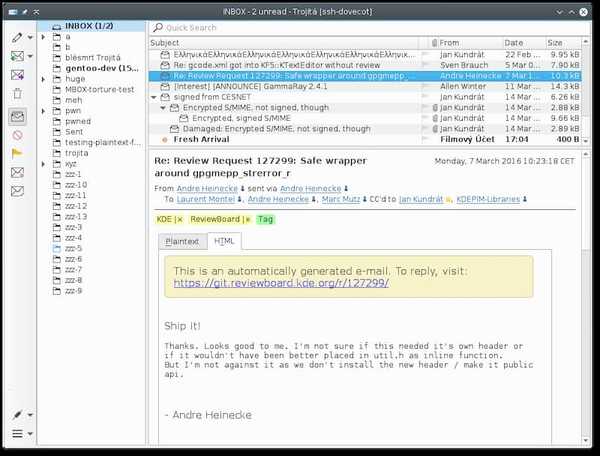 Trojita is free software IMAP and SMTP email client developed using the Qt C++ library. It is developed by KDE.
Trojita stores all of your emails on the server rather than storing them locally meaning that you have to be online to read your emails. Trojita is specially optimized for using less system resources and network bandwidth. If you have a Linux PC that doesn't have too many resources to spare then Trojita is the perfect choice for you.
Final Words: Best Free Email Clients for Linux
All the email clients mentioned above are completely free to use. Some email clients provide tons of great features and some are optimized for performance.
There are tons of email clients available for Linux and I have mentioned only a few that I think are some of the best email clients available. So go ahead and give these email clients a try and tell us what you think.
If you liked the article, consider following us on Twitter to get the latest tech news and updates.