10 Best Linux Terminal Emulators in 2020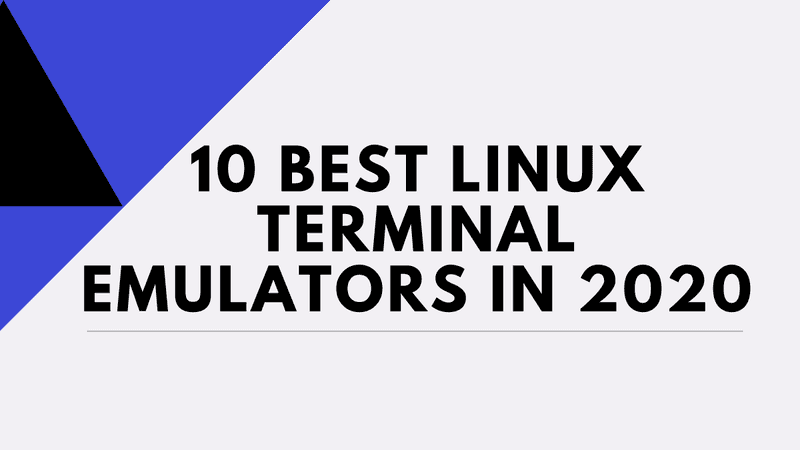 Looking for the best Linux terminal emulators, then let's dig right in.
A terminal emulator is a computer program that emulates a video terminal within some other display architecture. It allows an end-user to access console as well as its applications such as text user interface and command-line interface.
Before GUI, terminal emulators were the only way you can interact with the operating system. It allows you to get access to the shell and use have to use Linux commands to do everything.
Nowadays, GUI has replaced terminal emulators, but still if you need something done quickly and efficiently terminals are the way to go.
In this post, we bring you best terminal emulators for Linux.
1. GNOME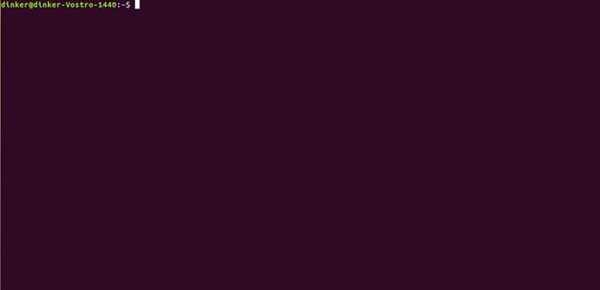 Everyone has used the Gnome terminal. It is the default terminal emulator on many popular Linux distros like Ubuntu and Debian.
Key Features of Gnome Terminal:
Functional integration with other GNOME-Shell apps.
Support for tabs.
Good memory management.
Support for coloured text.
URL Detection.
Checkout Gnome Terminal
2. XFCE4 Terminal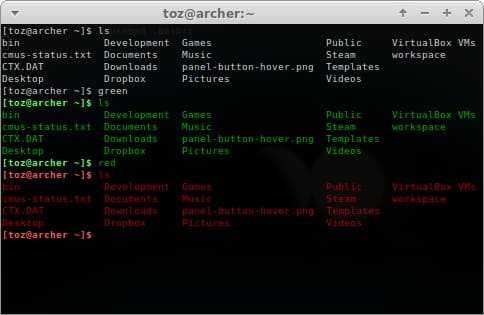 If you need something more lightweight but still sturdy, then xfce4-terminal is the best choice for you. It is optimized for running on older hardware.
While Xfce doesn't provide as many features as other terminal emulators but it still supports things like support for tabs, coloured text, proper memory management.
Checkout XFCE4 Terminal
3. Terminator Terminal Emulator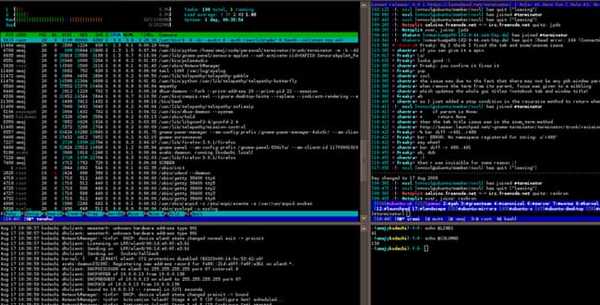 Terminator is an open-source, cross-platform terminal emulator written in java and is available on Microsoft, Linux, macOS and Unix systems that use the X window system.
Key Features of Terminator:
Multiple Tabs.
Users can search for text and regular expressions within their terminal.
Portability.
Automatic Logging.
Checkout Terminator Terminal Emulator
4. Guake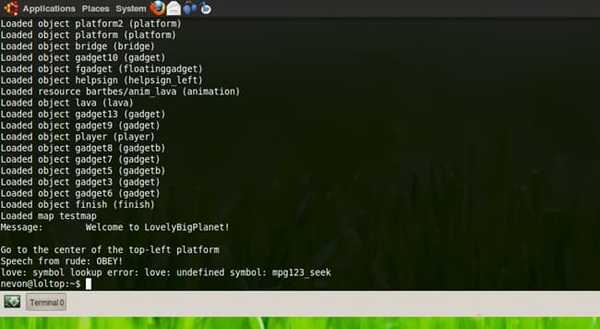 Guake is a top-down terminal for Gnome. Quake is written in python, and C.
Guake is inspired by a console in computer game Quake which slides down from the top by pressing a special Key (Default is F12) and then slides-up when the same key is pressed.
Key Features of Guake:
Simple, Easy and Elegant.
Plenty of Color Palettes.
Easily configurable.
Good Looking.
Instantaneously execute any command by pressing a predefined hotkey
Checkout Guake
5. Xterm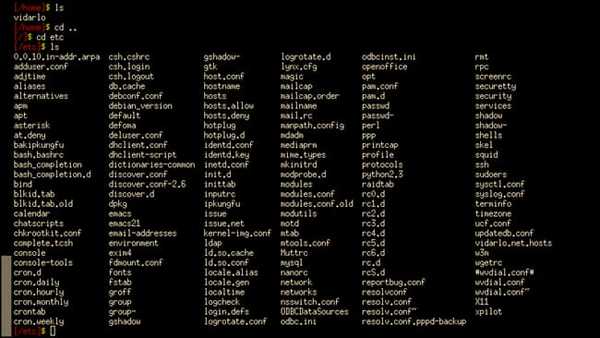 Xterm is the standard terminal emulator for the X Window System. It is one of the oldest terminal emulator first released in 1984 ( 36 years ago).
It was originally written as a stand-alone terminal emulator but later it was retargeted to X.
Key Features of Xterm:
Lightweight.
Automatic Transparency.
Checkout Xterm
6. Cool Retro Term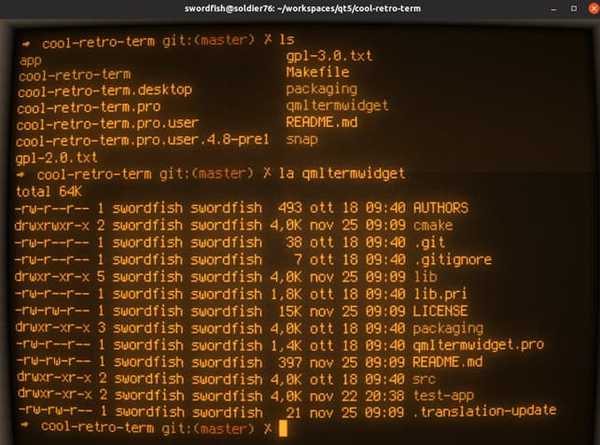 This terminal is for those who want some old school look. Cool Retro Term will give you a vintage terminal appearance to relieve the past.
Key Features of Cool Retro Term:
Old School Look.
Easily Customizable.
Lightweight.
Checkout Cool Retro Term
7. KDE – Konsole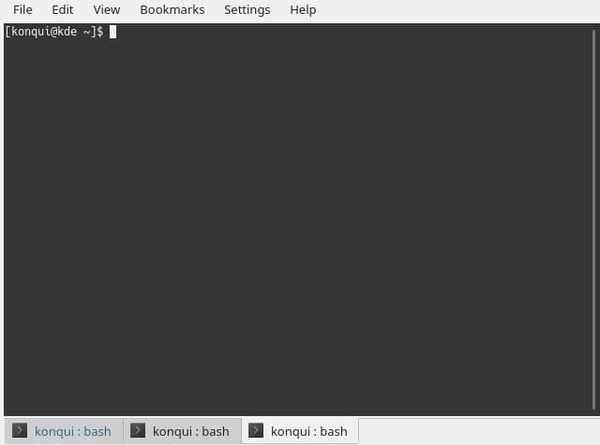 If you want something more modern looking and highly customizability, then KDE- Konsole is the right choice for you.
Konsole is the default terminal emulator for the KDE desktop environment. It ships only with the KDE desktop environment, but you can install it on any Linux distro.
Key Features of KDE – Konsole:
Multi-Language.
X Terminal emulator.
Use different profiles for different tasks.
Highly Customizable.
Checkout KDE – Konsole
8. Tilix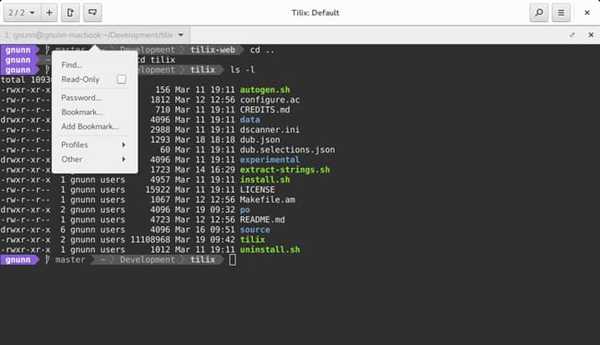 If you are more of a power user, then this terminal emulator is for you. Tilix is an advanced GTK3 tiling terminal emulator that follows the Gnome Human Interface Guidelines.
Tilix has excellent support for keyboard shortcuts. You can navigate every part of Tilix without ever having to use a mouse.
Key Features of Tilix:
Drag n Drop.
Transparent background image support.
Multiple Panes.
Customizable themes and colours.
Support for Keyboard Shortcuts.
Checkout Tilix
9. St (Simple Terminal)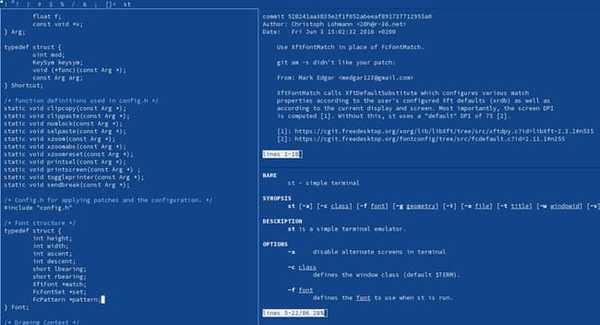 St is a simple terminal implementation for Xorg by suckless.
The simple terminal, as the name suggests, is quite simple. It is for those people who want a simple, clean and functional terminal emulator without a plethora of features.
Key Features of St:
Mouse and keyboard shortcuts.
Lightweight.
Minimalistic look.
Checkout St (Simple Terminal)
10. Terminology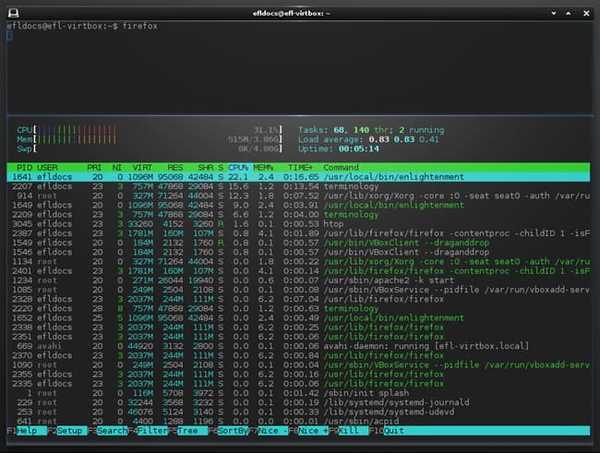 Terminology is a terminal emulator for Linux/BSD/UNIX systems that uses EFL. Enlightenment Foundation Libraries (EFL) is a set of graphics libraries.
These libraries are meant to be portable and optimized to be functional even on mobile devices.
Since Terminology uses EFL, Files, URLs, and email addresses can be automatically previewed in Terminology's window.
Key Features of Terminology:
A preview of an image or video will be shown within the terminal.
Terminology also displays a progress bar to let you know how Checkouts are going.
Support for tabs.
Split terminal support.
Checkout Terminology
Conclusion: Choose The Best Linux Terminal
Although Linux users have no shortage of the availability of terminal emulators, these were the best Linux terminal emulators that I found interesting. You can choose any terminal emulator of your liking.
If you have any suggestions, please feel free to drop comments below in the comment section.