22 Best Fun Google Tricks You Should Try in 2021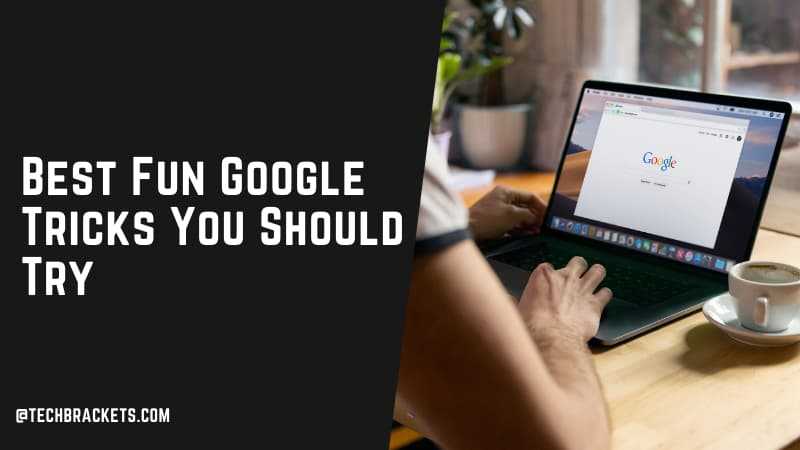 Looking for the best and fun Google tricks, here is a curated list of cool google tricks list in 2021 that you should try right now.
Google is undoubtedly the most popular search engine on the internet. Google provides a vast database of knowledge, but it also has a fun side to it. Google now and then adds easter eggs, jokes, games, etc., and you may not be familiar with all of them.
So, in this article, we will look at a curated list of the 22 best and fun Google tricks that you can use and enjoy.
1. The Wizard Of Oz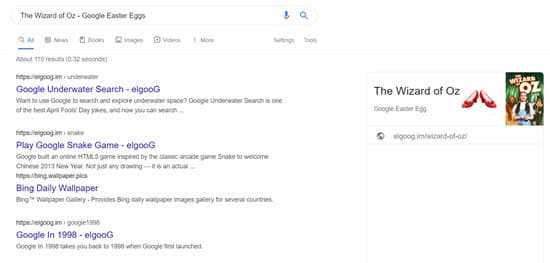 It is one of the best google tricks. "Wizard of Oz" Easter egg displays a pair of ruby slippers in the knowledge graph. And if you click on them, the search results page will spin like a tornado with the audio of Judy garland.
After the effects finish, the page turns into sepia mode. And in the place of ruby slippers, a tornado will appear.
Moreover, if you click on the tornado, the page spins again with the audio and ultimately comes into its original color.
Unfortunately, Google has removed this Easter egg. But you can always find The Wizard Of Oz on elgooG.
2. Atari Breakout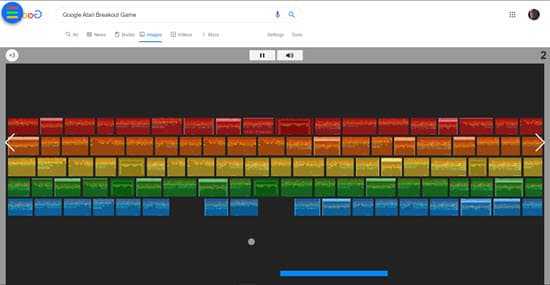 If you are feeling bored, then try this one out. This google trick turns google image search results into the classic Atari Breakout game. Unfortunately, this does not work anymore on google, but you can still find Atari Breakout on elgooG.
Go to elgooG and select Atari Breakout game. As soon as the game starts, you will notice the images turning into blocks, and you can play the classic game with arrow keys or a mouse. It is a fun game to kill time.
3. Do a barrel roll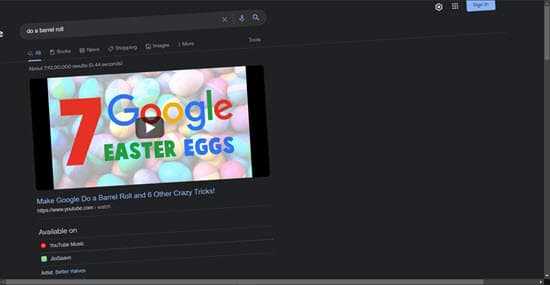 Do a barrel roll is one of the most popular google tricks. Go to google and type "do a barrel roll" or "z or r twice" without the quotes in the search box and see what it does.
The search page will rotate twice before coming back to its original position.
4. The F.R.I.E.N.D.S Characters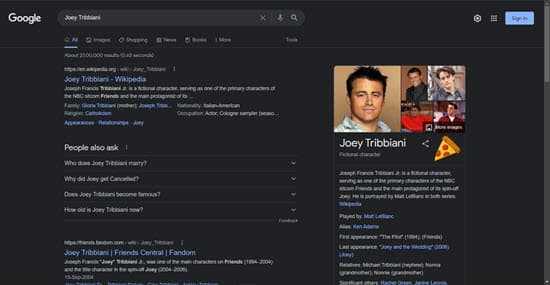 Google created this easter egg on the 25th anniversary of the Friends show. Head over to google and search for Joey Tribbiani, Rachel Green, Ross Geller, Phoebe Buffay, Monica Geller, and Chandler Bing.
In the search results, you will notice different icons in the knowledge graph. And if you click on it, a signature part of the character pops up—all in all, one of the exciting and cool Google tricks you should try.
5. Answer to Everything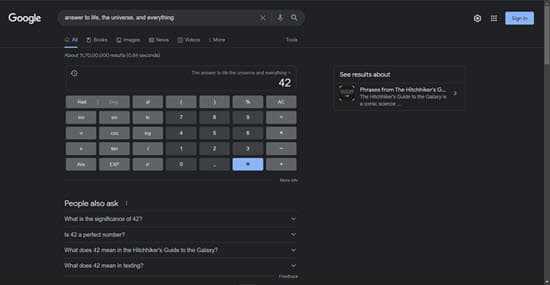 Head over to google and type "answer to life, the universe, and everything" and Google has an answer to it: 42. The result gives the nod to an English author Douglas Adams.
In his novel The Hitchhiker's Guide to the Galaxy, He added that "The answer to the ultimate question of life, the universe, and Everything is 42″.
6. Recursion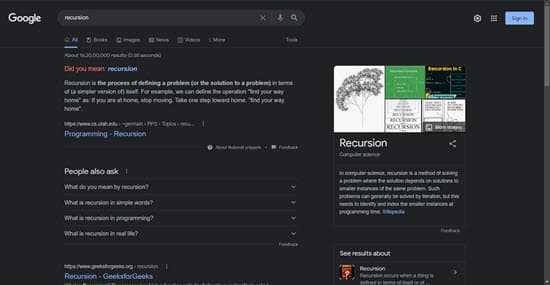 This google trick is for the nerds out there, particularly the programmers and everyone who knows what recursion means. Head over to google and search for "recursion".
The google search results will show "did you mean recursion?" every time you search for recursion and get stuck in an infinite loop—a fun little google trick for all the programmers out there.
Read: Best Visual Studio Code Extensions For Web Development
7. Google Gravity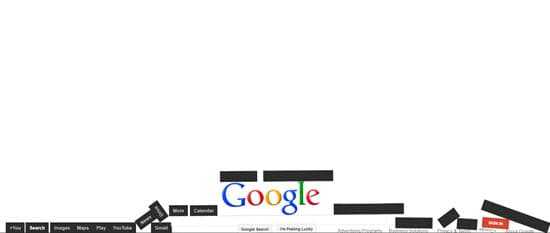 Google Gravity is yet another fun google trick for all of you to try. Head over to the Google home page and type "Google Gravity" and click on "I'm Feeling Lucky" button.
Ssee how gravity impacts all the elements on the Google home page. Moreover, you can also drag around all the elements.
8. Thanos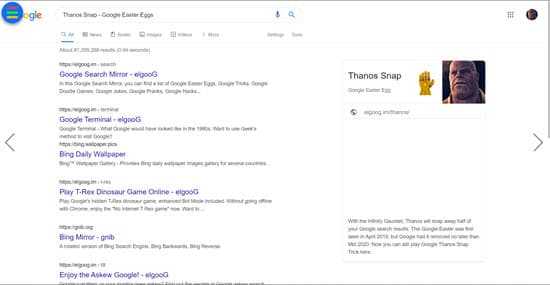 Thanos easter egg is yet another popular google trick but Unforntunaly removed by google. But like always, you can find it it on elgooG.
What it does is that if you search for "Thanos" or "infinity Gauntlet," then in the knowledge graph, a Gauntlet icon appears.
And if you click on it, the results disappear with dust-blow-away animation and an accompanying sound effect as the pages scroll up and down automatically.
Moreover, if you click it again, this will bring back your search results by way of the Time Stone, undoing the destruction by Thanos on your browser.
9. Timelapse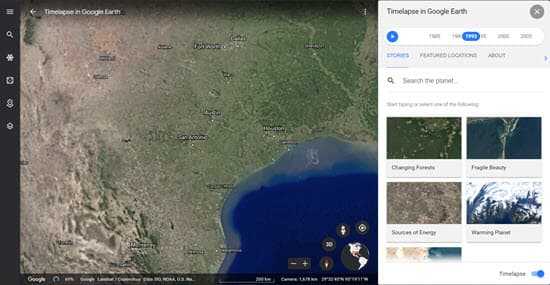 Timelapse is one of the newest features introduced in Google earth that lets you witness four decades of planetary changes in 4D experience.
You can also choose a specific area and watch the timelapse of the changes that it has undergone in the last four decades. Timelapse is genuinely a fascinating feature of Google earth that you should check out.
10. Cha-Cha Slide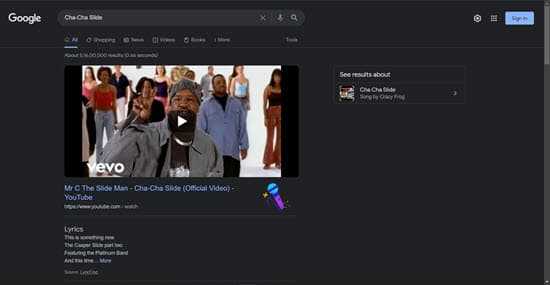 Want to learn some dance moves? Then Google has got you covered with this fun trick. Head over to google and search for "Cha-Cha Slide".
Then a Microphone icon will appear, and click on it and start learning some dance moves. Keep on clicking the new icon and try some new moves with different animations.
11. Anagram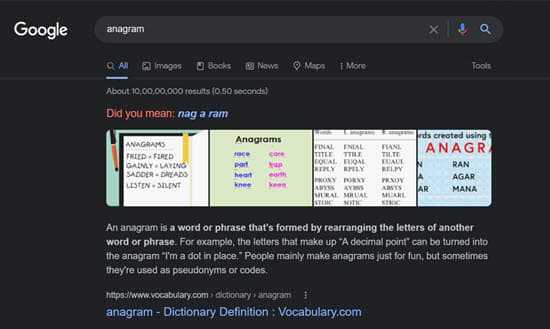 Head over to google and search for "anagram" and see what google suggests you "nag a ram". It is a joke from google developer. Funny right?
12. Zerg Rush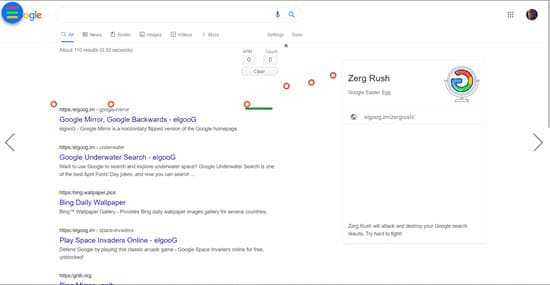 Zerg Rush is a fun google trick, in this large number of "O" characters attacks and destroys your search results.
And you have to fight and prevent them from destroying the results.
Head over to the google home page, type "Zerg Rush" and click on the I'm Feeling Lucky button, and save your search results from being destroyed.
13. Askew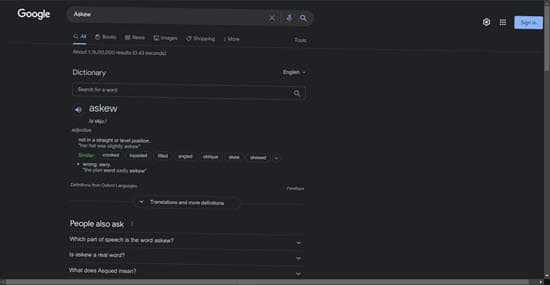 Askew is another cool google trick. Go to google and type "Askew", and you will notice the search results page tilts slightly to the right.
14. Google Sky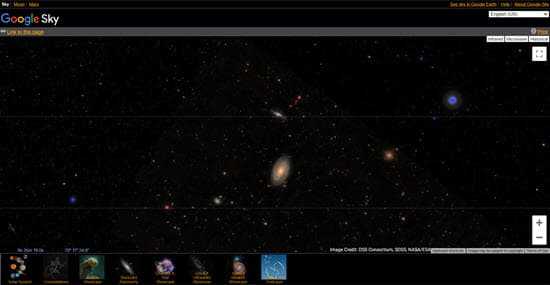 Google Sky is yet another Google trick that enables you to fly through space and explore stars, constellations, planets, and galaxies. Checkout Google Sky.
15. Animal Sounds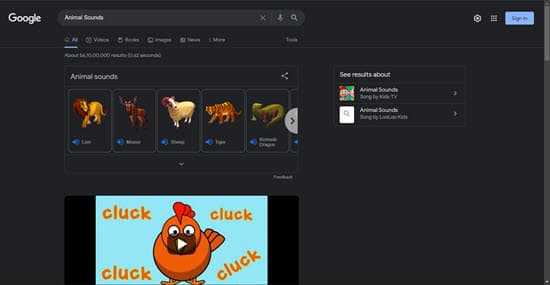 Animal Sounds is another fun google trick. If you search for "Animal Sounds" on google.
Then, it displays serval cards with a particular animal, and you can click on the sound icon to listen to how it sounds.
16. Google In 1998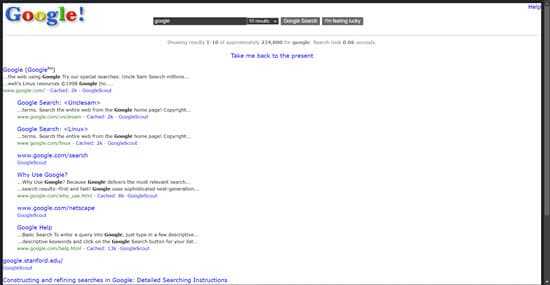 Want to see what Google looked like in 1998? Then head over to google and search "Google In 1998" and you will get the old interface with few results and no images or knowledge graph or any other modern features.
17. Super Mario Bros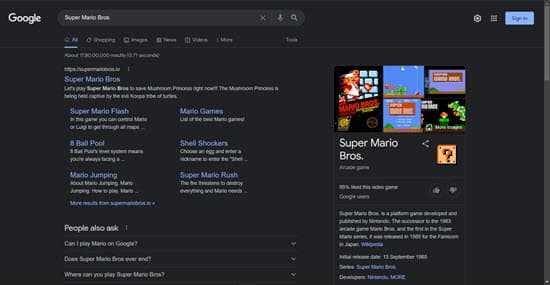 Head over to google and search for "Super Mario Bros". And in the knowledge graph, you will find a flashing coin just as you would find in a Mario game.
When you click on it will generate classic sound and animation effects—all in all, a super fun google trick.
Read: Best PPSSPP Games For AndroidBest PPSSPP Games For Android
18. Google Doodle Games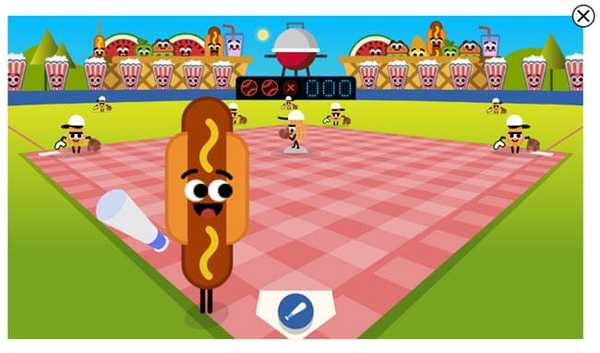 Finally, you can play a lot of cool games on Google. Google now and then release new google doodle games, and some of them are fun.
Some of the best google doodle games you can play are Pacman, Baseball, Cricket, and many more. You can also search for "Tic Tac Toe" and play more related games.
19. Pronounce Big Numbers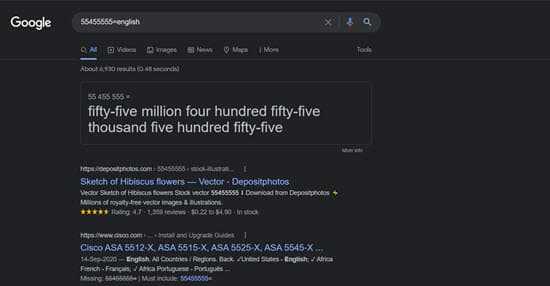 This google trick comes in handy when you want to convert a number to words. All you have to do is add "=english" after the number, e.g., 55455555=english.
20. Interactive Tools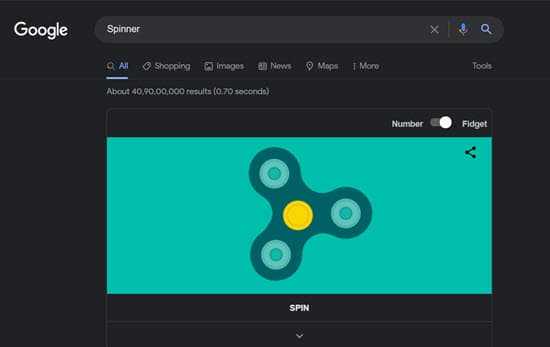 Google offers some exciting and helpful tools like Spinner, Color Picker, Flip and Coin, Roll a dice, Metronome, Meditate, and much more.
You have to search for the tool, e.g., search for Spinner for the spinner tool or roll a dice for the dice tool.
21. Blink HTML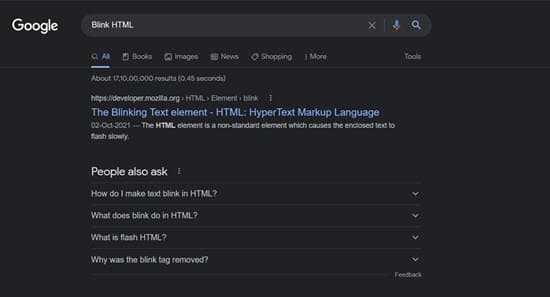 Head over to google and search for "Blink HTML" and you will see some text on the google search results starts blinking.
22. The Loneliest Number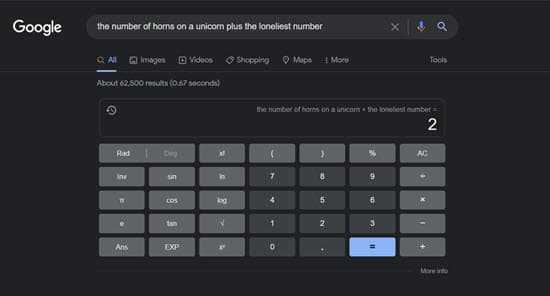 If you search for the query "The Loneliest Number" the result comes out to be 1. Moreover, there are other similar google tricks that you can try.
For example, "the number of horns on a unicorn plus the loneliest number" comes out to be 2.
Final Words: Try Cool Google Tricks
That's all! These were the 22 best and fun Google tricks that you can try right now. Although there are tons of handy and advanced tricks that can make you more productive, it deserves a post of its own.
Read: Best Private Search Engines That You Should Use Right Now
Which of these tricks did you like the most? Do let us know in the comment section.
And if you liked the article, consider following us on Twitter to get the latest tech news and updates.