Ultimate Guide on How To Gameshare On Xbox In 2021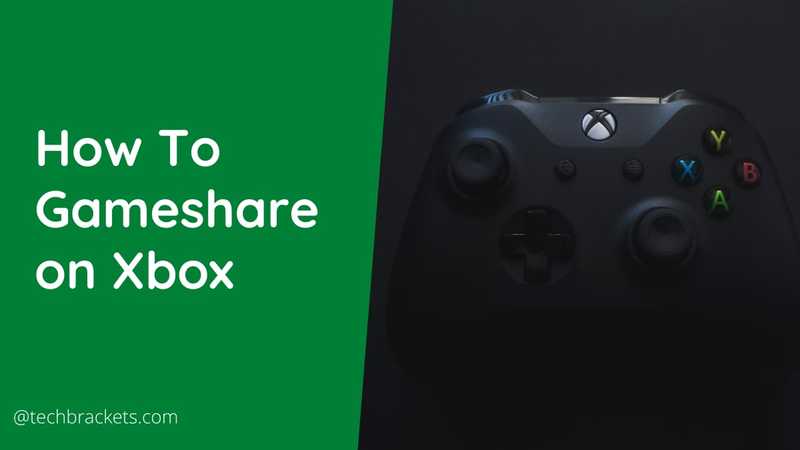 Looking for how to gameshare on Xbox, then here is a step-by-step guide for gamesharing on your Xbox in 2021.
Do you have a friend who has an Xbox One but no new games?
Or maybe you're one of the lucky few with multiple games and want to share your collection with a close friend.
Whatever the case, it's easy to get your gaming buddy set up so that they can play on your console.
To gameshare on Xbox, you and your friend will both need your own Xbox One systems and accounts.
In this guide, we will look at how to gameshare Xbox games step by step and things you might want to keep in mind if you are gameshare on your Xbox gaming console.
Make sure you have digital games downloaded on your Xbox or hard disk from which you are going to share the games, this will not work for disc games.
How to Gameshare on Xbox
First of all sign in to your Xbox live account.
Press the Xbox button on your controller and navigate to the "Profile & system" section. Select "Add or switch". And then, select "Add new".
Now fill out your friend's Xbox Live account information (email address, then password).
After you finish adding a friend's account. Press the Xbox button again and navigate to the "Profile & system" section. And then click "Add or switch".
Select the account you just added.
Now, select "Settings" and then under the "General" section, select "Personalization".
On the next screen, then select "My home Xbox". And then select "Make this my home Xbox".
Repeat these steps, only this time, add your Xbox Live account information to your friend's Xbox One, and set their Xbox One as your home Xbox. By doing this you both will have access to each other games.
Now to find or install the shared games, then switch back to your account and go to "My Games and Apps" and then select "Full library" and select "All owned games" and from the dropdown click "Ready to install".
And after you have downloaded the games make sure not to remove the added account, otherwise Xbox gameshare will not work and you may not be able to play the shared games. When you are done playing the game, then you can remove the account.
Things You should know before Gamesharing on Xbox
There are a few points that you should keep in mind before you gameshare on Xbox with someone.
Make sure you only gameshare with someone you trust. As gamesharing on Xbox requires sharing personal account information and someone may use this information for unethical purposes and may cost you money by making purchases without your permission.
To stay safe, make sure to sign off once the game is over.
Gamesharing only works with digital games, so that means you can't share physical copies of the games that you currently own.
Gameshare on Xbox is limited to just two people at a time and you may not be able to add another person unless you remove the first person. And keep in mind that when you remove the first person, you will not be able to play the previously shared games.
FAQs
Can you get banned for Game Sharing on Xbox?
There is nothing illegal in gamesharing. Gamesharing feature let you share games with your friend and family. So you shouldn't get banned for gamesharing on Xbox.
How does Gamesharing work on Xbox one?
There are a couple of steps you need to follow for gamesharing on Xbox as mentioned in the above steps.
Can I Gameshare with two friends?
Currently, gamesharing is limited to just two people at a single time. But you can always remove one person and add the other for gamesharing on Xbox.
Final Words: Gameshare on Xbox But With Precaution
That it! Enabling gameshare on Xbox is quite a simple and straightforward process and make sure to keep your account safe and share your details with only trusted ones.
If you have any queries then please do let me know in the comment section. And if you enjoyed it, please consider sharing it on Facebook, Twitter, and other social media platforms.