12 Best Chinese Apps Alternatives For Better Privacy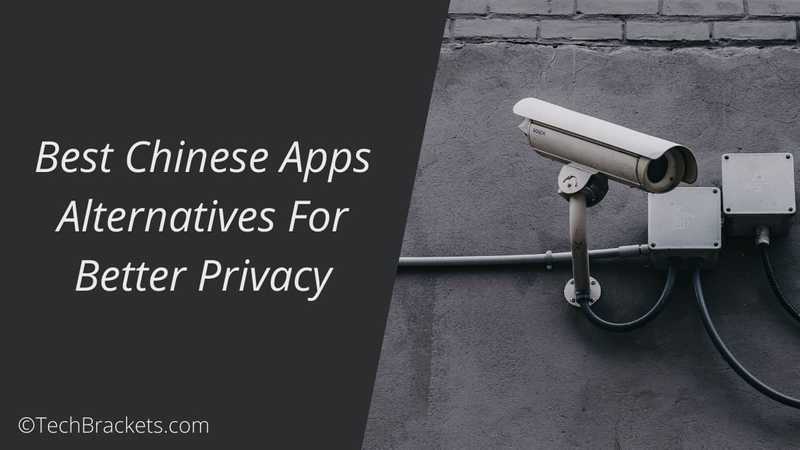 Looking for best Chinese app alternatives, then here is a curated list of 12 best alternatives to popular Chinese apps like TikTok, ShareIt, UC Browser, and more.
If you look at some of the most popular apps in India, then one thing seems to be common among all the apps, i.e they all are Chinese apps.
Not only the smartphone ecosystem in India but both the Android and iOS app ecosystem has been taken over by the Chinese. Some of the most popular Chinese apps include Tiktok, Shareit, Xender, UC Browser, etc.
Even though these apps have shady past and some of them were even banned by the government and some were removed from the play store for stealing data and for having security loopholes.
The worst part is that the users don't seem to care, these apps have continuously gained popularity and these security incidents do not seem to affect their popularity.
Recently Xiaomi, the most popular smartphone brand in India was accused of [stealing private user data via Mi Browsers even in the incognito mode and sending the data to China.
Moreover, most of the Chinese apps were found to bypass Google's security norms. Even Tiktok was accused of sending users data to China.
This is no secret that the Chinese government censors everything and can have access to your data as China's National Intelligence Law (2017) requires organizations and citizens to "support, assist and cooperate with the state intelligence work."
So if you are using any Chinese apps that your data is at the risk of being sent to China and accessed by Chinese authorities.
So, in this post, we will be listing the best alternatives to Chinese apps that you can use on your android or iOS devices.
All the Chinese apps alternatives are way better in terms of functionality, user interface, and most importantly in terms of privacy.
1. Files by Google - Shareit, Xender Alternative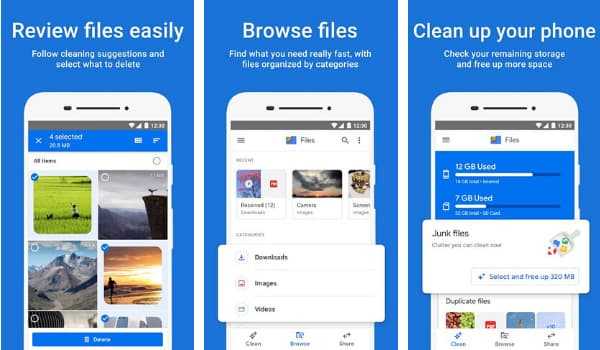 Shareit is at the top of the list when it comes to file-sharing apps. And Xender is not far behind Shareit in terms of popularity.
But what is common between these apps is that they both are Chinese apps and undoubtedly have various security flaws.
Security vulnerabilities were detected in Shareit
that allows attackers to bypass device authentication and steal sensitive information.
Moreover, these apps are upgrading into more than just file-sharing apps. Shareit is full of ads and if you have used ShareIt then I am sure you have seen ridiculous content on the app's onscreen.
So, if you are looking for a Shareit alternative, then Files by Google is by far the best apps that you can use. Files by Google has a clean interface and its ads-free UI make the experience even more smooth.
You can have a higher speed of transfer while using Files By Google than Shareit or Xender.
2. Triller - TikTok, Likee and Kwai Alternative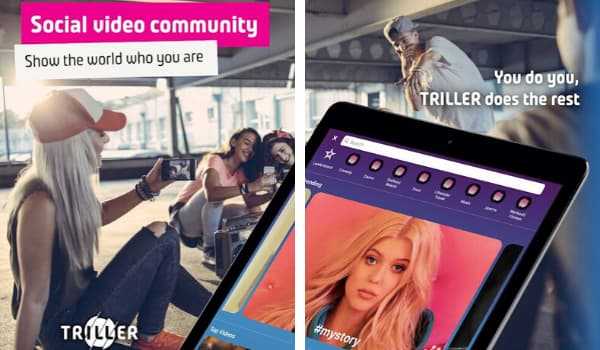 One of the most popular apps on Google play store is TikTok and moreover one of the apps that have constantly been in the headlines for all the wrong reasons.
Recently, it has become the center of yet another controversy for allowing of hateful and sexual content on its platform. And since then it has seen backlash from many users in India.
So much so that the rating was down to 1.1 from 4.5 until Google decided to remove over 8 million negative reviews and taking the rating back to 4.4.
Apart from that as it is a Chinese app, one of the most worrying aspects is privacy concerns for obvious reasons. Tiktok is owned by ByteDance, which is a Beijing based company, has been accused of sharing users' data and privacy violations.
And Likee and Kwai are no different, the same privacy issues exist with these apps as for any other Chinese apps, and China's National Intelligence Law as discussed earlier makes privacy concerns even more evident.
Now if you are looking for alternatives to Tiktok, Like and Kwait, then Triller is one such app that can replace Tiktok on your smartphone.
Triller is available on both android and ios and works similar to Tiktok. Moreover, you can create videos in minutes using their auto-editing algorithm. There are tons of filters, emojis, drawing to choose from, and create amazing music videos.
And like Tiktok, you can also collaborate with other creators, lip-sync, take up challenges and use top tracks to create videos.
So, Triller is the best alternative to Tiktok and you can use it without much privacy concerns.
3. Brave/Google Chrome/Firefox - Alternative to UC Browser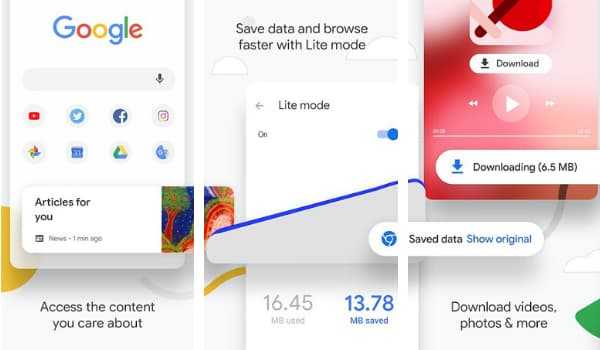 UC Browser one of the most popular browsers at least in India for smartphones. Owned by the Alibaba Group of China, UC Browser like other Chinese apps has shady past when it comes to privacy and security.
And in present, the situation is not different. According to Citizen Lab study published back in 2015, UC Browser had many security vulnerabilities and privacy loopholes.
The study further adds that unencrypted personal data of the users were sent to Umeng, which is an Alibaba analytics tool.
Likewise, it came under Indian Govt radar in 2017, when it alleged to be sending data of the Indian users to the servers in China, and in the same year it eas delisted from the Google Play Store for data theft.
There are way better browsers available on Google play store like Brave, Google Chrome, Firefox. These browsers offer way cleaner interface and performance than UC Browser.
Moreover, they don't spam browser home page with tons of useless stuff.
So, if you are looking for a UC Browser alternative, then you can choose any from Google Chrome, Brave, or Firefox.
Brave is even more privacy-oriented than Google Chrome and Firefox and blocks ads, scripts without requiring you to install any extension and uses private search engine DuckDuckGo in private mode by default.
Moreover, it is chromium based means you can install Chrome extensions on Brave.
4. Adobe Scan – CamScanner Alternative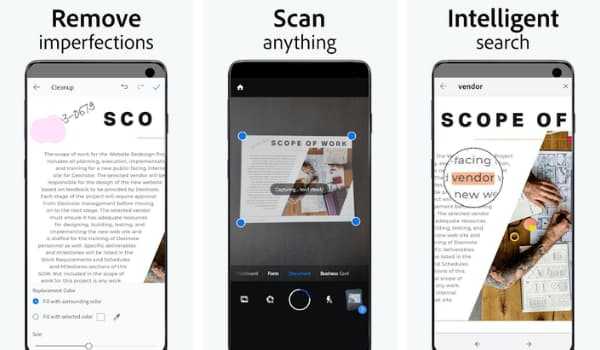 CamScanner yet another Chinese app that was removed from Google play store last year, after Kaspersky reportedly found a Trojan-Dropper module that makes it potential spyware.
After the malicious code was removed, it was back on the Google Play store. And it seems that these incidents have not affected its popularity amount the users.
As still, it is one of the most popular apps for scanning documents. But the bottom line is the apps can't be trusted and I will not recommend it.
Adobe Scan is a perfect alternative to CamScanner and is by far more privacy-oriented than CamScanner can ever be.
It has all the great features that CamScanner offers. Microsoft lens is another great option. These apps are available for free for both android as well as ios.
5. ProtonVPN – TurboVPN Alternative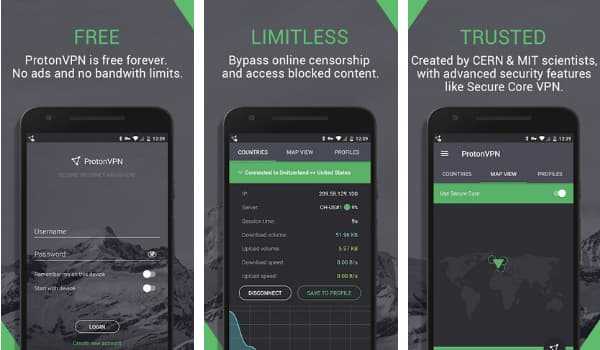 When it comes to free VPN, then TurboVPN is one of the most popular undoubtedly because of its no data limit and unlimited speed policy. But there is a catch as it is with most of the free VPNs.
It is owned by a company named Innovative Connecting which is actually a Chinese company that secretly owns 10 VPNs as reported by VPNPro.
Moreover, its privacy policy raises a lot of concerns as pointed by almost every TurboVPN review you see on the internet.
The bottom line is that it is a free VPN that costs you your privacy. Now, if you really want a free VPN that actually protects your privacy, then ProtonVPN is a perfect choice.
ProtonVPN has a free VPN without any data limit and you can actually trust them for privacy boosted by the fact that they recently open-sourced all the apps on GitHub.
All in all, one of the best free VPN and a perfect alternative to the Chinese free VPN app. And if you are looking for more, do check out these best free VPNs list.
6. Microsoft Office – WPS Office Alternative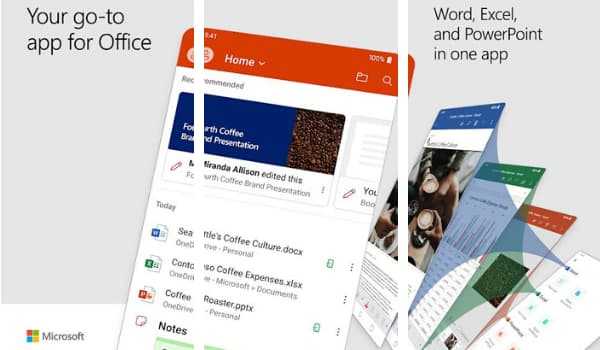 WPS Office yet another popular Chinese app. And it comes preinstalled with some of the Chinese smartphone brands.
WPS office a free office suite for word, excel, pdf documents, etc. And it also has cloud storage so you can store or share your documents.
There is not privacy loophole detected with this app. But still, you might want to protect your confidential or personal documents.
So, if you are looking for an alternative to WPS Office, then what better than Microsoft Office. Microsoft Office is a free office suite that combines Word, Excel, and PowerPoint apps.
7. Norton App Lock – Alternative to AppLock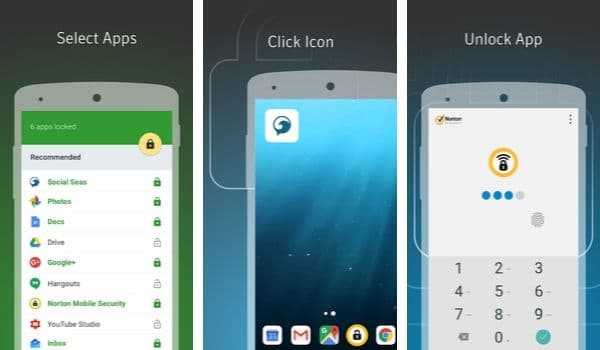 AppLock is a great application for locking apps and preventing someone from accessing your smartphone and more importantly sensitive apps like banking, etc.
There are no security loopholes detected in this app but its permissions requirements seem sketchy.
And if you are using Chinese apps then China's National Intelligence Law makes it tougher for someone to use Chinese apps provided that these apps required permission to access local storage, camera, and location.
Now, if you are looking for AppLock alternative, then Norton App Lock is a perfect and one of the best app lockers for your android smartphone. Norton App Lock is owned by Symantec which is a very popular name when it comes to privacy and protection.
Moreover, it does not such permissions like a camera, etc. All in all one Norton App Lock is the best alternative to Chinese app AppLock.
8. ShareChat - Helo Alternative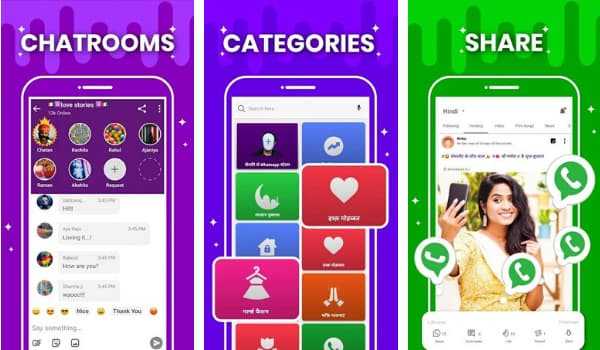 Helo another popular Chinese app in India. It was launched as a competitor to ShareChat. Helo is a social media platform that allows users to discover, share content. What makes it different from Tiktok that it curates content for regional audiences.
It is offered in more than 14 Indian languages that further adds to its popularity. And like other Chinese apps, it is far from secure. It is reported that it asks excessive permissions.
Sharechat is the best alternative to this Chinese app.
So, if you are looking for the best alternative to helo, then Sharechart is the best Helo alternative that you can use. It offers the same features as that of Helo. Sharechat also offers more than 15 Indian languages.
So, if you want to discover regional content than Sharechat is way better than Helo both in terms of functionality and privacy.
9. Candy Camera – BeautyPlus Alternative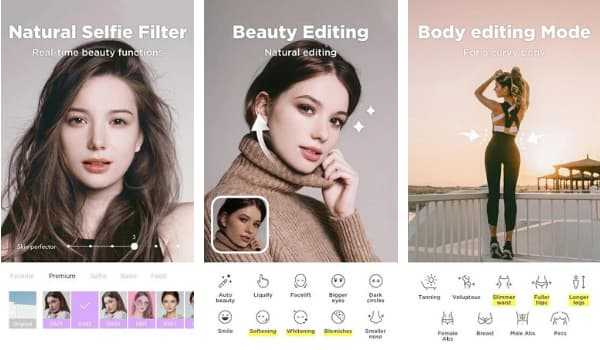 Next comes the BeatyPlus, another popular app for editing and beautifying photos. There is no security and privacy loopholes detected yet in this app.
But the app is Chinese, so you never know. You might not want to give access to your private photos. So you should look for BeautyPlus alternative and one such alternative is Candy Camera. Candy Camera is a free photo editing app.
It has tons of filters specially designed for selfies and tons of effects like slimming, whitening, lipstick, blush, etc.
Moreover, you can choose from the different stickers. All in all, one of the best alternatives to BeautyPlus.
10. WhatsApp – WeChat Alternative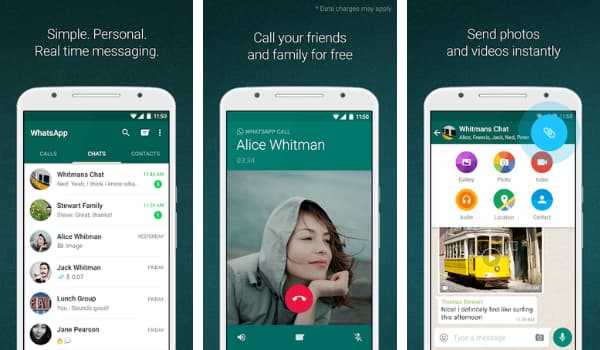 Next is WeChat, a social media messaging apps. WeChat's popularity is not limited to China, it is fairly popular in India and other countries.
It is not a secret that the Chinese government monitors messages on WeChat and the worst part is censor everything that seems opposing china's government just like other Chinese apps normally do.
So, if you are using WeChat consider switching to an alternative as your data is in Chinese Government hands as reported by CitizenLab.
According to them, "WeChat communications conducted entirely among non-China-registered accounts are subject to pervasive content surveillance". So, its time to make the switch.
And if you are looking for a perfect alternative, then WhatsApp is one such option.
WhatsApp is one of the best and most popular social media messaging apps for smartphones both for android as well as ios. And its end to end encryption make it more secure than WeChat.
11. KineMaster – VivaVideo Alternative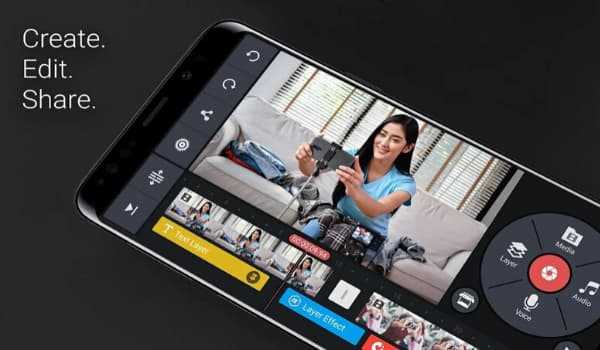 VivaVideo is a popular app for editing videos on smartphone devices. But like every other Chinese app mentioned in the list, this app is again far from safe to use.
As recently, VPNPro found it as spyware that contains remote access trojan and requests dangerous app permission. Moreover, it was even on Indian government radar for spying on Indian users. So, if you are using it, consider uninstalling it right away.
Now, if you are looking for an alternative to this Chinese app, then KineMaster is one such option. Kinemaster is a free video editor and video maker app.
You can adjust color, reverse your videos, control playback speed of the videos, and much more.
12. Google Meet - Zoom Meetings Alternative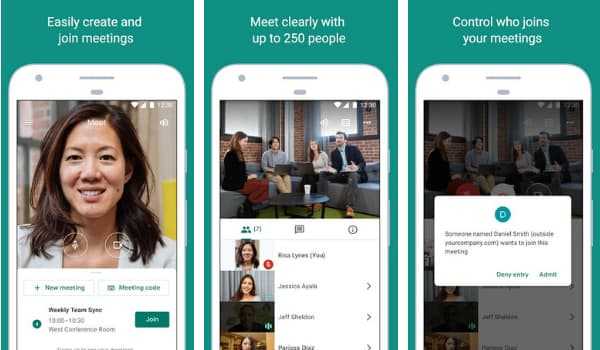 Zoom has gained popularity because of the surge in video conference apps usage due to the ongoing Covid-19 pandemic.
Zoom is not a Chinese app but it is certainly not an app to use if you are concerned with privacy.
Zoom was caught routing calls through China.Citizen Lab found Zoom used encryption keys issued via servers in China that further raised surveillance concerns.
During this time, Google also launched its free to use video conferencing apps called Google Meet.
To get started with Google Meet, all you need a Google account. Google Meet has 250 participant limits. It is one of the best alternatives to Zoom Meetings.
Final Words: Use the Best Chinese Apps Alternatives and Protect Your Privacy
So, these were the best Chinese apps alternatives you can use and enhance your privacy. Its time to protect your privacy and use the alternatives.
Moreover, these Chinese apps alternatives are way better in terms of functionality and privacy.
So, if you find this article interesting and helpful, then please share and do let me know your thoughts in the comment section.