14 Best Travel Apps For Android & iOS in 2021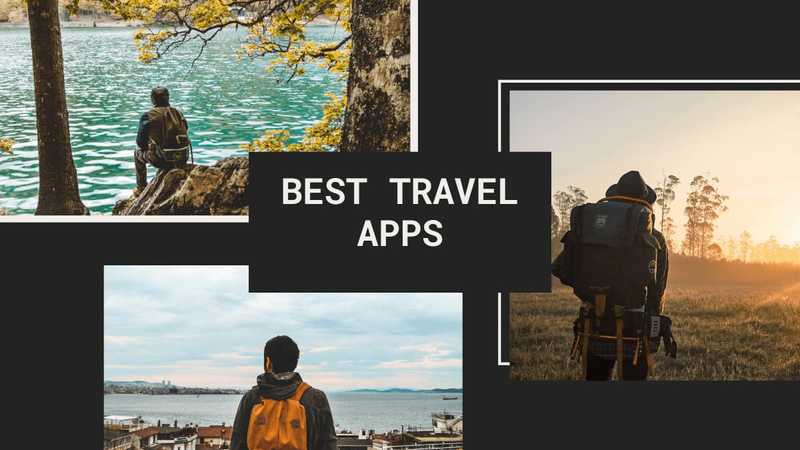 Looking for the best travel apps for Android and iOS. Then, here is a curated list of apps that you can use right now.
Travelling can make your life better and happier. It can teach you a lot about yourself and the world around you. You will find out how much you know/do not know about the world. If you travel, you can experience things that you could never experience at home.
"The world is a book, and those who do not travel read only a page." -- Saint Augustine.
While traveling has its fun and benefits, but planning a trip can be hard. Not only you need to decide where to travel but where to stay, flights, accommodations, and many more.
But what if I told you that you don't have to worry about all these anymore? Crazy!! Right? Your smartphone can take care of all your worries. From the palm of your hand, you can book flights, plan accommodations, book restaurants, and many more.
So today I am going to mention the best travel apps that you can use to plan your next trip.
1. Airbnb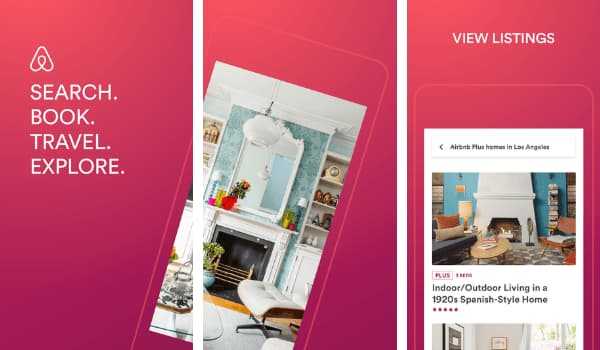 Airbnb is a common name among travelers. With Airbnb, you can book hotel rooms, book restaurant reservations, and can also book home rentals if you don't want to stay at a hotel.
Apart from that Airbnb offers a feature called Trips, which offers Experiences to choose from during your stays such as wine tastings, kayak tours, hikes, shows, concerts, and more.
Airbnb is ideal for managing your trips while on the road. All your bookings, reservations, and Trips can be found under the "Trips" tab.
2. Hostelworld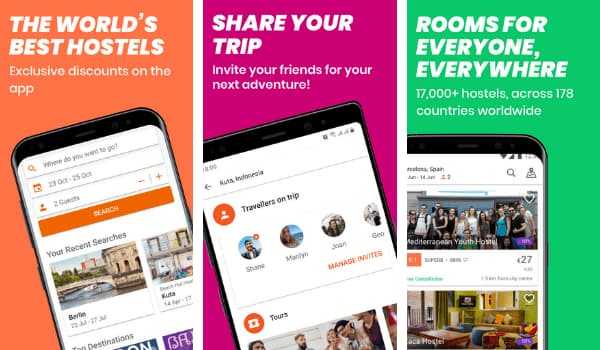 Hostelworld is another popular accommodation booking app. It is similar to other accommodation booking apps. Hostelworld allows you to book Hostels from all over the world. Hostelworld has 36,000 properties in over 178 countries.
Hostelworld has a hostel for anyone, anywhere. Whether you are a veteran backpacker, traveling around the world on a budget, a gap year student on your first ever backpacking trip, or a solo traveler, in a group or with a loved one on a romantic holiday, Hostelworld has got you covered.
3. Skyscanner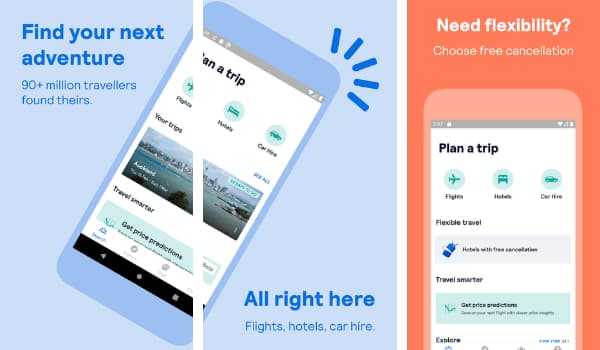 Whether you want to find Flights, hotels, rental cars Skyscanner is here to help. The app provides the most affordable and best options via its travel partners. You can book flights, hotels, and rental cars from within the app and can keep track of your bookings.
Skyscanner takes the burden of finding accommodation and commute from you so that you can enjoy your trip hassle-free.
4. HotelTonight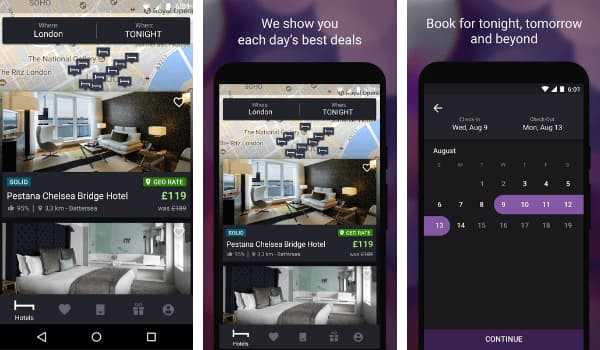 Unexpected things may happen while traveling, your flight might get delayed or the booking that you had might get canceled, in that case, what would you do? That's where HotelTonight comes in. HotelTonight gives you amazing last-minute discounts on empty hotel rooms. You'll be able to book one in under 10 seconds.
Users can search by category and quality such as Basic, Hip, or Luxe, and quickly book accommodations from within the app.
5. Hilton Honors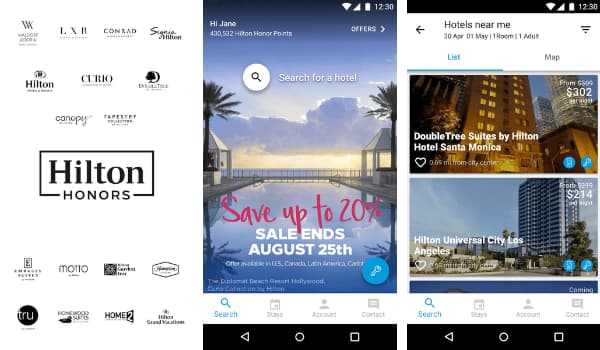 Hilton Honors is another popular app for booking hotel rooms. The most unique feature that Hilton Honors has is its "choose your room". This feature provides you with the layout of the hotel and you can tap on the exact room you'd like to book especially helpful if you want a high-floor room or are hoping for a view from the room.
Other feature includes pre-order of your favourite pillow type or you can request specific snacks and beverages. Hilton Honors also allows you to unlock your door with the app using Digital Key in the Hilton Honors app and the ability to do checkouts from within the app.
6. TripIt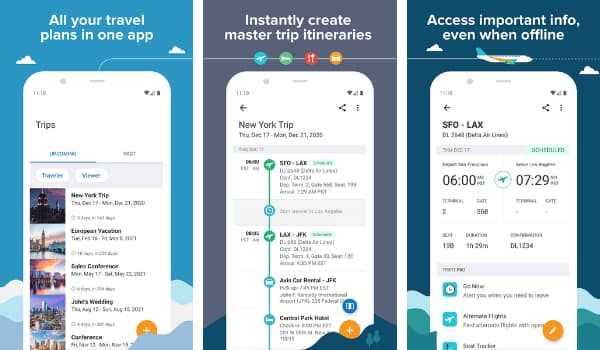 Tripit helps you organize travel plans all in one app. Tripit helps you create a travel itinerary. You just have to email your hotel, restaurant, flight, and car rental confirmation emails and they'll create a master itinerary that syncs to your calendar and can be shared with your travel buddies.
Tripit also has a pro version costing \$49 per year and includes extras like automatic notifications from airlines about flight delays, cancellations, baggage claim info, and updates and many more.
TripIt now shows you the carbon emissions for your flights, tracks annual emissions, and gives you ways to offset that environmental impact. The feature is available to all TripIt userboth free and Pro.
7. Roadtrippers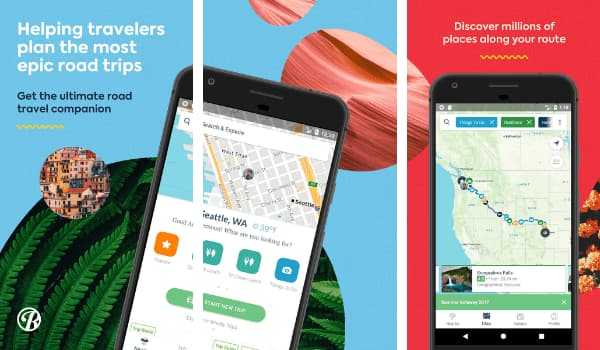 Another must-have companion while traveling is Roadtrippers. Roadtrippers let you build the travel itinerary that helps you plot your next road trip, discovering destinations, attractions, and useful stops along the way. You can also book hotels and restaurants along the way from within the app.
You just provide starting location and destination and the Roadtrippers will show all the attractions, hotels, restaurants, national parks, places to visit, and also different routes that you can take to get there.
Read More: Best Workout Apps You Can Use
8. Couchsurfing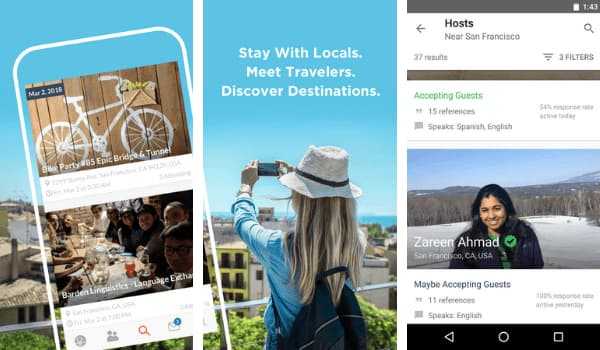 If you have a tight budget and want a cheaper place to stay then Couchsurfing is the best choice for you. With Couchsurfing, you can find a place to stay for free. Couchsurfing connects you with locals who have space in their home for travelers to stay for free.
Apart from being free, staying with a local will get you an opportunity to learn more about the place around you and will also have a chance to make new friends.
9. PackPoint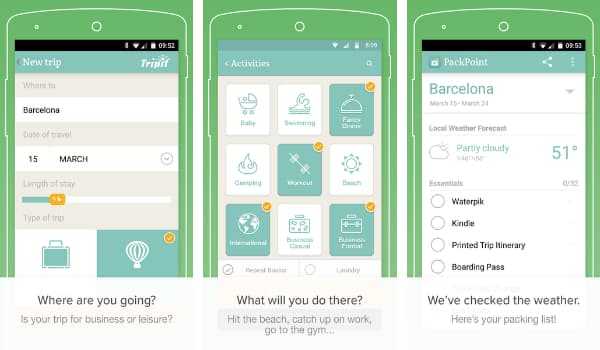 Packing things for traveling can be tiresome sometimes. We can't pack too much stuff and either cannot pack too little. But how do we decide what to pack and what not to pack? That's where PackPoint comes in, PackPoint helps users by providing a checklist of travel essentials that they need to pack, depending on the nature of their trip.
Whether it be hiking, traveling internationally, swimming, working, traveling with a baby, or anything, PackPoint will organize what you need to pack based on length of travel, weather at your destination, and any activities planned during your trip.
10. Kiwi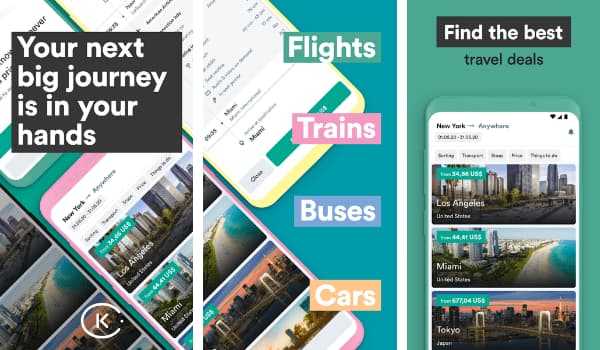 Kiwi is another popular traveling app. With Kiwi, you can book flights, rooms, rental cars, and tours. Kiwi provides information on destinations, flights, hotels. Kiwi basically helps you figure out where you can fly within your budget.
Kiwi also has a special feature called Nomad, which has flight itineraries mapped out for you in packs. You can also customize your itineraries to your liking.
11. TripAdvisor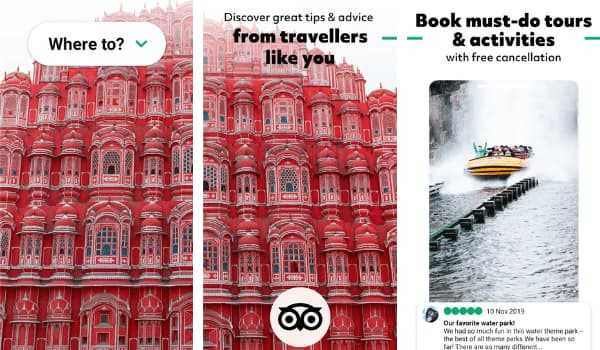 TripAdvisor is your one-stop for everything. TripAdvisor gives you information on your destination, hotels, restaurants, and local attractions. You can explore restaurants by food type, price range, or rating, check out airfares.
You can also book a whole tour package. Apart from that, you can also post your own reviews for the places that you visit. TripAdvisor has everything available for everyone whether you are on a tight budget or don't care about money and just want to enjoy your trip.
12. Kayak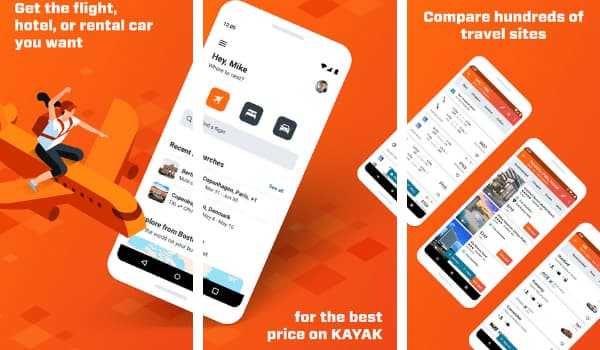 KAYAK, is a travel agency and metasearch engine owned and operated by Booking Holdings. Kayak allows you to compare deals, book flights, and accommodation, track your flights, and manage your itinerary all within from the app.
Kayak is currently available in over 18 languages and more than 30 countries.
13. Expedia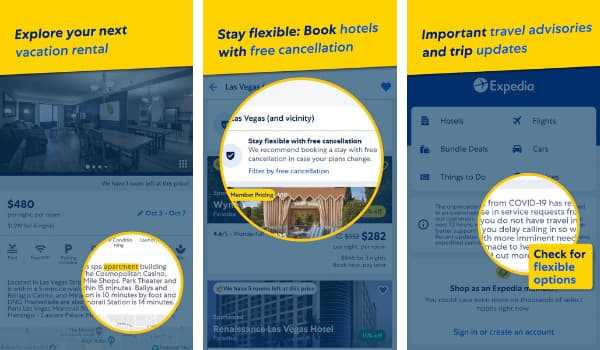 Expedia is also one of the most popular online travel shopping company for consumer and small business travel. Whether it be finding hotels, restaurants, cars, and flights you can book everything from Expedia.
The app also provides exclusives deals for mobile users with additional perks.
14. XE Currency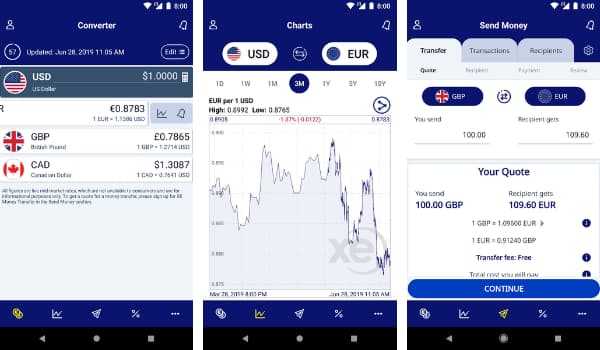 XE Currency is a must-have app while traveling worldwide. XE Currency offers live exchange rates for every world currency and precious metals. XE Currency is available for both Android and iOS.
XE Currency is updated regularly so that you can get the latest information available anytime.
Read More: Best Free VPN For PC
Final Words: Use The Best Travel Apps For Android and iOS
These were some of the best travel apps that I think every traveler should have. So, go ahead and try them and tell me what you think about these apps in the comment section below.